1 Simple Marketing Tool that your Telehealth Practice Needs
It's now 2019 and our world is at the highest peak of its digital abilities. We have self-driving cars, lab-grown meatless meat, 3D printers that create artificial organs and robotic surgery! But . . . do you still make your patients call or email to book an appointment?
What we're saying is that your booking system may be behind the times. But don't worry!
Coviu has you covered with an easy to use online booking button. This functionality allows your patients to book a telehealth appointment with their clinician in less than a minute, from any device!
Not only will they be able to see their clinicians schedule and availability, but they can avoid being put on hold and the awkward back and forth with the receptionist. In addition, patients won't have to wait for office hours to book their appointments. They can simply jump online and book at a time that is convenient for them.
A recent study in North America found that almost 70% of respondents would prefer to book appointments with service providers online and that a self-scheduling appointment system, that doesn't require human intervention, is a game-changer in the medical industry.
To facilitate this, Coviu will provide you with a code to embed on your website. You can easily customise this code to suit your brand colours and add in the clinician's availability and schedule. All bookings will then be stored on the software, and the clinician's availability will change accordingly.
Here is an example of what the booking button can look like on a Coviu customer's website :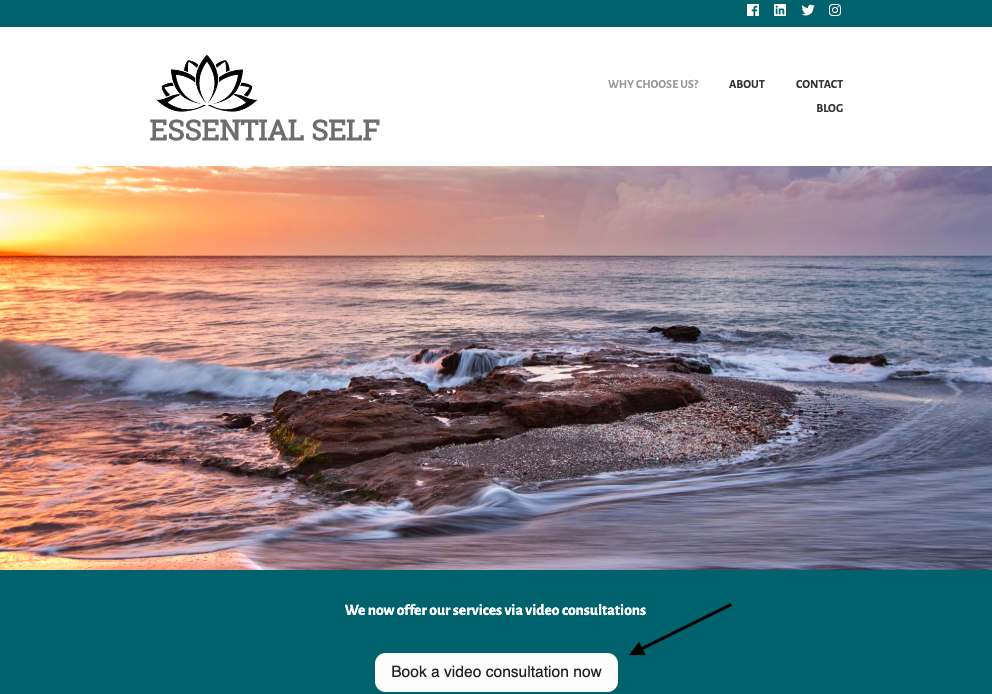 As you can see below, it syncs with your clinicians' availability:
[gallery ids="1301,1302,1303,1304" type="slideshow"]
For more instructions about setting up your booking button click here.
This is an important marketing tool that gives you an edge over competitors. Don't miss out!
If you would like to know more about Coviu's plans, click here for a detailed description of our offerings.