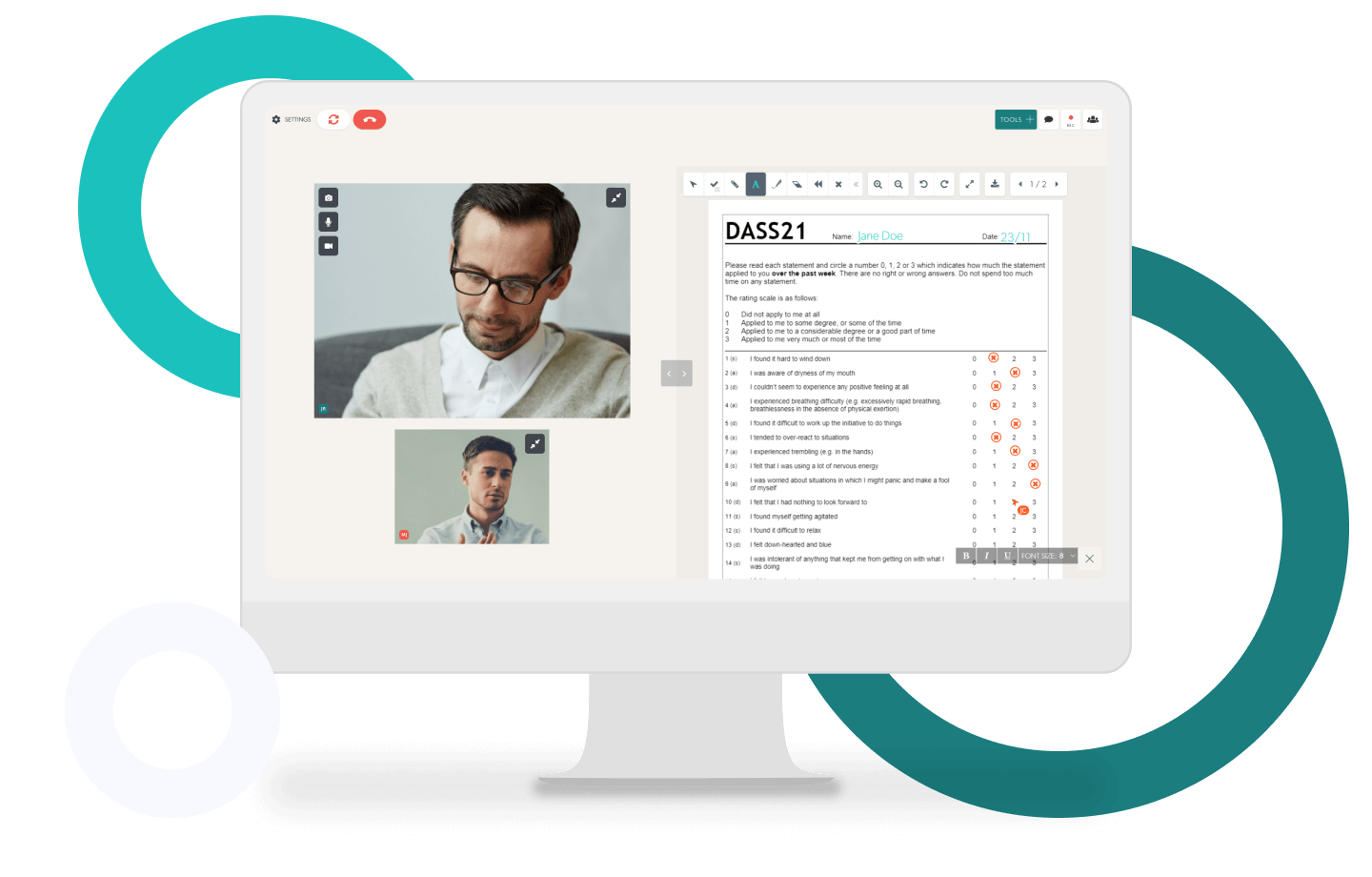 Future-proof your practice with video telehealth for Allied Health Professionals.
60,000+ Allied Health Professionals Australia-wide are already growing their businesses and enhancing their practices with Coviu.
| | |
| --- | --- |
| | Provide greater flexibility for your patients |
| | |
| --- | --- |
| | Save time for yourself and your staff |
| | |
| --- | --- |
| | Improve your bottom line |
All with no interruption to the way you currently work.
Switch to video telehealth without interrupting your practice
Coviu is custom built so that healthcare professionals like you can embrace all the flexibility and benefits of video telehealth without skipping a beat in your daily practice. Simply sign up, add any other clinicians to your account, and be up and running with systems that mirror how you currently run your clinic - within minutes. That means no wasted time and no disruption to your routine.


Secure payment functionalities (including Medicare and DVA rebates)
Schedule appointments and manage multiple clinics
Simultaneously watch videos, play interactive games, and share resources
Interactive whiteboard function
Pearson clinical assessments
Coordinate multiple support people with group calls
Incredible local support team available 9 am-5 pm Sydney time (AEST).
Best of all, your patients don't need to download, sign up, or log in. They just click a link!
Enhance your practice with powerful clinical add-ons tailored to your needs.
Achieve more with your calls using powerful add-ons
NEW
Medipass
The Medipass Coviu add-on allows healthcare providers to easily determine patient eligibility, raise insurance claims and process patient card payments entirely online from the Coviu platform.
eLr Activities
Interactive activities for speech teletherapy sessions, powered by eLr.
Pearson Assessments
Assess your clients professionally with leading clinical assessments
COMING SOON
PhysioRom
Coviu's artificial intelligence algorithm to measure range of motion remotely is currently undergoing clinical trials.
NEW
EziSpeak
On-demand video interpretation.
Share Images, Documents, Videos & Screens
Enhance your video consultations, by sharing results, interactive assessment forms, educational videos and other resources from within a Coviu call.
Integrations
Coviu integrates with Practice Management Software including MediRecords, Clinic to Cloud, Nookal, Halaxy, Acuity Scheduling.
Health Engine
Integrate your telehealth and face-to-face bookings using our HealthEngine integration. Supports over 21 of the market-leading practice management systems.
NEW
My Health 1st
Acquire new patient bookings through the MyHealth1st Marketplace, and enable your existing Coviu bookings to be fully integrated into your practice management software.
Your private information is in good hands
Use Coviu with confidence knowing that your patient's private information and your documents are safe and secure. Coviu is HIPAA compliant and end-to-end encrypted.



Flexibility and accessibility benefit everyone...


For your patients
Having the option of video telehealth makes treatment more accessible for patients who face barriers including family commitments, work schedule, disability and other health conditions, anxiety, and travel barriers. It also saves your patients from having to find a new suitable health professional should any of the aforementioned conditions change. Plus, your patients will love the ease and simplicity of using Coviu.

For your clinic
Grow your business by making it as easy as possible for your patients to show up, and keep showing up! Minimise no-shows and those desperate calls from your patients saying they're stuck in traffic and provide great continuity of care.

For you
Coviu comes with a plethora of add-ons specifically designed to help you work smarter, not harder. Getting rid of the constraints of standard office hours and set office locations means less time working, more time to spend on all the other important things in life.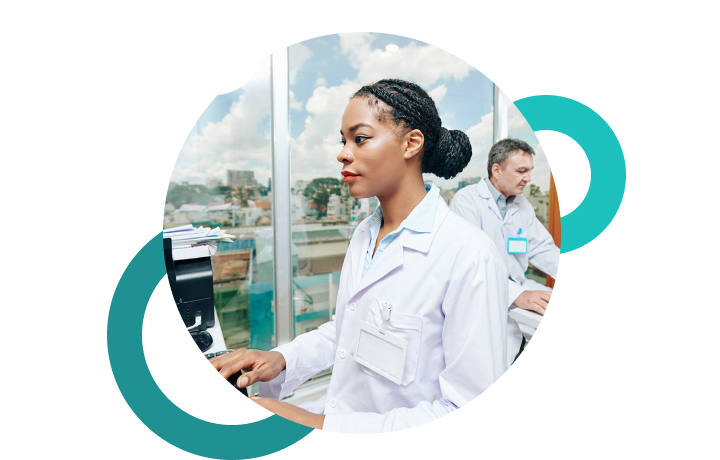 Private and secure
HIPAA compliant and end-to-end encryption (E2EE) ensures your data is always safe & secure.
Works on Any Device
Coviu works on any device (computer, tablet, or phone) on all major browsers (Chrome, Safari, Firefox, & Microsoft Edge).
Proudly Australian
Coviu was founded within CSIRO in 2016 by Australia's top computer scientists & engineers.
Easy for Patients
No downloads, installations or account creation required. Patients just click a link and connect!
Amazing Support
We're here to support you 9am-5pm Sydney time (AEST) through live chat.
Keep Your Staff Safe
Help stop the spread. Adopt remote care wherever possible, to protect your staff.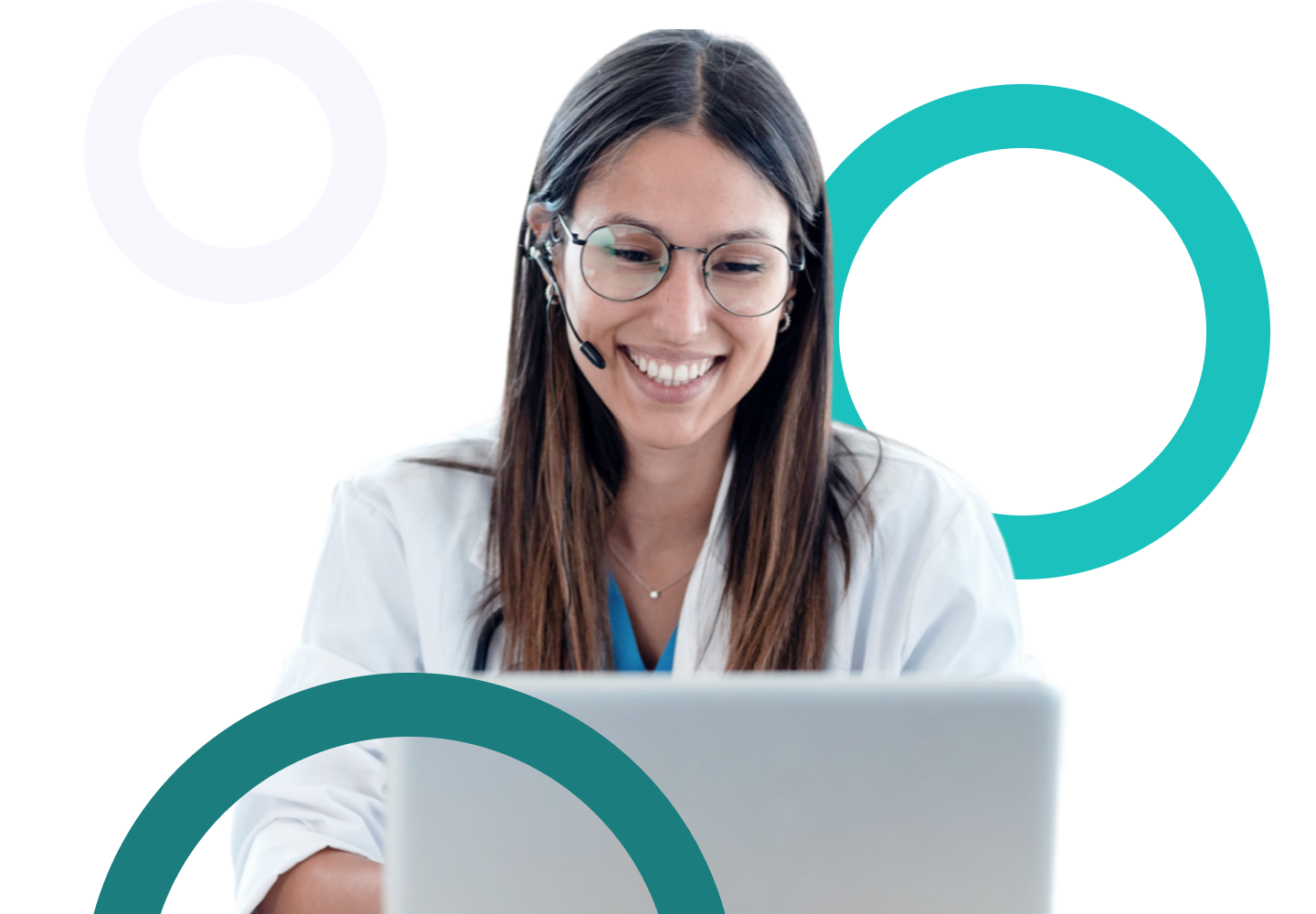 Ready to start?
Find the right plan for you and sign up for your 2 week free trial. No credit card required.
We offer a variety of plans and prices to suit everyone from independent health professionals to multi-clinic and enterprise operations. Compare the features below to find the plan that suits you best. If you get stuck, talk to our local customer support team through our live chat.
Compare plan features
Plan features
Starter Plan
FREE TRIAL
Professional Plan
FREE TRIAL
Clinic Plan
FREE TRIAL
HIPAA compliance
Available for purchase
Available for purchase
Available for purchase
Online appointment bookings
Online booking system integrations
Health Engine, MyHealth1st
Health Engine, MyHealth1st, Acuity Scheduling
Health Engine, MyHealth1st, Acuity Scheduling
PMS integrations
Clinic to Cloud
MediRecords, Clinic to Cloud, Nookal, Halaxy
MediRecords, Clinic to Cloud, Nookal, Halaxy
Patient invites
Email invites
Email invites
Email + SMS invites
Central waiting area (ability to triage)
Automated patient notifications
SMS notifications for staff
Max number of callers in a call
2
4
6
Consent form
Standard
Standard
Standard
Embeddable widget
Buttons
Buttons & booking forms
Buttons & booking forms
Recordings
Local (audio only)
Secure cloud (audio only)
Payment transaction fee
2.5% + Stripe fee (if applicable)
1.5% + Stripe fee (if applicable)
1% + Stripe fee (if applicable)
Medipass *NEW
Available Add-on
Available Add-on
Available Add-on
Custom patient intake form
Sharing tools
Shared Images, Documents, Videos & Screens (Unlimited)
Shared Images, Documents, Videos & Screens (Unlimited)
Shared Images, Documents, Videos & Screens (Unlimited)
Annotations
Simple
Advanced
Advanced
Enterprise
Coviu provides scalable and customisable solutions. Enterprise solutions, include All Clinic features PLUS
Oversee your organisations Telehealth activities with the centralised management of all organisations and clinics.


Full reporting capabilities for clinical governance - providing insight into your session numbers, duration and users.


White-labelling - allowing full customisation of the platform, custom domain with your organisation's branding, logo and colours.


Single Sign-On

Capabilities.
Learn more about Enterprise Solution.
Trusted By Industry Leaders