Telehealth Reimbursements
Telehealth Medicare Items Made Permanent! The Morrison Government is providing $106 million over four years to support permanent telehealth services, ensuring greater flexibility to patients and doctors for the delivery of health care; allowing GPs, specialists, and allied health professionals to continue to consult with their regular patients online.
We've gathered together many of the telehealth reimbursements that are available for patients across different medical and allied health services and have updated them to reflect the recent information made available by Medicare regarding permanent telehealth.


Have a question on any aspect of Australian Medical Billing? You can ask it here at MBS Answers for free.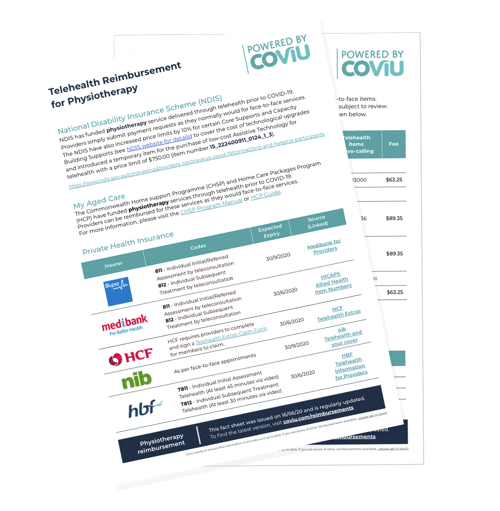 Reimbursement Fact Sheet
Select your specialty to download our printable fact sheets with the item numbers and details for specific reimbursements available. We'll keep you updated as the reimbursements change.
Coviu Webinar Reimbursement Series
Part 1: Telehealth Reimbursements
Coviu, ran a webinar with Margaret Faux, CEO of Synapse Medical, the only person in Australia to receive a doctoral degree in Medicare claiming and compliance. Synapse Medical was the first Australian provider of medical billing, coding, transcription providing a number of resources and information related to this area. The webinar touches on telehealth reimbursements, specifically pertaining to the recent changes.

Learn about:
What are the telehealth MBS changes

Understanding what these changes mean for you and your practice

How to adapt your practice to adhere to these changes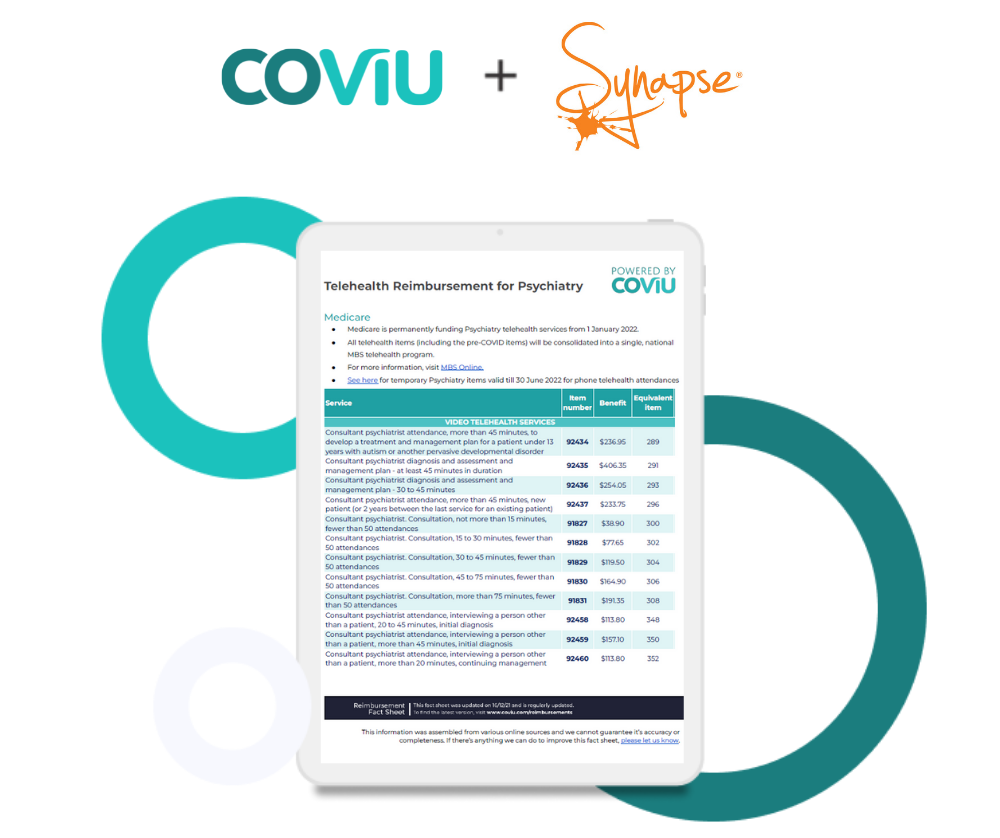 Part 2:
Best Practices for Medicare Telehealth Reimbursements
With telehealth now a permanent fixture of Medicare, there are many lingering questions around access and compliance...so we went straight to the source. We partnered with the Department of Health to deliver a free, live webinar!

Coviu was lucky enough to have Louise Riley from the Medicare Review Unit join us to chat about integrity and compliance when delivering telehealth.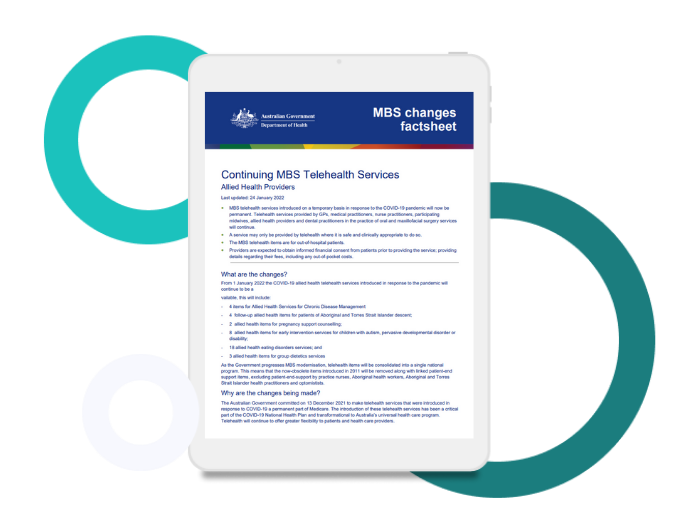 How is telehealth reimbursed in Australia?
Many patients and providers can benefit from various reimbursement schemes for different telehealth reimbursements.
A range of programs from the government, medicare, and private health help make telehealth more affordable and accessible because they recognise the value of telehealth to patients and providers.
The COVID-19 pandemic has led to a significant increase in the Medicare Benefits Schedule (MBS) items that cover telehealth.
We've gathered together the current reimbursement schemes and will keep this list up-to-date.
Telehealth Reimbursement Programs
Medicare Benefits Schedule (MBS)
Private Health Insurance
Commonwealth Home Support Programme (CHSP)
Home Care Packages Program (HCP)
Department of Veteran Affairs (DVA)
National Disability Insurance Scheme (NDIS)