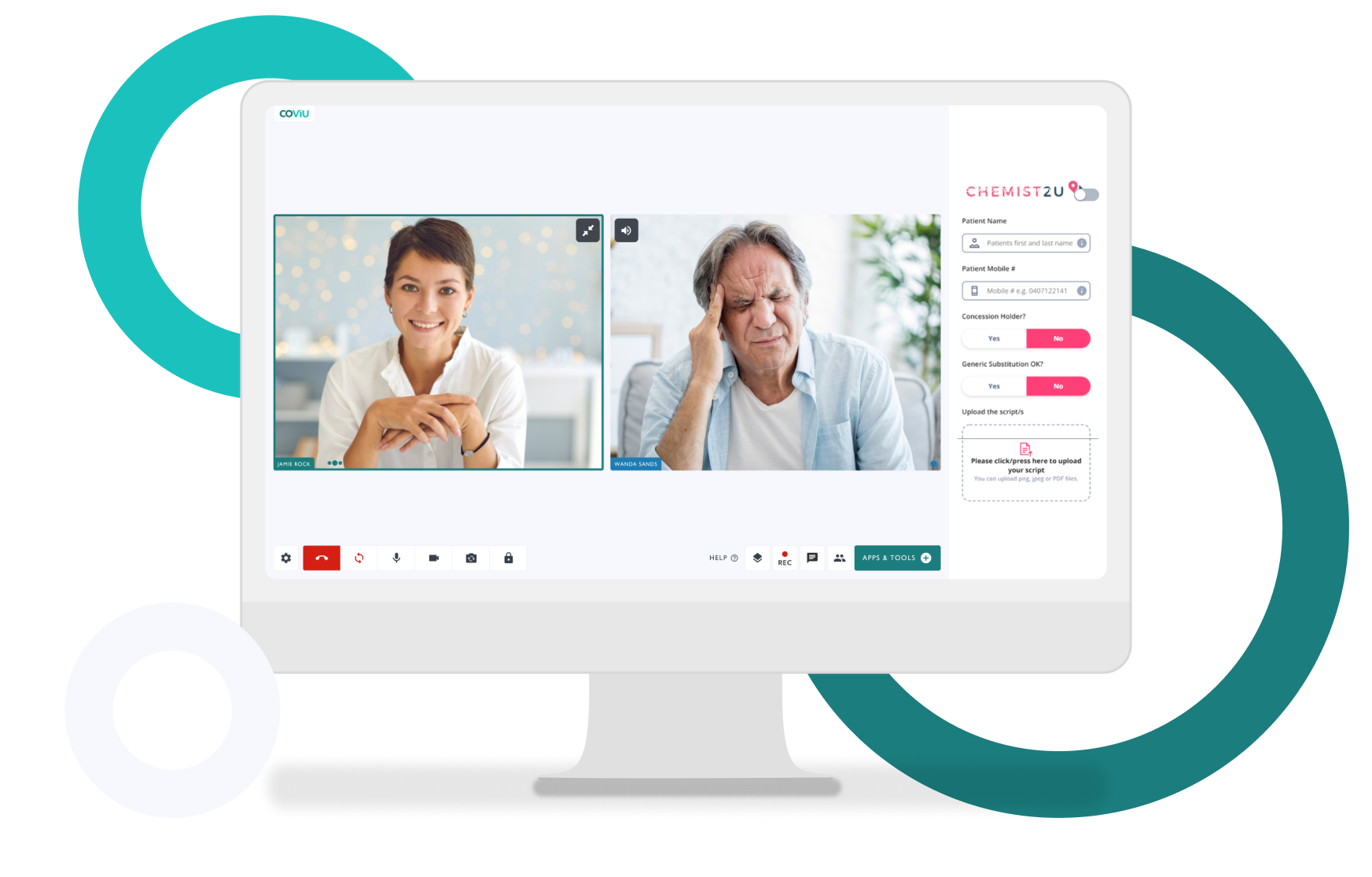 Still on the Fence About Video Telehealth?
Your patients are missing out, and so is your clinic.
44% of Aussies say they would switch GPs to one that offers video telehealth.
The pandemic has changed the way people live and healthcare providers have had to adapt their services accordingly. Now that the world has gone digital, people expect the flexibility of accessing your expertise no matter where they are.
| | |
| --- | --- |
| | Provide better health outcomes for your patients |
| | |
| --- | --- |
| | Save time for yourself and your staff |
| | |
| --- | --- |
| | Improve your bottom line |
All with no interruption to the way you currently work


"Simple and easy to use. Patients really like it"
Shaun Millns Sizer, GP
Switch to video telehealth without interrupting your practice.
Coviu is custom built so that healthcare professionals like you can embrace all the flexibility and benefits of video telehealth without skipping a beat in your daily practice. Simply sign up, add your clinicians to your account, and be up and running with workflows systems that mirror how you currently run your clinic - within minutes. That means no wasted time and no disruption to your routine.
Secure payment functionalities (including Medicare and DVA rebates)
Schedule appointments
Take walk-ins with live waiting area
Send scripts directly to your patients' pharmacy
Screen-share helpful resources and documents during the call
Incredible local support team available 9am-5pm Sydney time (AEST).
Best of all, your patients don't need to download, sign up, or log in. They just click a link!


Enhance your practice with powerful clinical apps tailored to your needs.
Achieve more with your calls using powerful apps
70%

of Aussies believe all GPs should offer video telehealth.
Is a phone call really good enough?

It might seem easier sometimes just to pick up the phone. After all, everybody knows how to use one, right? Although it might feel like the easiest option, a phone consultation means you miss out on many crucial pieces of non-verbal information.

Video telehealth allows you to:

Get more accurate diagnoses with a visual inspection
Spot symptoms your patients don't even realise are significant
Build stronger rapport with your patients
Securely share documents, scans, and test results
Gauge physical and emotional reactions
Send scripts directly to your patients' pharmacy
The benefits of using Coviu for video calls far outweigh the simplicity of picking up the phone. It takes minutes to get started with Coviu, and your patients don't have to log in, sign up, or download anything!

Find out why the RACGP, AMA, MBS, and ACRRM all recommend video consultations over phone calls.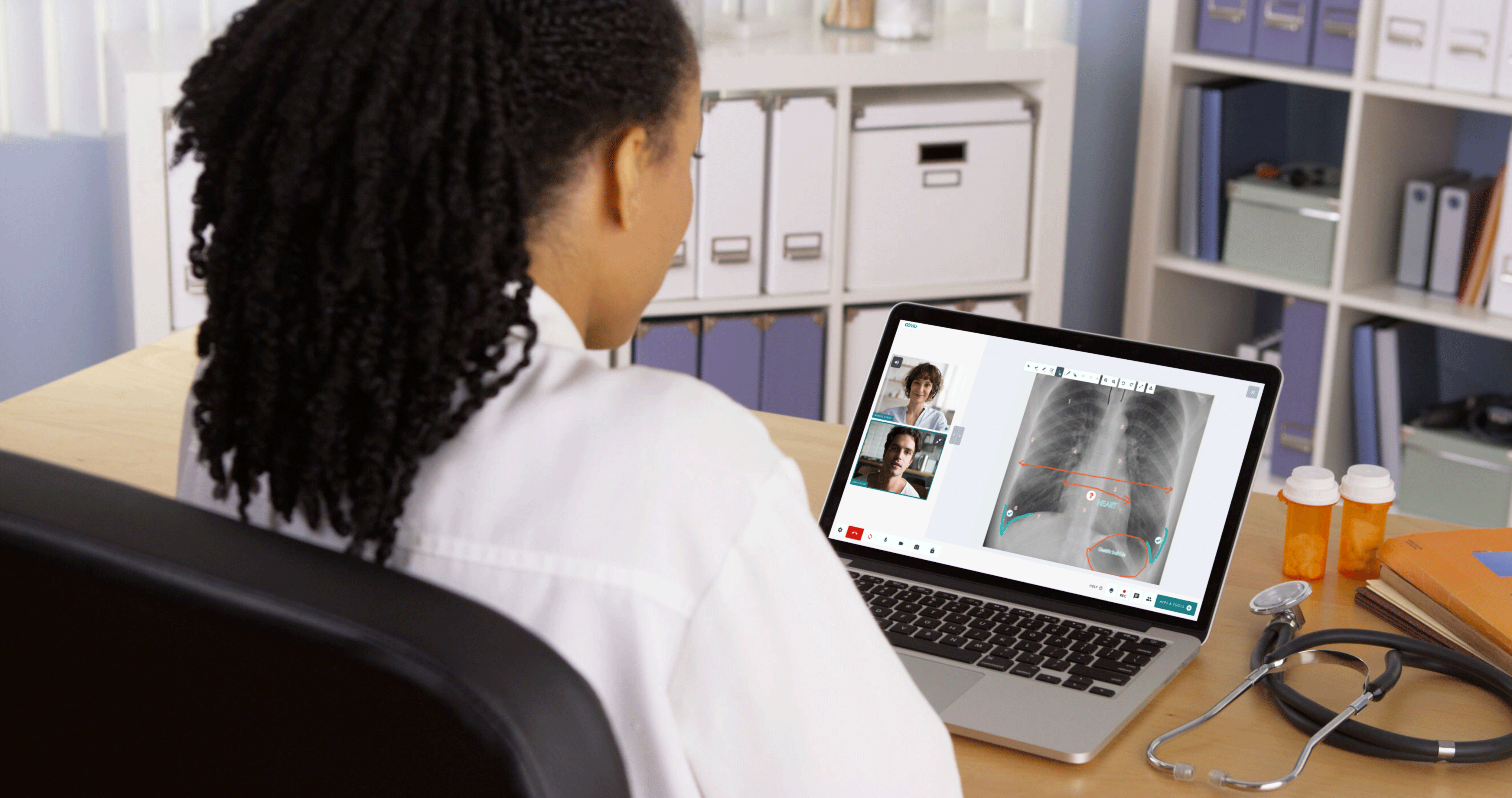 Private and secure
HIPAA compliant and end-to-end encryption (E2EE) ensures your data is always safe & secure.
Works on Any Device
Coviu works on any device (computer, tablet, or phone) on all major browsers (Chrome, Safari, Firefox, & Microsoft Edge).
Proudly Australian
Coviu was founded within CSIRO in 2016 by Australia's top computer scientists & engineers.
Easy for Patients
No downloads, installations or account creation required. Patients just click a link and connect!
Amazing Support
We're here to support you 9am-5pm Sydney time (AEST) through live chat.
Keep Your Staff Safe
Help stop the spread. Adopt remote care wherever possible, to protect your staff.

Trusted By Industry Leaders