How ever do you say "Coviu"?
It has been pointed out to me many times over the last weeks that our company's name "Coviu" is a single letter different from "Covid" and I have been asked how we came up with the name.
This is particularly interesting since Covid has turned into somewhat of a catalyst for the uptake of Coviu to the extent that some people have been confused into calling us the Covid Telehealth platform.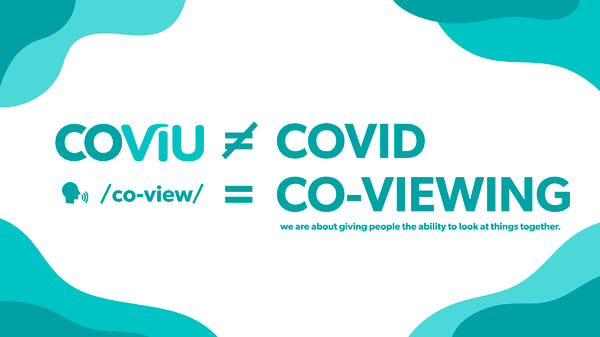 So, it's time I tell the story of how the Coviu name came to be.
When you create a startup, the choice of name is a difficult one - probably one of the hardest decisions you have to make. You want it to be simple and short, so people can remember it and you can get a nice short Web domain name. You want it to be meaningful for what you are doing. And you want it to be neutral and not mean anything in different languages.
We had lengthy discussions about what our company and technology stands for and Damon Oehlman (the brother of my co-founder Nathan Oehlman) came up with the concept of "co-viewing" - we are about giving people the ability to look at things together. A quick domain search showed that coview.com was taken (in fact, it is now occupied by a different service).
We decided to pick the shorter and the visually nicer name of Coviu - a five letter domain name rare find. And thus, coviu.com was created.
So, no, it had nothing to do with Covid, despite Covid having created a huge uptick for us as a company.
And for those who still don't know how to actually say it, just say "co-view".