Keeping Healthy People Safe During the Coronavirus Outbreak
The Australian Government has recently activated its Coronavirus emergency plan, treating the virus as a pandemic. Currently, there are an estimated 95 000 cases of the virus globally, spreading across 84 countries. As of 5th March, there have been 52 cases and one death confirmed in Australia alone.
These emergency actions include setting up 'fever clinics' and asking retired doctors to return to work. All non-urgent surgeries have been postponed to help prepare clinics and hospitals for a large influx of patients. Strict quarantine measures and extended travel bans have also been implemented.
Healthcare leaders in Australia and the United States have been discussing the capabilities of telehealth in this crisis. The consensus is that utilising telehealth as the first line of defence in screening concerned patients, is one of the only ways to reduce the spread of this virus. Most importantly, the World Health Organisation also suggests the use of telemedicine to evaluate suspected cases.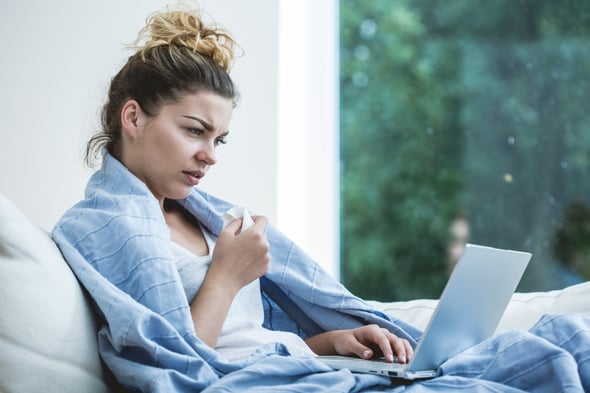 Here's what utilising telehealth to combat Coronavirus could realistically look like for Australia:
Healthy patients in need of new scripts, general checkups, test results, referrals or more can see their healthcare provider via video consultation. This means they can avoid waiting rooms, where other infected patients could spread the virus.
Patients experiencing flu symptoms can consult with a doctor through online video consultations, to determine the severity of their symptoms and if further tests are necessary or a referral to a fever clinic. This reduces the spread of the disease in waiting rooms and protects healthcare providers from unnecessary contact with infected patients.
Eligible patients who are currently hospitalised or are in inpatient rehabilitation programs can be converted to an outpatient program, using telehealth checkups to monitor their recovery. This will help free up hospital beds for severe Coronavirus cases.
As with the traditional cold, majority of Coronavirus cases are said to be mild, with the elderly or those with weakened immune systems more likely to experience severe symptoms. Patients with mild symptoms can be managed via telehealth, whilst they are quarantined in their homes to recover. This could include a simple checking of temperature, asking a few questions or prescribing medication.
Other use cases can be read in this article.
Dr Harry Nespolon, president of the Royal Australian College of GPs, is calling on the Government to introduce Medicare rebates for the use of telehealth in assessing possible Coronavirus patients. In a country where 70% of healthcare is delivered publicly, these reimbursements will be important in ensuring uptake among patients and practitioners.
Concerns are mounting as to whether our emergency departments and hospitals are prepared to handle the influx of patients if the Coronavirus worsens. Simon Judkins, the former president of the Australasian College for Emergency Medicine, said that hospitals are already operating at full or over capacity.
"There is not a lot of additional capacity in our system as it is, so it's not like we can just open up new wards and get new staff — we need to work out how to most effectively use the resources that we've actually got available."
One of these readily available resources, is the mass roll-out of telehealth services. The technology exists, and patients and providers are ready for it. Whether the government or healthcare organisations will actually utilise this opportunity, remains to be seen.
---
If you are a GP and want to know more about telehealth and Coronavirus, read our FAQ page here.
We are also offering GPs who want to get started during this difficult season a special discount. Book a Coviu walk-through demo with us and we'll provide you with the discount code and some suggestions on how to introduce video consultations into your routine.