Scheduled Sessions
The Scheduled Sessions App adds a powerful new way to start holding calls with your team by creating the ability to schedule calls. Calls held in a scheduled session are similar to holding a call in your personal User Room or Meeting Room however, this App gives you the option to schedule them.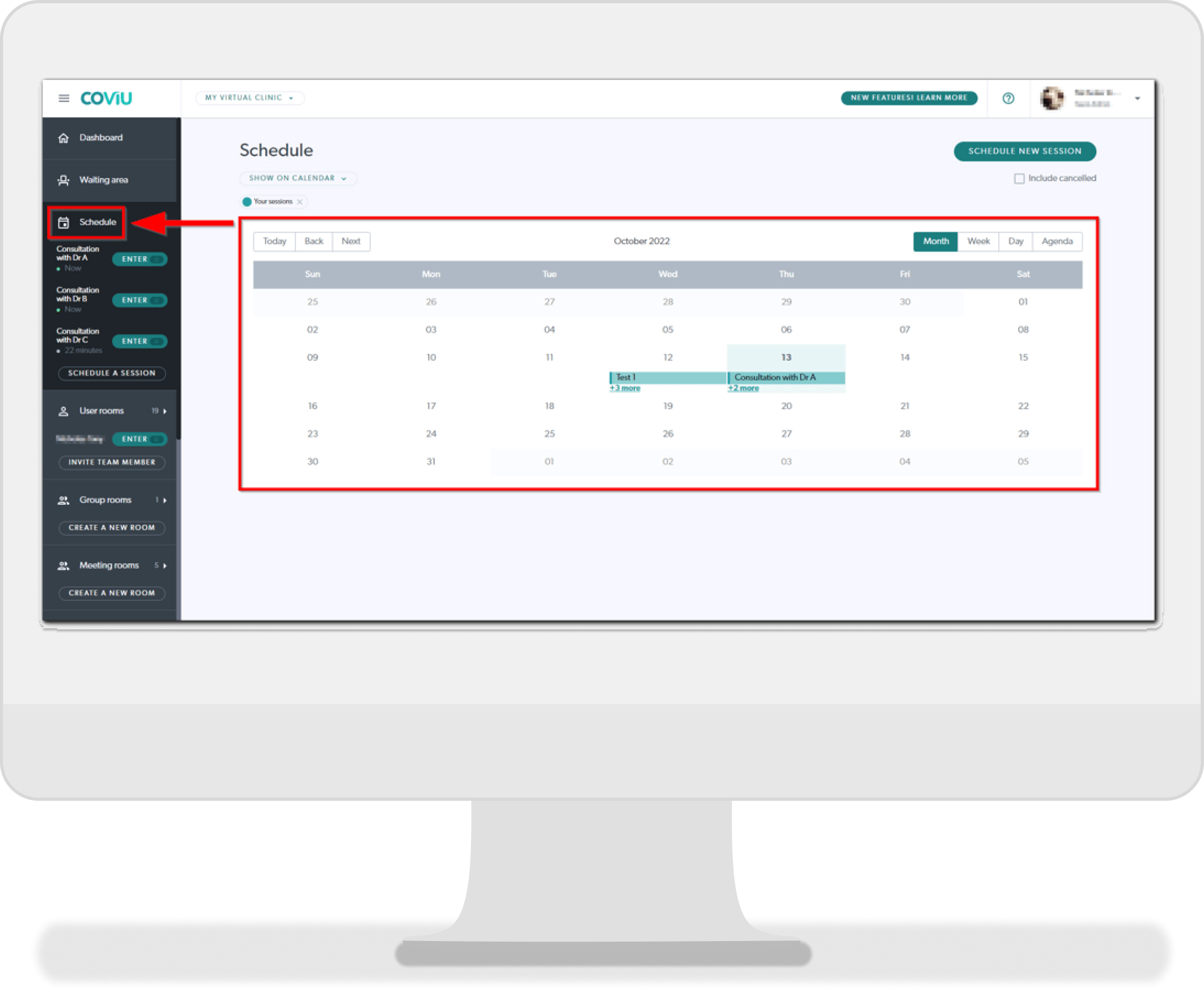 How it Works


Unique Call Scheduling
Scheduled calls can be configured to occur at a given time and duration for configured host and guest participants. Each participant receives their own, unique entry URL so the only people that will have access to the call will be those who were invited, making it great for conducting scheduled consultations.


Bookings Calendar
The App provides an easy-to-use calendar that lets you see your upcoming sessions, as well as the ability to schedule new sessions with minimum fuss.
Cost
Essentials Plan
Standard Plan
Premium Plan
Enterprise and
Healthdirect

$5/month/account (unlimited assessments and users)

Included in plan

Included in plan

App costs may differ. Please contact your account manager for assistance with a quote and activation of the App in your clinic.
Click here to upgrade your account.
Learn More
Are you a provider or a patient?
As a patient, you do not need to sign up to a Coviu account. Your healthcare provider will use their account and send you a link to join at the time of your consultation.