Health & Wellness Information Through Tonic Media
Coviu
May 3, 2023 10:06:17 AM
Coviu is thrilled to be partnering with Tonic Media Network to provide health and wellness literacy for your clients in Coviu's virtual waiting room. Connect your clients to Australia's largest health and wellbeing media network while they wait for their virtual care consultation.
---
The Tonic App is a new and engaging alternative to playing music in the waiting room with video content specifically curated for your clients. The video is regularly updated and creates a safe and relaxing environment before the consultation begins.
Enable the Tonic Media Content Video
and reap the benefits, including:
Client Benefits


Capture attention with original, trustworthy programming designed to inform and empower clients whilst they wait for their appointment.



Featuring a carefully curated mix of content, the Tonic Virtual Waiting Room Video engages and informs clients while they wait, increasing client satisfaction. Clients that have a positive waiting experience are more likely to have a positive impression ahead of their session, leading to improved client satisfaction and higher retention rates.



Waiting for an appointment can be stressful, especially when dealing with mental health issues. This App provides clients with health information and entertainment as a comforting distraction and creates a more calming and relaxing environment while waiting for their appointment.



Instead of simply sitting and waiting, clients are engaged, and their time is being utilised more effectively, which can reduce frustration and impatience.



Health information videos can serve as a valuable tool for health promotion, providing clients with information about healthy lifestyle choices, self-care techniques, and mental health resources, leading to improved health outcomes.
Practitioner Benefits
This feature encourages clients to stay engaged and focused while they wait, which can lead to higher attention levels during the appointment. This can facilitate more effective communication and collaboration between practitioners and their clients, leading to better health outcomes.



By keeping clients engaged, practitioners can better manage their time between appointments. Clients occupied with informative and entertaining content are less likely to become impatient or feel their wait time is prolonged.



Incorporating videos that provide health information and entertainment creates a more positive and client-centric experience, fostering a stronger client-practitioner relationship. Clients that have a positive waiting experience in turn have a more positive view of their practitioner and as a result, increase trust, and confidence in the service.



These videos can promote healthy lifestyle choices, self-care techniques, and mental health resources, which can align with the practitioner's goal of promoting overall health and wellbeing. These videos can be leveraged to provide clients with additional tools and resources for managing health.


The Tonic App is free to enable. If you are on an Enterprise account, speak to your Coviu Account Manager for more information.
Learn More
---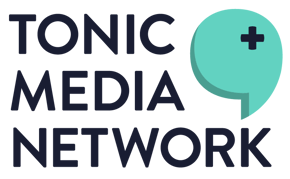 About Tonic Media Network

Tonic Media Network is Australia's largest health media network, with a long standing passion for delivering insightful health and wellbeing information to all Australians. They achieve this by actively reducing the knowledge gap between Healthcare Professionals and consumers.

Co-founded by Dr Norman Swan, Tonic Media Network engages with audiences who are actively seeking health advice, delivering evidence-based content in GP waiting rooms. By doing so, they provide a unique opportunity to educate, inform, and engage Australians at the point of care, empowering them to ask the right questions and make informed decisions about their own health in partnership with their health practitioner.
---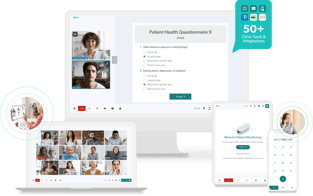 Yet to try Coviu? Start a Coviu 2-week free trial and start running consultations within minutes! To learn more about Coviu, book a call with one of our friendly team members here.