Is Your Speech Practice Ready for 2020?
Over the last few years, the use of 'telehealth video consultations' has gained more traction in the healthcare space. This has resulted in a continuous string of academic studies being published, discussing the effectiveness of telehealth video consultations, particularly in speech pathology.
The results are overwhelmingly positive. So much so that Speech Pathology Australia, the national peak body for the profession in Australia, published a position statement in 2014 supporting the use of telehealth to assess and treat clients.
Since then, countless studies have proved that telehealth video consultations achieve comparable results as face-to-face care. One study found telehealth language assessments to be reliable and feasible for children with autism. Another one discovered the cost benefits of offering telehealth services for clinical swallowing assessment, whilst a different study achieved comparable results from telehealth vs face-to-face assessment of intellectual ability in children.
We know that telehealth breaks down geographical barriers and can achieve great health outcomes, cost savings and reduced travel time. We also know that patient uptake of digital health technologies is growing rapidly. So, what's holding you back?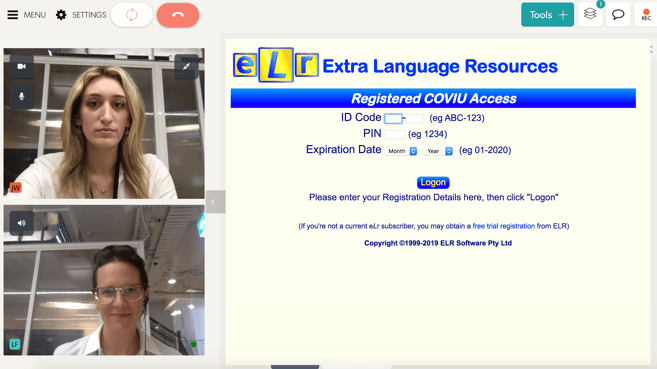 Coviu's video conferencing software was designed specifically to suit the needs of medical professionals. It is equipped with inbuilt tools such as a shared whiteboard display, custom branded digital consultation rooms and integration with your clinical tools such as Extra Language Resources and Pearson CELF5 (coming soon). In addition, Coviu is dedicated to making your digital transition as easy as possible, with helpful content being uploaded frequently and an average customer response time of under 2 minutes.
We know that once you try Coviu and see how easy it is to use, you will be hooked. But just for peace of mind, we offer month by month plans AND a free trial!
So what are you waiting for? Take advantage of this new year and future-proof your practice today.
Contact us for more information about getting started with Coviu's browser-based telehealth software.