Coviu Telehealth Software is now Backed by the Aust Govt
The Government-owned organisation Healthdirect has chosen Coviu's software to power its national video call service 'healthdirect Video Call'.
Coviu won the contract outperforming major international competition, due mainly to Coviu's of ease of use. Our prioritisation of privacy and security and our deep technical background made us the perfect video technology partner.
Through this journey to make healthcare accessible to each and all, we have developed a cutting edge enterprise solution for our larger customers
Enabling immense administrative capabilities, monitoring, reporting and clinical overview, Coviu delivers a powerful telemedicine solution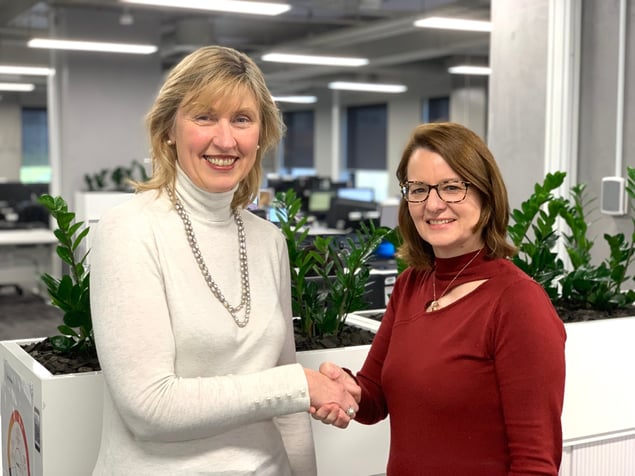 Karen Borg (CEO Healthdirect) and Dr Silvia Pfeiffer (CEO Coviu)
As of September 1st, over 5500 healthcare providers and over 1000 clinics in hospitals, medical centres and GP practices across Australia have begun migrating across to the new Coviu powered healthdirect Video Call platform.
These providers will have access to Coviu's new enterprise solution waiting area and call interface, in addition to our traditional in-call clinical tools. As always, patient and provider entry into their digital practice is only a click away, as Coviu is browser-based.
healthdirect Video Call ensures healthcare is accessible for all, by breaking down traditional face-to-face care barriers such as geographic isolation, physical disability and mental health stigmas.
Healthdirect Australia is currently offering this service for free to GPs and practices wishing to access the new MBS items for mental health via telehealth in drought-affected areas.
If you are curious about embracing telehealth, please don't hesitate to get in touch. Coviu is your trusted telehealth solution.