Government injects $60 million into telehealth services
There is a significant disparity in access to GPs across the Australian population. In 2014, the Bureau of Health Information reported our major cities utilised about 40% more GP services per capita than those in regional and remote areas, with roughly 36 million GP services being conducted in our cities compared to 2 million in regional and remote Australia. Mental health services are just as hard to access for regional, rural and remote dwellers - specifically, death by suicide is almost twice as likely in rural and remote areas due to lack of support services.
In response to these pressing issues, the Federal Government has just announced in the Mid-Year Economic and Fiscal Outlook 2018-19 that $33.5 million dollars will be allocated to telehealth funding over three years to provide access to GP services via video for those living in the Modified Monash Model areas 6 and 7.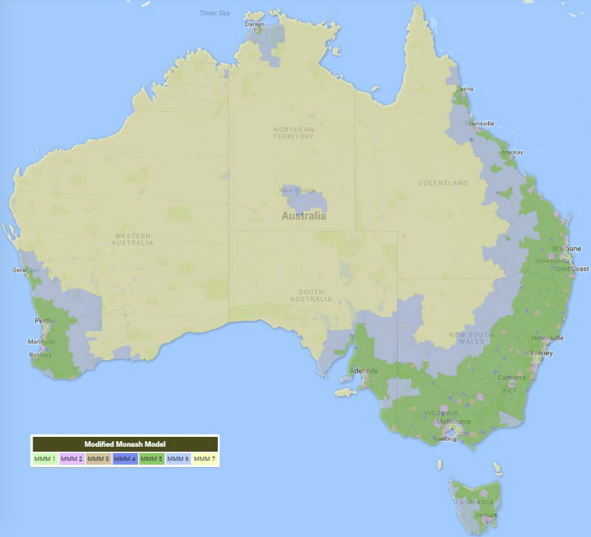 Furthermore, $29.6 million dollars is being allocated over four years to support the mental health and wellbeing of farmers in drought-affected communities. This funding is inclusive of telehealth services, which will address both the scarcity of mental health professionals in regional, rural and remote areas, and the stigmas associated with accessing mental health treatment.
At Coviu, we are very excited about this development since our goal is to bring fairer access to healthcare to patients. We've worked hard to make our telehealth technology simple to use by patients and providers. Some of the biggest challenges in deploying telehealth in rural areas are about getting support for network connectivity issues - Coviu's support service is always available and has a medium reply time of less than 2 min, so you can always count on us!

Coviu's telehealth software, originating out of the CSRIO, has been developed specifically for healthcare businesses. Coviu is browser-based and built on the latest video technology called WebRTC. This ensures patient data is secure and only stored in the browser for the duration of the call. Coviu's features include clinical tools such as in-call sharing of medical images, X-rays and pathology results, clinical workflow integration and online bookings and payments.
Coviu is easy to set up, affordable and eliminates geographical barriers for both patients and clinicians.
If you are a rural GP or a mental health practitioner, consider embracing the opportunity that the Federal Government has put together. By offering telehealth services, you will be able to access these funds and associated rebates and help patients in rural and remote communities.
To learn more about Coviu and how you can adopt digital technology in your practice with telehealth, book a demo with Linzi today!
Image Source: The Conversation