Coviu Newsletter December 2018
The end of the year is near and we're looking back on an eventful 2018.
We're excited about what we've been able to achieve with - and for our customers - in the last year!
More than 24,000 telehealth calls have been held on Coviu this year - that's a lot of help for a lot of people!
2018 was also a year of more MBS items allocated for telehealth in Australia: the "Better Access" scheme that was introduced to enable more rural patients the ability to access mental health services was extended to allow 10 out of 10 sessions to be delivered via video. And to allow rural GPs to deliver focused psychological studies as well. This is a step in the right direction for the Australian healthcare system to bring fairer access to healthcare for all.
At Coviu we are doing everything we can to offer you a solution that makes it really simple for your business to embrace telehealth. To that end, we've delivered many workflow features in 2018. This includes a patient portal ("Customer connect") through which your patients can schedule appointments, an ability to attach credit card charges to scheduled appointments, integrations with practice management software, reminder emails, consent forms, call transfer between virtual rooms, audio recordings, and more white-labelling functionality.
We've also worked hard to improve call quality and reliability - which continues to be ongoing work. We finally released Safari support and are now able to deliver video calls on smart mobile devices without needing to install the Coviu app!
Beyond workflow tools, we have developed a number of new clinical tools to be used within the call, the most exciting of which is 'PhysioROM', automated range-of-motion calculation using Computer Vision, for which we won the HiMSS AsiaPac18 award.
Our goal for 2019 is to bring you many more specialised tools to support you in the diagnostics and therapeutics of specific diseases better than what would occur face to face.
We would like to thank you for your engagement with us to support you in making healthcare more accessible.
We look forward to what 2019 will bring, we will continue working hard and co-designing with you the most efficient and effective video consultation software the Internet has to offer.
Happy holidays and all the best for the New Year from all of us at Coviu!

June, Kaamraan, Suzie, Nathan, Silvia, Anton, Linzi (and Tom)
---
ANNOUNCEMENT: Three great new features
At Coviu, we are constantly improving and adding new features to our product. Here are three massive improvements that we've managed to roll out for you before 2018 wraps up.
1.
Coviu

tools for diagnosing and debugging

Sometimes video calls may not be as good as you are used to - and that can have many causes. Amongst the most prominent are the lack of bandwidth, unreliable networks with lots of drop-outs, and devices where the CPU cannot cope with the amount of video decoding required on top of other things that the device is doing.

On the off chance something strange is happening with your Coviu call and you can't figure out what, don't worry - we've got you!

We have created a website consisting of several diagnostic and debugging tools for you to run through if you are having any trouble.

You can find these tools at: https://tools.coviu.com/ .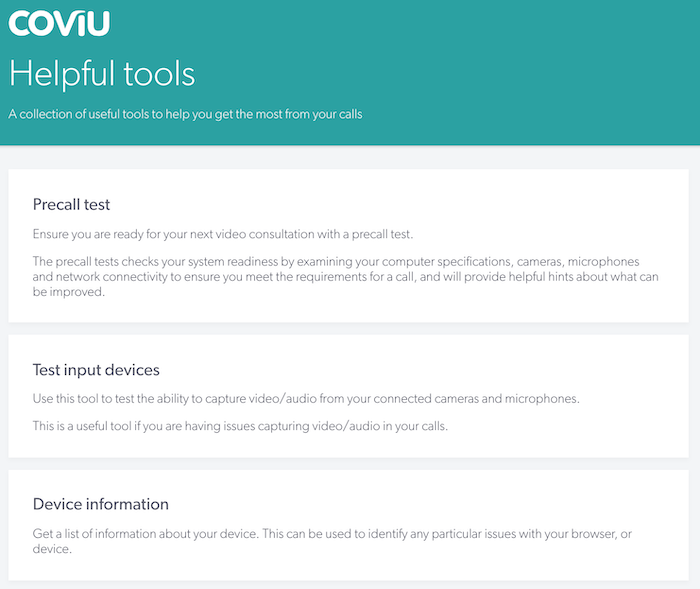 We recommend you use the first tool (Precall test) as a check for any new client https://tools.coviu.com/precall/ - if there is green in all the sections, the call is very likely going to succeed.
Should you have any trouble at all, please don't hesitate to contact us through our chat widget on the Website or via support@coviu.com .
2. New audio recording feature
To minimise note taking and ensure important conversations are archived for future reference, a recording option is now available for consenting parties.
The feature is available for Professional and Scale plans and can be activated through the "play" button at the top right corner of the Coviu video room. You can click this button during a video call to open the "Record your call" sidebar, where the collection of consent as well as the collection of the recorded content takes place.
Hit the 'Start recording' button to initiate getting consent by all involved to record: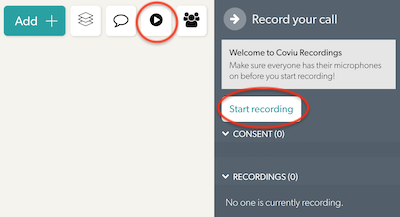 All participants in the call will be asked to provide consent for the recording: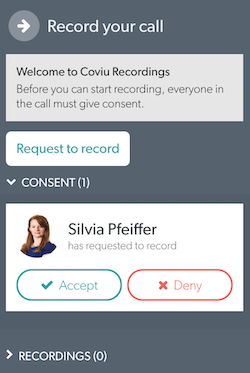 Once all parties have consented to the audio recording, you can begin by clicking 'Start recording' and finish by clicking 'Stop recording'. The audio file will then be available for download on the bottom right side of the 'Record your call' sidebar: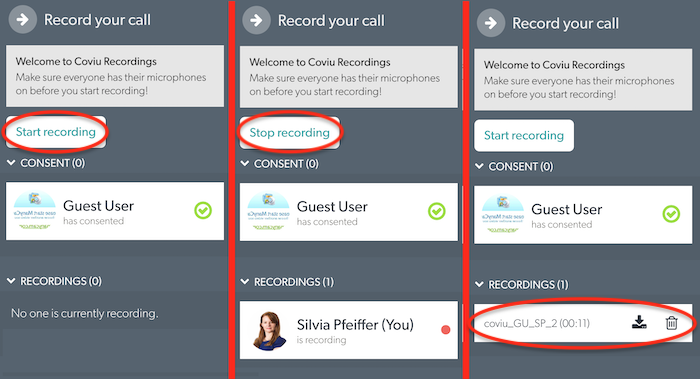 If you want to keep the recording, you have to download it out of the Coviu interface and store it somewhere useful. Coviuonly keeps recordings during the duration of the call.
3. Stand-alone online appointment bookings
This is our latest feature, just released before Christmas, and it's available to all customers of the Professional or Scale plans.
You can now set up online appointment bookings for clients/patients where the appointments are being managed within Coviu. This is a new choice, in addition to using integrations with appointment booking systems such as AcuityScheduling, Nookal, and (soon) Cliniko.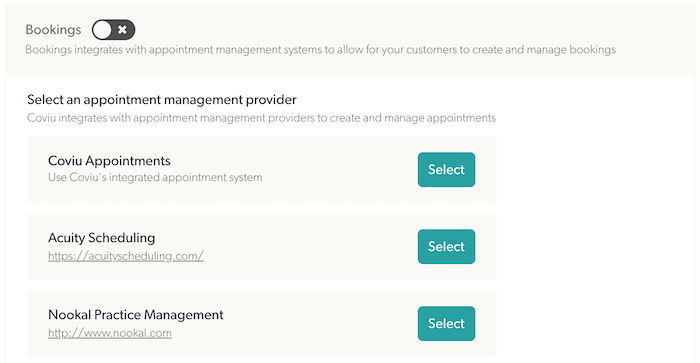 You can make online bookings for your clients available via a button on your Website which opens into our "Customer Connect" client portal - here's an example for a Speech Pathology service, but everything can be customised: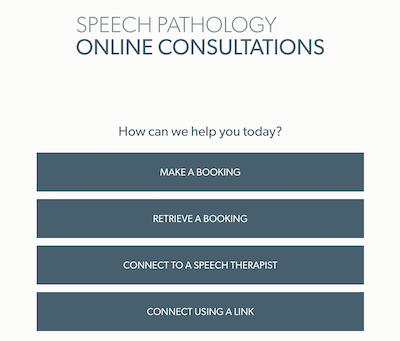 Contact us if we can help you roll this out for your business. You can get us at support@coviu.com, via online chat, or book a walk-through with us.
Enjoy the new features!
---
Guest Posts: Fraser Smith, Psychologist
Fraser Smith, a counselling psychology doctoral trainee and creator of GetPsyched, has kindly contributed some amazing content to our blog, with a series of articles he specially curated for Coviu. GetPsyched is an online psychology platform that publishes YouTube videos, blog content and social media content in the field of psychology. Fraser's experience allows him to share great advice on a range of topics such as creating an e-course, maximising use of social media and creating captivating blog content.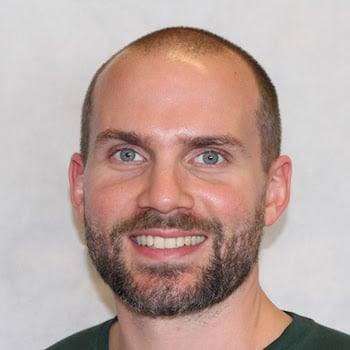 These are Fraser's blog posts:
Keep your eyes on our Coviu blog to read Fraser's latest posts.
---
Expert Tip: Bookmarking a
Coviu

room for easier access

One of the great things about Coviu is that it is browser based. This allows for clinicians' rooms to be easily bookmarked for instant access.

Chrome:
Click the little star on the top right of the page, then edit the name. Alternatively, click the 'Bookmarks' menu on the top, followed by 'Bookmark this page'. You can rename the bookmark to whatever is suitable for you. Once bookmarked, the tab will be visible and accessible from the second you open your Chrome browser, sitting in the row under where the bookmark star is located.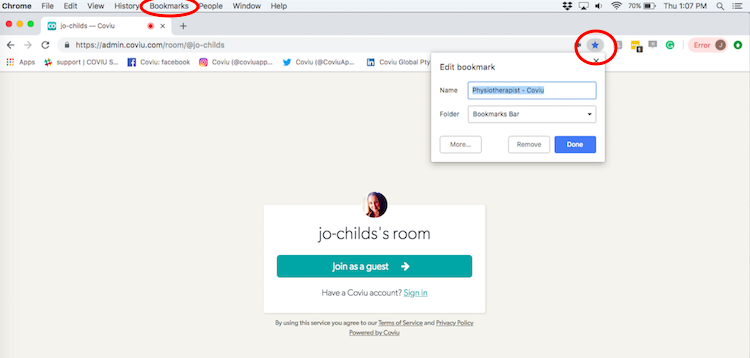 Firefox:
Again, click the little star in the top right corner and rename your bookmark.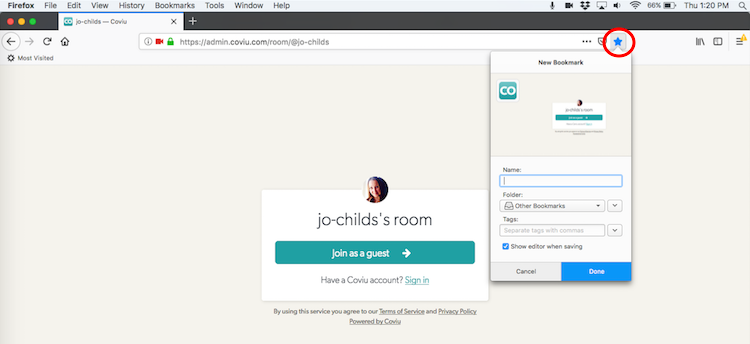 However, to access your stored bookmark, click the bookmark icon on the top far right and a clickable list will appear on the left side of your screen. Easy!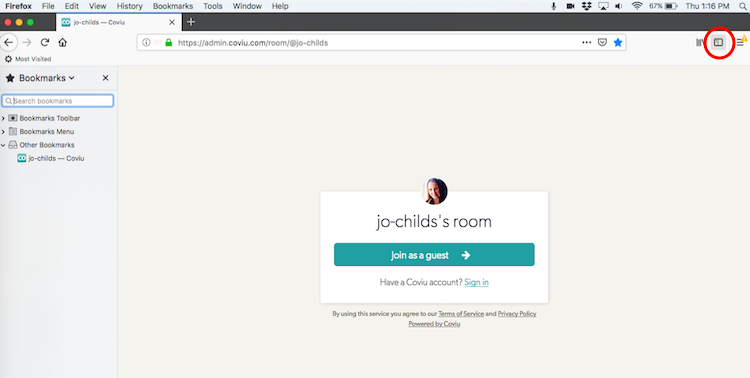 Once you're set up like this, your Coviu room is only a click away - and you can always log into it with the little "Sign in" link below "Join as a guest" if you happen to not be logged in yet.
---
That's it from us for 2018!
As always, you're most welcome to reach out for a demo of our new features at any time.
Don't hesitate to contact us at support@coviu.com should you have any questions. Happy Holidays and all the best for the New Year!
See you on Coviu!

Silvia
CEO Coviu