Winner of the HIMSS AsiaPac18 innovation challenge!
Let me present to you the winner of the 2018 HIMSS Asia Pac innovation challenge: Coviu! We're so proud of this team accomplishment, and I'm excited to announce it to you here.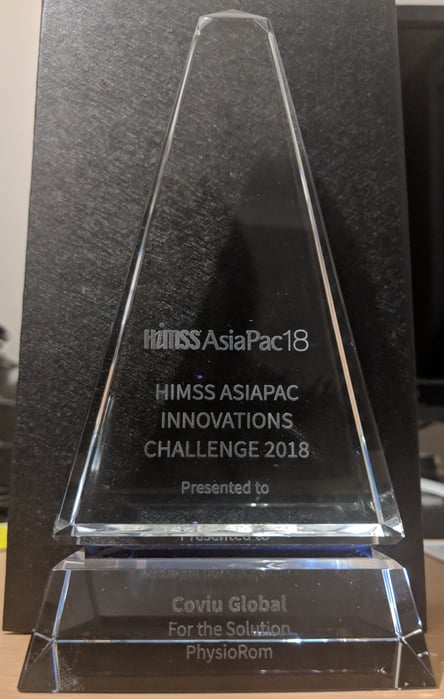 Receiving a prestigious distinction like the HIMSS award is a huge honour and signifies to the industry that we're a force to be reckoned with.
Winning this particular award provides confirmation of our strategy of reinventing telehealth in the age of MedTech and Digital Health.
Telehealth has gotten itself a bit of a bad name over the last decade, mostly because of unsuccessful trials and lack of widespread uptake. This has to do with technical issues relating to networks, expensive hardware and seriously inadequate software, and also with resistance to change and lack of a financially viable income model.
But things are finally changing and at Coviu we're doing what we can to contribute to that change. We're making telehealth easier to introduce into businesses and more approachable for patients through our Coviu Software.
We know that to be serious about video consultations, you can't just throw a consumer video calling application like Skype into a doctor's office. Whilst the call might work, it won't deliver revenue because there's no consideration about business processes: how is the business going to charge for consultations, manage patient appointments and keep those health records secure? How can you avoid "befriending patients" and the possibility that patients may barge into a previous consultation if they try to join a call before the appointed time? And what about privacy? Skype does not meet the strict privacy requirements of healthcare communication.
Specialised software is necessary to allow video consultations to become a professional service offer. In doctor offices, this needs to be more than "talking heads", because a consultation is more than just speaking to a patient. We want to make the video consult better than physically being there, for the clinician as much as for the patient.
Clinicians need to be able to share medical images with their patient to explain their situation, need to be able to scribble down some notes about an over-the-counter drug they should buy, need to be able to lead them through a sequence of therapeutic movements - and maybe even get a reading on certain body metrics.
One such metric is the range-of-motion (ROM).
In an in-person meeting, a clinician uses a goniometer to measure the range-of-motion of a patient - or sometimes uses visual estimation, because it can be quite fiddly to measure using a goniometer.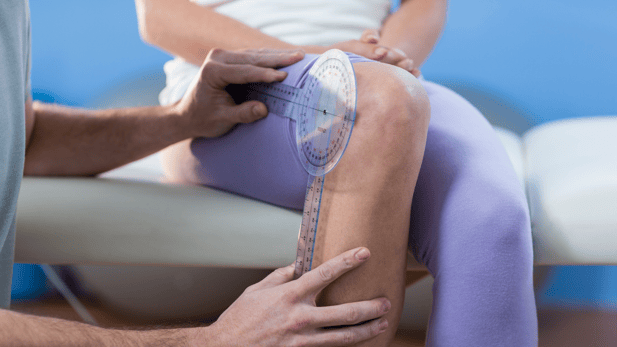 In a video consultation, we already have a digital video of the patient. We can now simply use Computer Vision to analyse the range-of-motion angles. That's what PhysioROM does.
Here's Silvia's pitch at HIMSS AsiaPac 2018 that explains a particular use case of PhysioROM around total knee replacements and the potential cost savings that result from being able to do rehabilitation at home:
https://youtu.be/_frWhzRlM20
It also includes a live demo of PhysioROM with Aqeel Akber, one of the developers of the application doing a typical exercise during rehab required after a total knee replacement. Here are a couple more exercises showing how PhysioROM calculates the range-of-motion:
Knee Straightening - Seated Knee Bends - Heel Slide - Standing Hip Abduction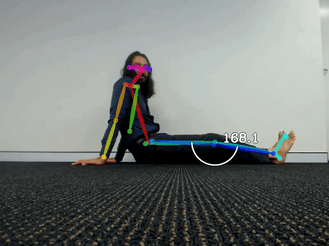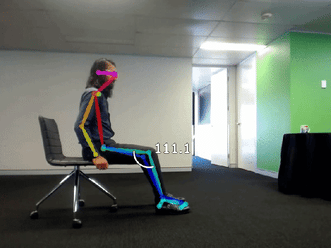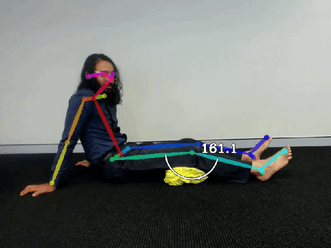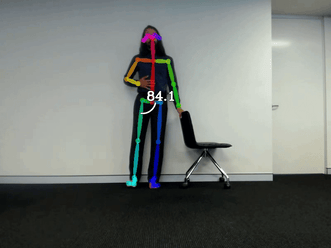 For our work on PhysioROM, we won the HIMSS AsiaPac 2018 Innovation Challenge! It's the beginning of many more opportunities around the ability to measure range-of-motion, and we look forward to the progress we can make in the coming months around clinical validation.
Subscribe to our blog to follow our progress or contact us for a demo.