Simple & secure video telehealth software for health care practitioners.

Telehealth is now a permanent part of Australian healthcare - is your practice ready?
The announcement has been made. The Morrison Government is providing $106 million to support permanent telehealth services. Coviu is the Australian Government's video telehealth platform of choice. Plus, it takes only minutes to set up. Let's get started!
| | |
| --- | --- |
| | Provide better health outcomes |
| | |
| --- | --- |
| | Ensure greater flexibility |
| | |
| --- | --- |
| | Improve your bottom line |
"There is a very important role for face to face [care], but equally that supplementary role for telehealth can give people access when they need it appropriate to their circumstances"
Minister Greg Hunt on Telehealth Medicare Items becoming permanent
To provide the best care, you need the best tools.
Coviu video telehealth is packed with features designed to enhance your consultations, all while fitting seamlessly into your current practice.
Coviu allows you to share resources and use the interactive whiteboard feature to explain diagrams, diagnoses and exercises. Coviu also integrates with practice management software and allows you to provide a range of assessments, prescribe medication and manage billing, including Medicare and insurance, all within the platform.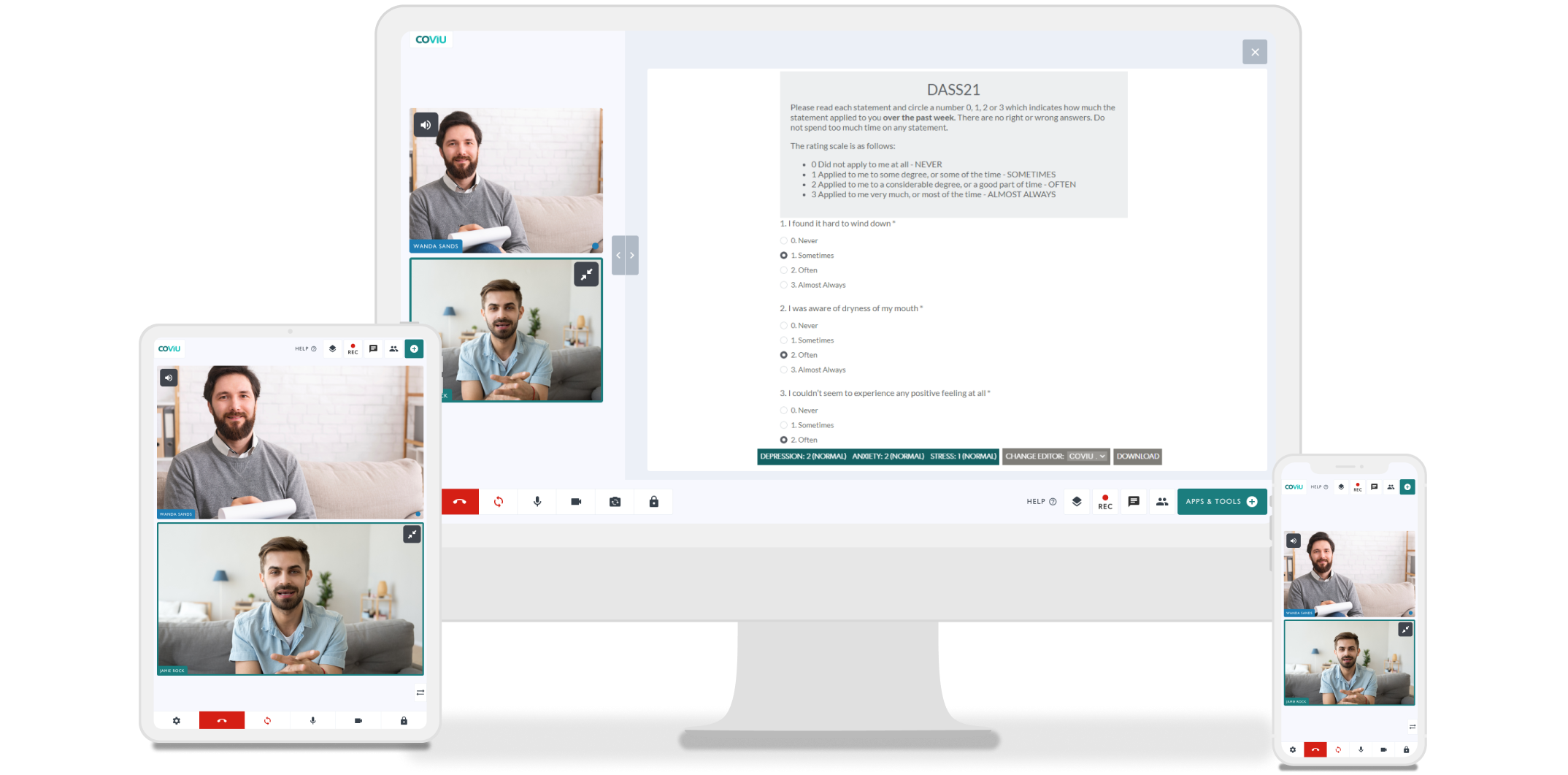 Allied Health Professionals
Coviu provides easy oversight and centralised management for larger organisations. It is custom built so that healthcare professionals can embrace all the flexibility and benefits of video telehealth without skipping a beat in your daily practice.
Greater flexibility for you and your patients

Powerful apps tailored to your speciality

Share screen & whiteboard functions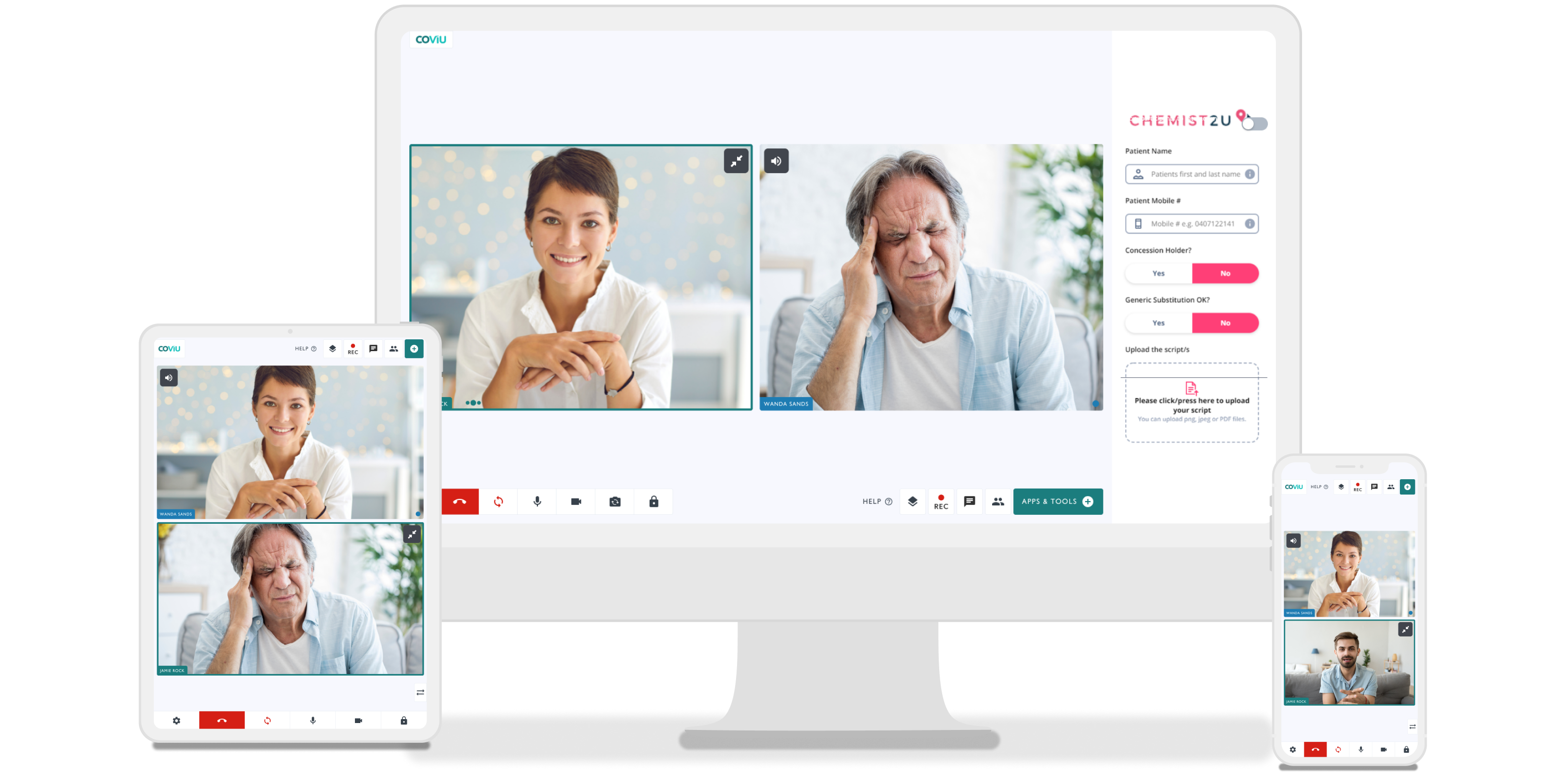 General Practitioners
Embrace the flexibility of telehealth without disrupting your day.

Coviu is designed to mirror how you currently run your clinic and you can be up and running in minutes!
Easy for you and your patients to use

Virtual waiting room mimics your current practice workflow

Secure payment including Medicare and DVA rebates

Inbuilt tools designed specifically with your practice in mind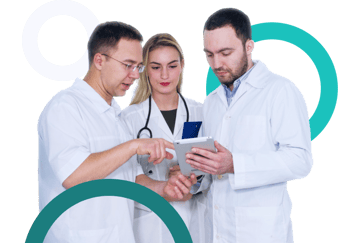 Enterprise
Looking for software that both helps you grow and can grow with you?
Hosting 25,000+ consultations per day, Coviu provides scalable and customisable solutions, for larger organisations that want easy oversight and centralised management. Features include:
Customisable

Full reporting capabilities

Easily scalable

Feature-rich
"So easy to use. It's secure. Reliable. Purpose designed for Telehealth"
Angie Hazlehurst Counsellor & Family Therapist
Private and secure
HIPAA compliant and end-to-end encryption (E2EE) ensures your data is always safe & secure.
Works on Any Device
Coviu works on any device (computer, tablet, or phone) on all major browsers (Chrome, Safari, Firefox, & Microsoft Edge).
Proudly Australian
Coviu was founded within CSIRO in 2016 by Australia's top computer scientists & engineers.
Easy for Patients
No downloads, installations or account creation required. Patients just click a link and connect!
Amazing Support
We're here to support you 9am-5pm Sydney time (AEST) through live chat.
Keep Your Staff Safe
Help stop the spread. Adopt remote care wherever possible, to protect your staff.

Our Story

It all started when Founder Dr. Silvia Pfeiffer was working at the CSIRO (Commonwealth Scientific and Industrial Research Organisation) on research into telehealth delivery platforms.
Working closely with clinicians, Dr. Silvia Pfeiffer found that existing consumer and corporate video calling software wasn't meeting the needs of healthcare professionals. Not only did the software not meet the strict security and privacy requirements, there was no way to integrate the many tools and functions used on a regular basis: collecting payments, making appointments, gathering patient consent, and more.
There wasn't an adequate tool available, so she built one.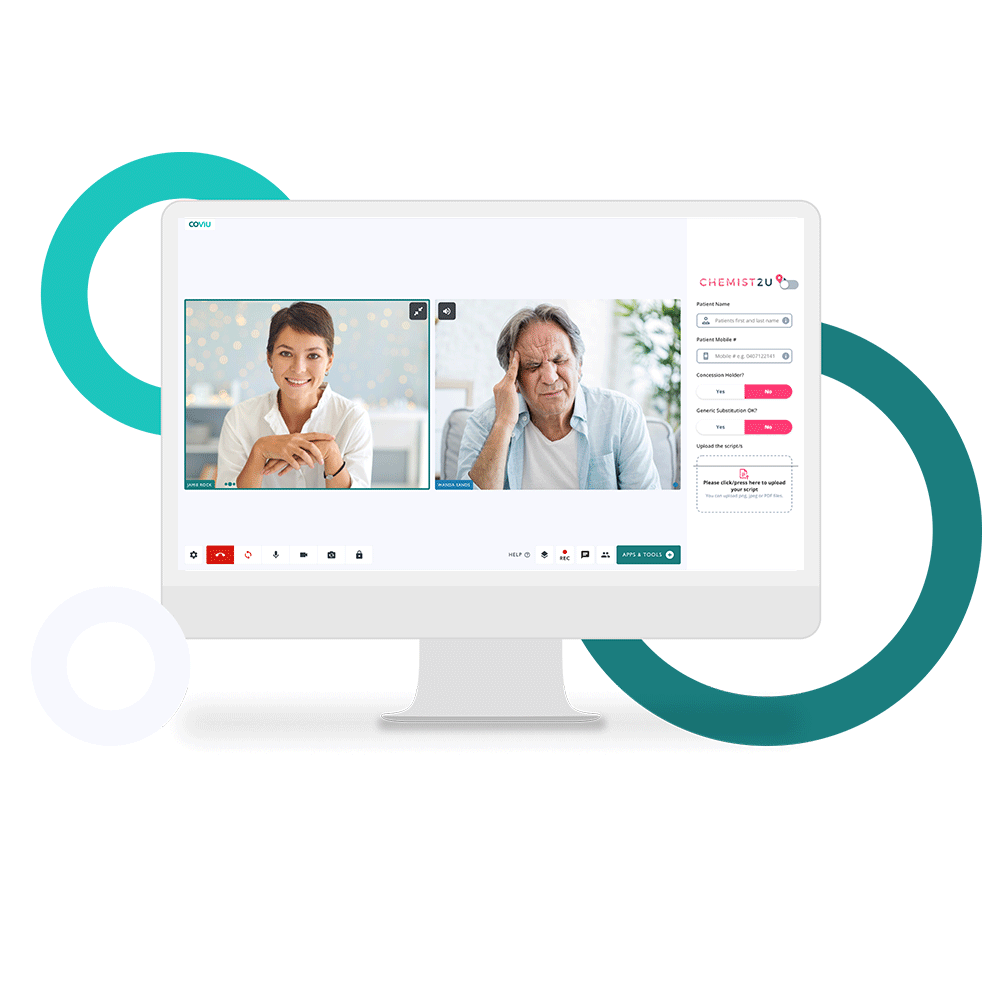 Explore Coviu Apps
Achieve more with your calls using powerful apps to suit your specialty.
Testimonials
"I absolutely love the waiting room"
I had tried to set up telehealth services in various settings before, but only Coviu made it possible. I absolutely love the waiting room feature. You really can't have another patient try to call you while you're on another session - patient privacy and security is crucial.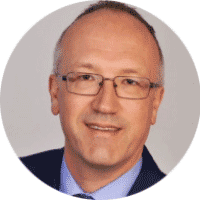 Richard Harvey
telepsych.online
"Customer service is brilliant"
If you are looking for a Telehealth platform that offers lots of features then Coviu may well be what you are looking for. It integrates with a number of Practice Management Systems, is easy to use and well-priced.
Their customer service is brilliant: very responsive and goes way beyond whatever is asked for.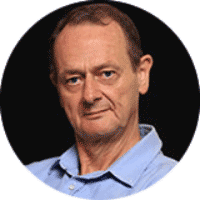 Crispian Jones
Seachange Psychology
"Taking up Coviu at the start of COVID was magic"
As a Practising Dietitian and Director of Great Ideas in Nutrition, the visual component is perfect for telehealth. Nothing is better than hearing a client in a Coviu call say "I see exactly what you mean".
The practice has always offered clients the opportunity to consult with us by telephone or Skype but taking up Coviu at the start of COVID was magic.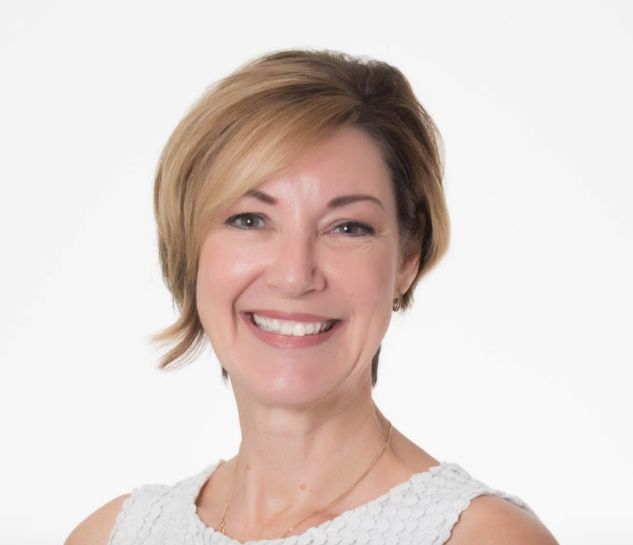 Amanda Clark
Great Ideas in Nutrition
Trusted By Industry Leaders