Compare Plan Features
Plan Features
Essentials
Standard
Premium
Multi-Factor Authentication
Minutes
Unlimited
Unlimited
Unlimited
Sessions
Unlimited
Unlimited
Unlimited
Maximum Number of People in a Consultation
4
6
20
Number of Meeting Rooms
1
2
Unlimited & Configurable
Private Consultation Rooms (User Rooms)
Audio Consultation Recording
$10/month/account
Video Consultation Recording
$10/month/account
Dual Screen
Available to Install
Text Only Sessions
$20/month/account
$20/month/account
$20/month/account
Phone Capabilities
$15/month/account
$15/month/account
Triage Through a Central Waiting Area
Configurable Consent Form
General Telehealth Consent Form
Unlimited Customisable Draft Forms
Number of Customisable Forms per Account**
1
5
10
Additional Customisable Forms per Account
$5 per month or $50 per year
$5 per month or $50 per year
$5 per month or $50 per year
Exit Forms & Surveys
Available for Purchase
Available for Purchase
SMS Invitations
Available with the Scheduled Sessions App
SMS Allocation*
10 SMS per user/month (Monthly Plans) or 120 SMS per user/year (Annual Plans) with Scheduled Sessions
30 SMS per user/month (Monthly Plans) or 360 SMS per user/year (Annual Plans)
60 SMS per user/month (Monthly Plans) or 720 SMS per user/year (Annual Plans)
Appointment Scheduling
Available for Purchase
Consultation Scheduling
Online Booking Integrations
Health Engine, MyHealth1st
Halaxy, Acuity Scheduling
PMS Integrations
MediRecords, Clinic to Cloud, Nookal, Halaxy
Drag n Drop Customisable Game
Available for Purchase
Available for Purchase
Available for Purchase
Web Coaching - Role Playing
Available for Purchase
Available for Purchase
In-Call Payment
2.5% + Stripe Fees
1.5% + Stripe Fees
1% + Stripe Fees
Pre-Call Payment
Available for Purchase
Medipass
Available to Install
Available to Install
Available to Install
Pearson Clinical Apps
Available for Purchase
Available for Purchase
Available for Purchase
eLr for Speech Pathologists
Available for Purchase
Available for Purchase
Available for Purchase
Pulse Oximeter
Available for Purchase
Available for Purchase
Integrated Mental Health Forms (eg: DASS -21, GAD-7, PHQ-9, K10, PCL-5)
Available for Purchase
Available for Purchase
Available for Purchase
Interpreters On Demand (2M lingo™)
Available to Install
Available to Install
Available to Install
Enterprise
Get in touch. We can tailor a plan to your organisation's needs!
Try Coviu, risk free.
With elevated features and time-saving tools, we're confident you'll love using Coviu.
Trial Coviu's Standard Plan with a 2-week free trial. No credit card required.
You'll be able to select your plan once your trial ends.
Not sure what plan is right for you? Talk to our team.
Frequently Asked Questions
Does the pricing above include GST?
Yes, the pricing above includes GST (10%).
I've tried Coviu already, can I skip my free trial?
Yes you can! You might want to skip your Coviu trial because you have:
Tried Coviu already

Need your Coviu invoice instantly

You just want to get set-up straight away!
We have outlined the steps to take here, to activate your account immediately.
What is the difference between Meeting Rooms and User Rooms?
User Rooms refer to your own private room link. This is similar to your office room where you will hold your video consultations with clients and patients. In addition, team members have access to Meeting Rooms. Meeting Rooms can be used for just that, to hold an internal meeting or you can use it as a reception area for greeting clients or patients before transferring them to a clinicians User Room.
Learn more here
.
How secure is Coviu?
Coviu is ISO 27001 Certified, HIPAA Compliant and has end-to-end encryption (E2EE) ensuring your data is always safe and secure. You can learn more about our privacy and security measures
here
.
How often does my included SMS allocation renew? And what happens if I send more than my included SMS allocation?*
The number of SMS included in your plan renews each month, on your billing date if you are on a monthly billing plan. If you are on an annual billing plan your SMS allocation can be used as needed across the year.
The SMS allocation included in your plan is designed to cover your core messaging features including invitations, waiting area alerts, appointment confirmations and reminders depending on the features of your account.

You are able to send additional SMS once you have reached your allotment, however, you will be charged at the following SMS rates:
On the Essentials plan, it is at the rate of $0.15 for each additional message.
On the Standard plan, it is at the rate of $0.12 for each additional message.
On the Premium plan, it is at the rate of $0.10 for each additional message.
An In-App SMS Usage Tracker has been enabled so admin users can keep track of their SMS usage. The SMS Usage Tracker is visible in your Coviu Dashboard as well as the Billing/Payment area.
On the Essentials Plan, SMS capabilities are available only if the Scheduled Sessions and/or Customer Connect App is installed.


For more information, check out the following help articles:
I need more customisable forms on my plan. How do I get access to this?**
The number of customisable forms included on your account pertains only to 'published' forms meaning that, that is the allotted number of forms that you can have in use at any one time. This means you can have as many unpublished draft forms that are not in use with the ability to publish and unpublish forms as you wish if your limit has been reached. Additional published customisable forms are $5 per month or $50 per year. Alternatively, you can upgrade your account to a different plan to receive access to more forms and other features.
Where do form responses get saved and what customisable options do I have?
Forms can be saved by downloading them to one's local device and these will also be saved securely within your account's cloud storage. For some customisable form ideas and how to create forms, you can click here for a detailed run-through! To learn more about launching forms within your Coviu call, click here.
For in-call payments, what do the fees include?
For all in-call payments, Coviu takes a small fee for each processed payment. Depending on your plan type this fee varies (see above pricing table). In addition, there is a Stripe fee taken for each processed payment. Again, depending on your plan type this fee varies. You can learn more about
Stripe's fee pricing here
. If you require assistance in setting up your Stripe account with Coviu
click here
.
Used by Over 90,000 Clinicians Globally
Trusted by Industry Leaders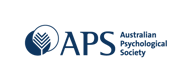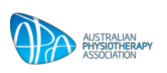 Are you a provider or a patient?
As a patient, you do not need to sign up to a Coviu account. Your healthcare provider will use their account and send you a link to join at the time of your consultation.