National Telehealth Awareness Month 2022
We are excited to be celebrating national Telehealth Awareness Month this October! The theme this year is 'Telehealth Mythbuster'.



Thank you to the Australian Telehealth Society which designates October as Australia's National Telehealth Awareness Month each year.

---

Healthcare has come a long way since before the pandemic, with many clinicians moving toward a more digitally enabled healthcare system. Whilst, telehealth adoption has steadied, more and more clinicians and patients are adapting to a hybrid model of care. Data shows that between 13 March 2020 - 31 July 2022, more than 118 million telehealth services were delivered to 18 million patients in Australia.
In addition, over 100 million telehealth consultations were delivered by the MBS, and Medicare Items since the beginning of Covid. About 12% of those were video consultations. That is about 12 million video telehealth consultations and proudly, Coviu helped clinicians deliver 7.5 million of those consultations.
In honour of National Telehealth Awareness Month, we are here to debunk some common myths related to telehealth! Let's dig in!
Myth #1: Telehealth replaces the need for all in-person consultations
As a telehealth software platform, you would think here at Coviu we would be promoting telehealth as the only method of care, but that is just not the case. Telehealth is not always appropriate for all consultations and that is why we have always supported a hybrid model of care approach.


In some cases, telehealth is a complementary method of care to in-person consultations. It all depends on the clinical requirement of your patient and whether the appointment can be had over telehealth or requires face-to-face treatment and diagnosis. Telehealth services offer your patients more flexible and accessible service delivery when applicable.
Specifically, Coviu's virtual care engagement platform offers all the clinical tools you need in one place, therefore, making your telehealth consults with patients much more seamless. With features such as video and phone functionality, 50+ apps, remote patient monitoring capabilities and more telehealth services can be seamlessly and accurately delivered via Coviu.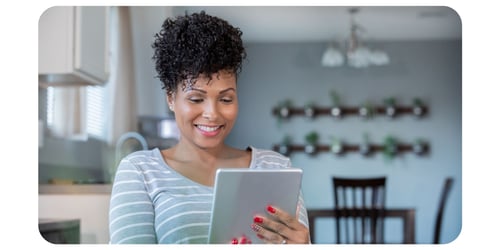 Myth #2: Telehealth means extra training for clinicians on how to use video and phone conferencing software


Whilst this is true, it's not as daunting as you think. Think of it as getting any new system whether it be learning to use a new device for your kitchen, downloading a new app or a new IOS Apple Update. It can seem daunting at first, but once you learn your way around it you're pretty much a pro! But just understanding how to get around telehealth software is not the only training required. It is around optimising your surrounding settings including lighting, camera angle, microphone etc to improve rapport and signal a safe environment to the client.

Luckily, there are so many free resources out there that can help with these things. Specifically, Coviu's extensive library of free telehealth resources, not to mention our great guide on technical tips and tricks to achieve telehealth success!

Myth #3: Telehealth is inferior to in-person consultations


As mentioned above, there will always be a place for in-person consultations but there is extensive clinical evidence that proves that when used appropriately telehealth consultations are equivalent to in-person consultations and in some cases, they are actually better. This includes:
Early intervention and diagnosis

Regular appointment availabilities plus easier access for the patient which leads to regular observation

Appointments can feel less rushed and more focused
Telehealth also gives clinicians and patients the option of their preferred method of care as well as determining what is really required. There are far too many appointments had where the appointment is conversational rather than requiring a physical examination which does not require travelling to and from appointments.
A telehealth appointment may also establish and determine that the patient does need to come in for an in-person consultation, but for those appointments where it is not necessary think of the time saved and the ease of access available to you to get the care needed.
Digital healthcare has also come a long way in just the last few years. Coviu's marketplace of over 50+ apps allows clinicians to access clinical tools such as Pearson Assessments as well as Remote Patient Monitoring Capabilities to provide accurate virtual care.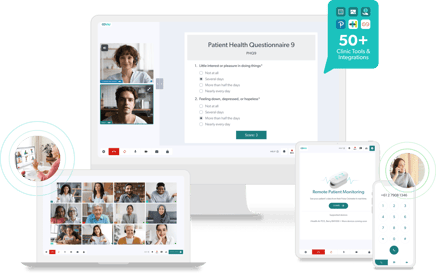 Myth #4: Older demographics are unable to access telehealth due to digital literacy
Studies have actually shown that the majority of Aussies are digitally connected in some way, with almost 91% of Australians owning a smartphone (ABS 2018; Deloitte 2019) and 73% of Aussies have used the internet to research a health issue, including the majority of older Australians (69% of those aged 65 and over). So, the narrative that it is a literacy problem is somewhat inaccurate. The issue lies more around access and affordability of digital services rather than the knowledge of how to utilise them. Including:

Having available, good quality internet connection, secure infrastructure, suitable hardware and sufficient data allowance.



Affordability and being able to cover the cost of access relative to overall costs of living.
There is what we call a digital divide in Australia. Those who live rurally may not have a secure internet connection due to unstable infrastructure and Australians with lower levels of income and education are less digitally included overall. There are also many people who can only access mobile phones and may not have a fixed internet connection or a personal computer and/or laptop, including those on lower incomes or people affected by homelessness.
The real problem to overcome is access to technology rather than understanding how to utilise it.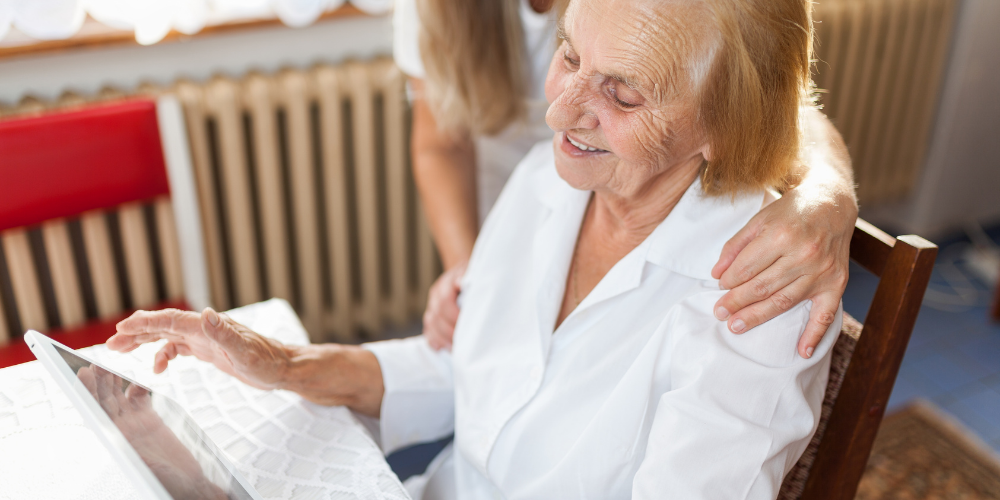 ---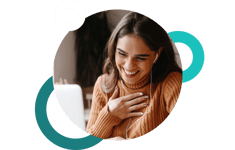 We encourage you to join us in celebrating National Telehealth Awareness Month 2022 by sharing your telehealth journey, your telehealth set up or any hot tips!
Make sure to tag us! Here is where you can find us: Facebook, Instagram, Twitter, and LinkedIn.


#Coviu #TAW22 #TelehealthIsHealth #TelehealthVirtualCare