Reflect, Respect, Respond | SPA 2023
Speech Pathology Australia's annual national conference, SPA 2023, held in Hobart, Tasmania from May 21 to May 24, embraced the themes of Reflect, Respect, Respond. The event, known for fostering innovation and knowledge sharing, featured informal conversations, presentations, and panel discussions, serving as an industry think tank. Here's what we learned...
Exhibiting with Coviu's long-term partner eLr
Coviu & eLr joined forces at Booths 11 & 12, cementing a long-standing partnership between the two healthtech companies. With over 15,000 speech language resources available via Coviu video consultations, eLr is a valuable tool for speech pathologists using telehealth. Both eLr and Coviu prioritise regular updates and improvements, with eLr releasing a new edition monthly and Coviu setting bi-weekly progress milestones. Additionally, eLr offers a unique product co-founded by a speech pathologist and software engineer, ensuring a comprehensive understanding of both technical and clinical aspects in the market.
Toni from eLr also presented on 'Targeting phonological recoding to support orthographic learning effectiveness of WordDriver delivered via telehealth', discussing her recently published research and highlighting the online program WordDriver, which she had developed to help patients with reading difficulties. In her phD studies, Toni delivered WordDriver through Coviu's platform. Speech pathologists can use the free program in Coviu's video calls via screen share and by accessing it here.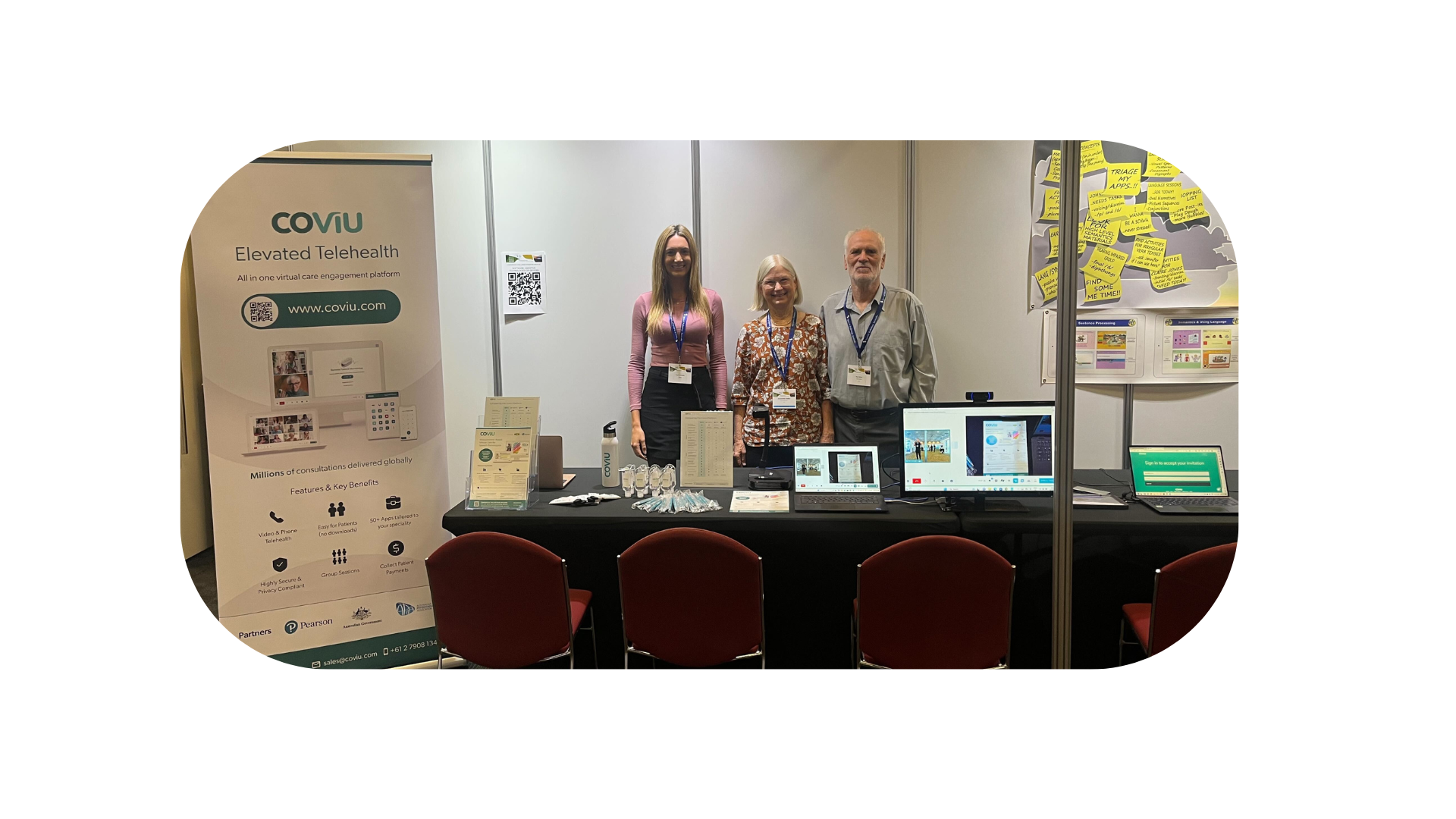 Important questions for the future of speech pathology delivery
Opened by the Premier of Tasmania, Jeremy Rockliff, and the now ex-SPA President Tim Kittel (members were introduced to the new National President, Kathryn McKinley on day four of the conference), SPA 2023 hosted a plethora of thought-provoking sessions on the future of speech pathology.
The four-day agenda included a First Nations Panel, and touched regularly on the themes of speech pathology delivery for autism, dementia, and aged care patients, as well as encompassed robust discussions on the future of virtual care.
Further questions included:
How best to deliver telehealth with assistive technologies and software?

How best to measure long-term treatment outcomes and record qualitative data such as notetaking in video consultations?

How best to train staff on telehealth and best practices?

How to treat indigenous patients recognising that many indigenous communities do not accept the idea of norms/standardisations?

How can we better develop culturally sensitive, unbiased measurements and stimuli?

How can dynamic assessments be best administered to improve individualised assessments, intervention plans, and overall treatment outcomes for patients? And how can the delivery of dynamic assessments be improved for culturally and linguistically diverse patients in particular?

What supplementary assessments and resources are there for speech pathologists? Emily Jackson's research findings presented on Day 2, found 22% of speech language pathologists used supplementary tools to deliver vocabulary assessments.

How can speech pathologists best treat stroke-affected clients and overcome barriers to healthcare access for aged care patients?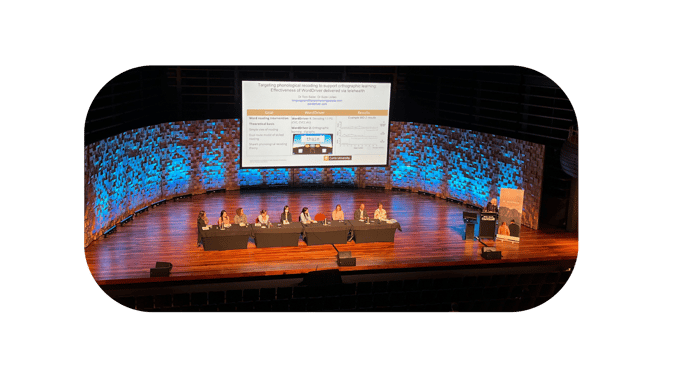 Coviu's software provides solutions to many questions raised at SPA2023
With almost 2000 speech pathologists currently using Coviu, the 'speechie' market has always been one of Coviu's main user demographics. A number of conference delegates were actually participants in one of Coviu's initial studies, which tested the integration of the CELF-5 Pearson test in calls. Here's a refresher of some of the key aspects of Coviu for 'speechies' that you definitely don't get with corporate software:
Coviu's features for practitioners are far ranging and designed to replicate a brick-and-mortar experience. Many customers asked about the differences between Coviu and corporate software. If you missed a copy of our flyer, have a look below at a comparison chart that showcases Coviu's superior functionality.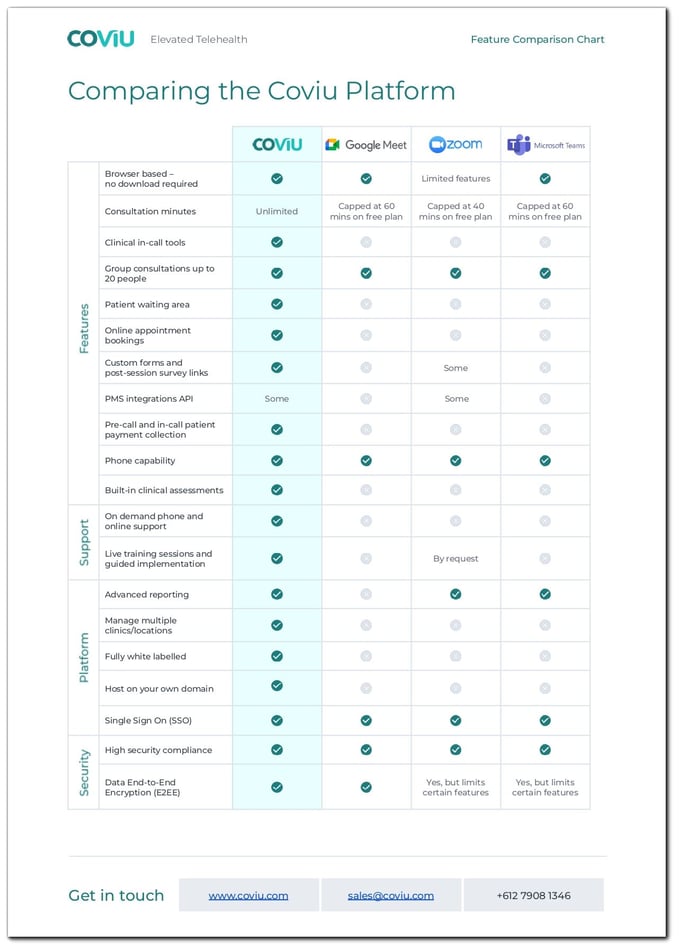 Hybrid care is the future of speech pathology delivery
Overall, it was clear from conference discussions, that hybrid care remains the best use of health delivery models for speech pathologists. Many practitioners echoed the same benefits and opportunities discussed in our recent Eat Speak Learn case study, which underlines best practice hybrid delivery for paediatric allied health services. To read more, clinicians can find the study here.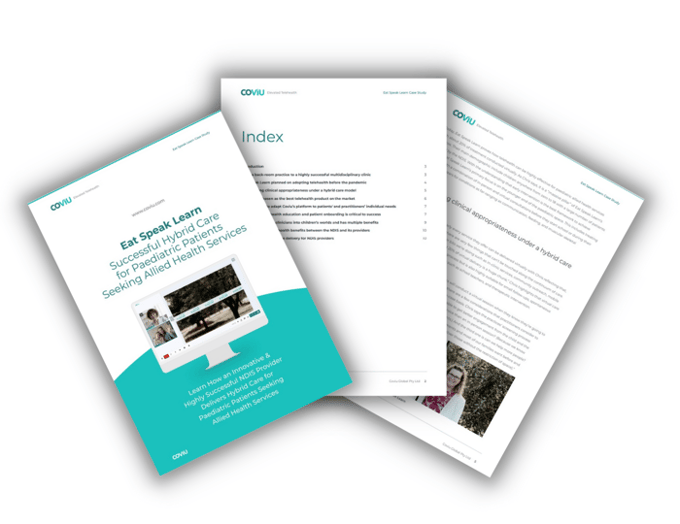 Thank you SPA!
Coviu wishes to thank the organisers of SPA 2023 for a terrific event, and our wonderful partners eLr who add huge value to Coviu's platform and to the speech pathologist community at large.
---
To learn more about Coviu, connect with one of our friendly customer success team members here.