July Wrap Up - Discover The Latest at Coviu!
Coviu
Jul 28, 2022 8:00:00 AM
In case you missed it...new features have arrived on Coviu! 🌟💻📱

The overall progress that we have seen in digital health over the last few years is immense and with Coviu achieving over 7 million consultations and MBS items becoming permanent, it really is a testament to how far telehealth has come. From our humble beginnings of 400 consultations a day, we now are proud to support over 10,000 daily consultations with over 90,000 clinicians using Coviu worldwide. Our team has worked hard to innovate and bring to fruition...
Coviu, Elevated Telehealth
A Virtual Care Engagement Platform
In addition to our core secure Video Conferencing Platform, our Apps Marketplace and our Remote Monitoring Capabilities, we are excited to introduce Phone Consultations and Group Telehealth Rooms, aimed at helping you improve clinical outcomes, capacity and workflow efficiencies.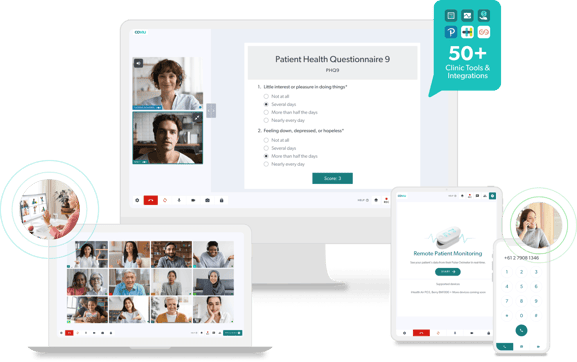 We hope you are as excited as we are and thank you for your on going support!
----------------------
LinkedIn Live
Coviu, Elevated Telehealth: A Virtual Care Engagement Platform

Thursday 18th August
12:30pm - 1pm AEST


To celebrate the launch of Coviu's new features we are excited to have Coviu's CEO and Co-Founder Dr Silvia Pfeiffer go live on LinkedIn to provide a showcase of Coviu's all-in-one virtual care engagement platform.
Register for this free, live event where Silvia will dive into:
An overview of Coviu's journey from video telehealth to an all-in-one virtual care engagement platform
Phone Consultation and Group Telehealth Rooms functionality and how they improve clinical outcomes, capacity and workflow efficiencies
Discuss different use cases relating to these new features to learn how they can work for you and your clients
Live Demo
Q&A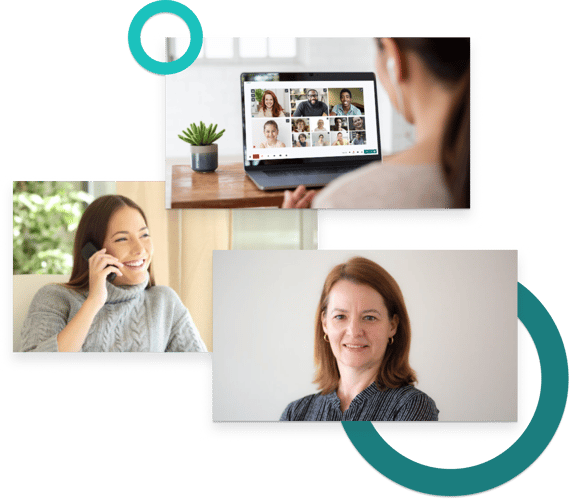 Can't make it? This event will be recorded and sent out to all registrants, so make sure you still register your interest to receive a copy.
----------------------
Coviu Product Updates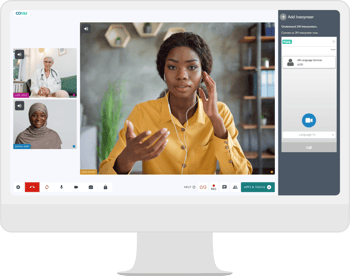 2M lingo™ by 2M Language Services
The 2M lingo™ embedded application provides seamless, in-app language interpretation for Coviu video calls. With access to a network of 10,000+ NAATI-certified and professional medical interpreters, you can address your language needs in seconds via on-demand remote video interpreting. It supports on-demand interpretation in 250+ languages including Aboriginal and Torres Strait Islander languages.
----------------------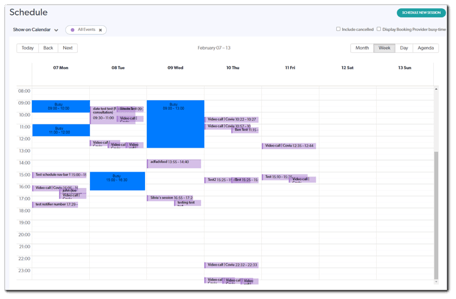 Microsoft Exchange and Scheduled Sessions 'Busy-Time'
From within the scheduled sessions calendar you can now view all of your clinician's Microsoft Exchange calendar events so you don't double book them. Download the Appointment Bookings and Scheduled Sessions Apps from our Apps Marketplace if you have not done so. These Apps are installed by default on Standard and Premium plans. Enterprise customers, please speak to your Coviu account representative about accessing this feature.


----------------------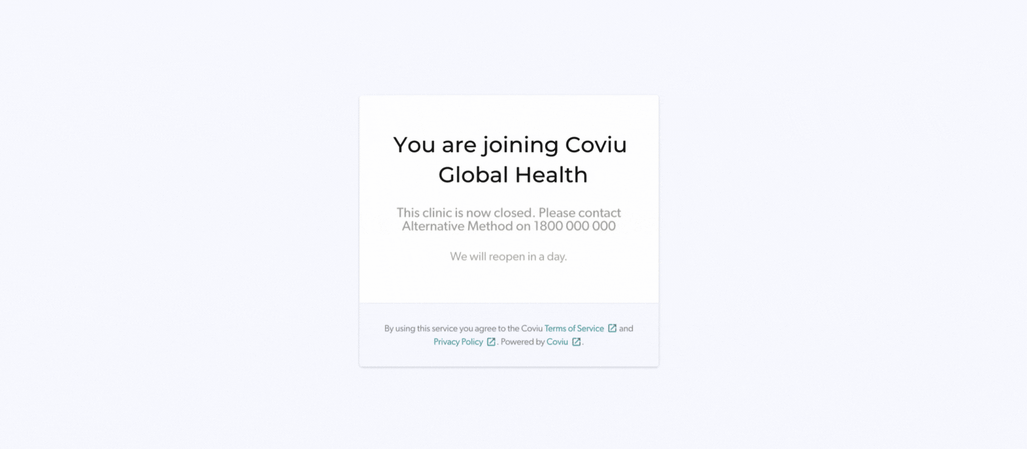 Customisable Clinic Closed Message for Waiting Area
Clinic administrators are now able to configure a customised message to be displayed when the clinic is closed, allowing patients to understand how to seek alternate assistance.
To customise your message, go to Configure in your Coviu Dashboard and in Waiting Area - General Configuration Settings there is a new option for Waiting Area Out of Hours Message. Patients will see this message when they access the Waiting Area outside the clinic's configured hours.
----------------------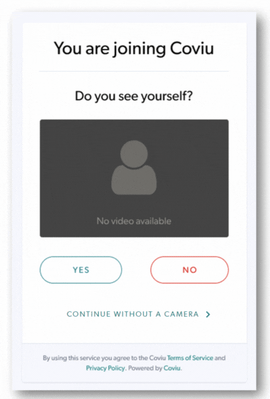 Coming Soon

Device Check Feature
Any person entering a Coviu call will get the opportunity to check their microphone, speaker and camera devices before entering the call. This will help alleviate issues where a participant has entered the call, but experiences audio or video issues. This scenario is most common where participants have multiple devices to choose from e.g. Bluetooth headphones or a second camera. Each device check stage will be a simple question to help determine if your device is working as it is meant too.
----------------------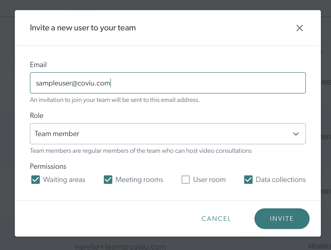 Data Collections Permissions
Enterprise account users are now able to limit who can access data collections in order to support principle of least privilege. When inviting users or updating permissions of existing users for a clinic, access to data collections can be granted or removed.
------------
All product updates can also be viewed here.
----------------------
Awards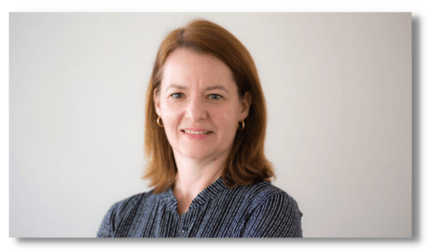 Coviu's CEO Dr Silvia Pfeiffer Recognised In The Australian Top List of 100 Innovators!
We are so excited to share that Coviu's very own Dr Silvia Pfeiffer has been recognised in The Australian's Annual List of Top 100 Innovators in the Medical & Healthcare category! Silvia's achievement is nothing short of amazing, with so much success in driving Australia's healthcare landscape forward and inspiring the nation to achieve continued success in digital health.



----------------------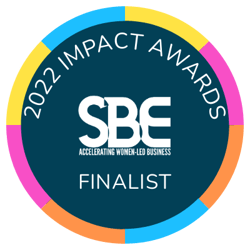 Silvia Pfeiffer Finalist in SBE Aus Impact Awards!


In addition, we are elated to announce that Silvia is a finalist in the SBE Australia 2022 Impact Awards Game Changer Category! The SBE Australia Impact Awards recognise and celebrate women's entrepreneurship in Australia! Congratulations to all the other amazing women finalists also!
----------------------
Coviu News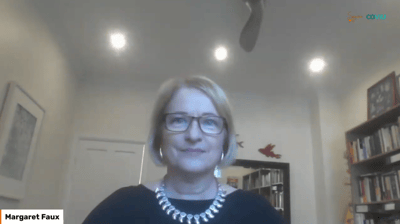 On-Demand LinkedIn Live
----------------------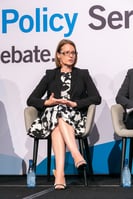 Upcoming Events
International Mental Health Conference: Gold Coast, 5th - 7th Sept

Focus 2022 - Physiotherapy Conference: Melbourne 30th Sept - 2nd Oct
----------------------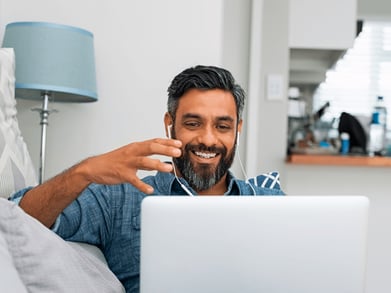 Coviu In The Press - July
Pulse+IT
Medical Republic
The Australian
The Australian Business Review
See you on Coviu!