January Wrap Up - Discover The Latest at Coviu!
Coviu
Jan 31, 2023 7:00:00 AM
Things have already kicked off with a bang this year, with lots to dive into this month from webinars, product updates and lots of other exciting Coviu news.
---
Free Webinars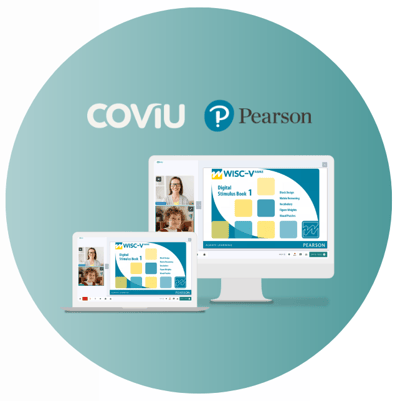 Benefits & Challenges of Remote Cognitive Assessments
Presented by Coviu & Pearson Clinical
Join Us: Wednesday 22nd February
12:30pm - 1:30pm AEDT
Register for this free webinar where:
Valorie O'Keefe, Consultant Psychologist at Pearson and Dr Annie Banbury Clinical, Research Lead at Coviu will explore the benefits and key challenges of remote cognitive assessments as well as what's to come in the future.



Coviu's Telehealth Expert, Peter Simpson-Young will dive into the cognitive Pearson assessments available on Coviu and how to efficiently and effectively use them.



There will also be time for a live Q&A session.
----------------------
From Local to National: Grow Your Practice With Telehealth & Online Courses
Presented by Coviu & Market Savvy
Join Us: Tuesday 2nd May
7pm - 8pm AEST
Join us for this free practical training webinar! Coviu's CEO Dr Silvia Pfeiffer joins Megan Walker, Director of Market Savvy to discuss:


How to incorporate telehealth into your product offering to support a broader range of clients including the latest apps to enhance your telehealth consultations.



How to offer group consultations to support training sessions, team care arrangements, group therapy sessions and more.



The opportunities created by online courses to help more people and increase your revenue at scale and how to package telehealth with an online course as a cost-effective offering.



How to grow your practice and become known for your expertise (beyond your local area) through digital healthcare delivery.



There will also be time for a live Q&A session.


----------------------
New Year, New Features
Coviu is excited to announce some exciting newly developed features!


📄 Customisable Forms: Allowing clinicians to create and use their own custom forms in-call to be completed by participants! The Customisable Forms App allows you to capture patient outcomes and track and report on patient progress. Create custom fields to set up your forms which can be used for your consultation and downloaded as a PDF once complete.



📲 SMS Features: You now can access SMS Appointment Reminders for hosts and guests for Scheduled Sessions and Customer Connect bookings. In addition, an SMS allocation has been set to cover SMS capabilities within your Coviu plan with an exciting SMS Usage Tracker to go along with it!



📞 Phone Telehealth: Use Coviu as a single platform for both video and phone consultations making clinic management easier for your practice. Reap the benefits including, no need for personal phone use, manage a call centre where multiple operators can respond to incoming calls using the same line and reach patients who don't have access to or are resistant to using video telehealth.
----------------------
Product Updates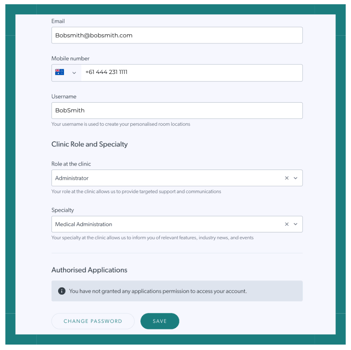 User Profile Completion Tracker
Now, users can complete their user profile to enhance their Coviu experience. Coviu Essentials, Standard and Premium plan users will see a tracker that indicates how complete your profile is which takes into account providing a photo, mobile number, role and speciality information.
Users with access to multiple clinics are now also able to set the role and speciality information per clinic, separate from their user profile. The role and speciality information is used to provide relevant Coviu support and communications.
----------------------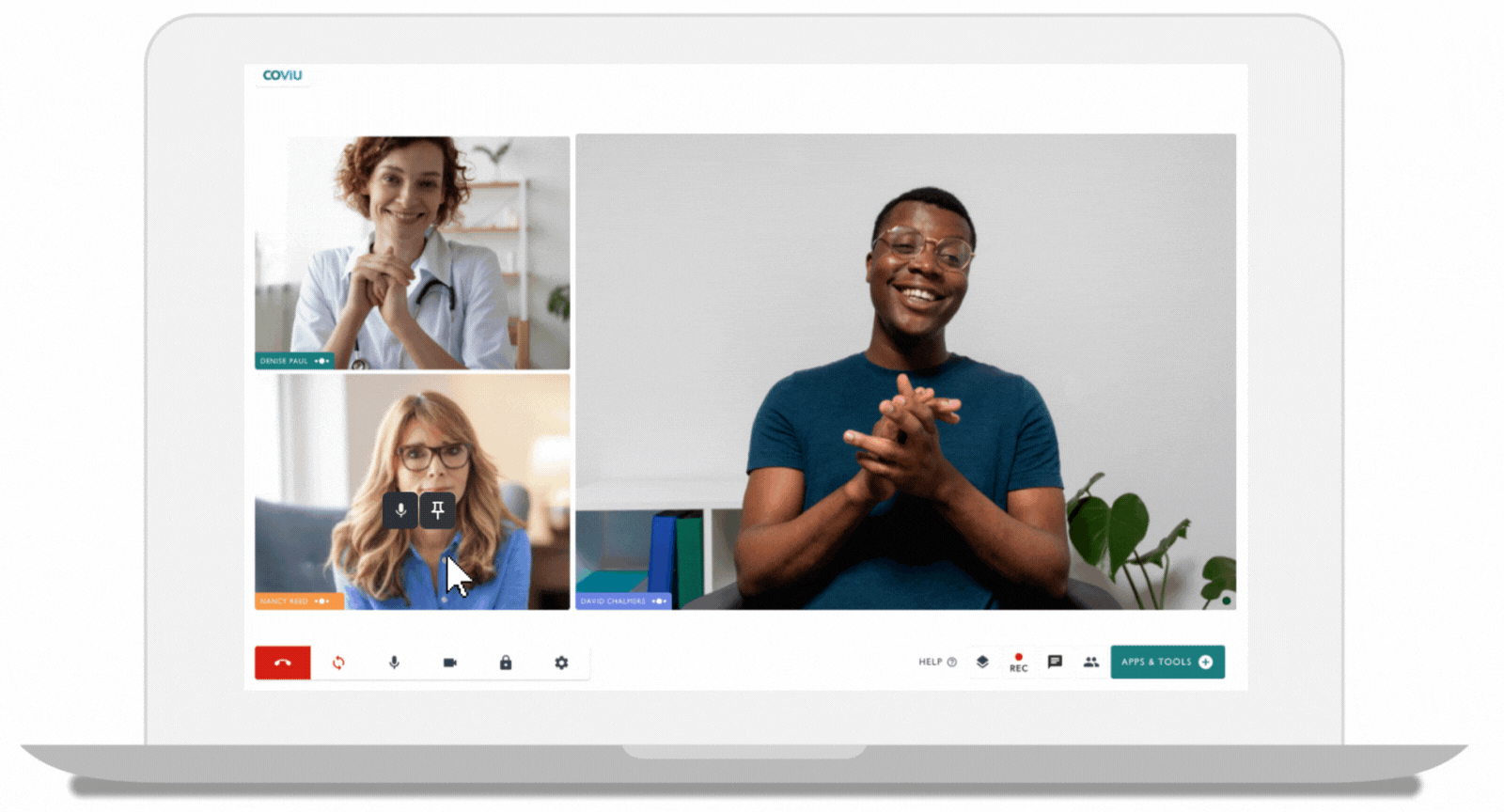 In-Call Mute Function
Call hosts now have the ability to mute participants during a call. This will allow hosts to manage speaking contributions in a call, particularly when it comes to group call scenarios. Whilst the call host will be able to mute any participant in a call, only the participants can unmute themselves due to privacy regulations.



----------------------

iOS Notice

🔔 A friendly reminder to please make sure your iOS device's (iPhone/iPad etc) operating system is up to date before joining your Coviu call to receive the best audio and visual experience. For more information on how to do this click here.


------

All product updates can also be viewed here.

----------------------
Coviu News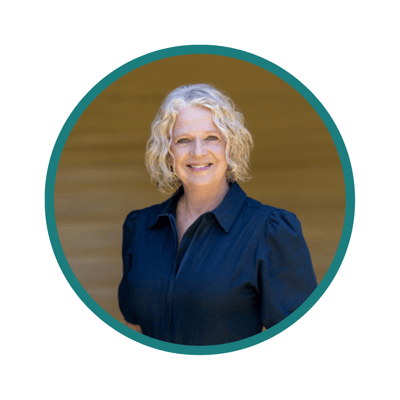 Coviu Welcomes its Newest Director Jennifer Aiken

Coviu is delighted to welcome Jennifer Aiken as Non-Executive Director. Jennifer is a rare gem in the industry and a huge asset to Coviu. A physiotherapist by profession, Jennifer has owned and operated her own clinic since age 22. Jennifer has been on a number of advisory boards in allied health and has spent extensive time in the government space on committees. Currently, she is also a commercialisation facilitator for government grants approving funding for new entrepreneurs and was recently the Chair of the Board for the Australian Physiotherapy Association.

It is Jennifer's honesty, commercial aptitude and pragmatism, that set her apart. Welcome Jennifer, we are thrilled to have you.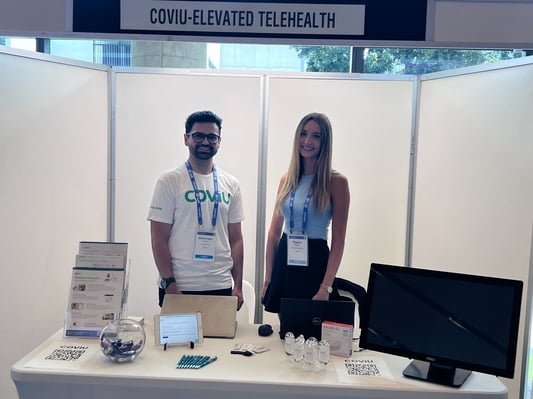 Upcoming Events


----------------------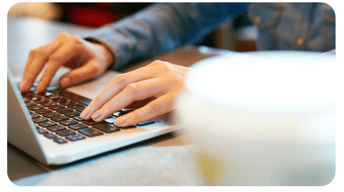 In The Press


----------------------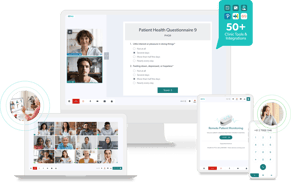 With elevated features and time-saving tools, we're confident you'll love using Coviu. Start a 2-week free trial and start running consultations within minutes! No credit card required.