Integrating Coviu Into Existing Practice Workflows
Coviu
Apr 4, 2022 8:00:00 AM
Getting anything done usually involves a sequence of tasks that move a job from being undone or partially done to completely done. Whenever information passes from one person or IT system to another, you're looking at a workflow.
---
In healthcare, workflow may describe the different tasks involved in booking a patient, providing treatment, taking payment and rebooking if necessary. Your practice's workflow may depend entirely on you if you're a very small practice. For most healthcare businesses, though, it involves both the clinical and admin teams at different times.
Bottlenecks in your workflow slow down business and cause frustration for both staff and patients. In busy practices, workflows need to be as easy as possible. You don't have time to hop in and out of many different programs. Instead, you need an integrated workflow that enables work to progress smoothly from one stage to the next until it is completed.
That's a very important consideration when it comes to choosing a telehealth platform.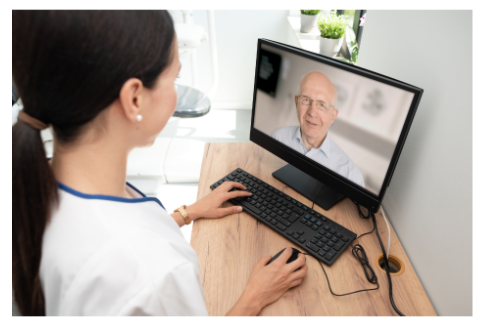 -----------


Integrating Coviu into existing practice workflows


Your practice's workflow will include many different elements involved in booking and assessing a patient, providing treatment (including prescribing medication), taking payment and submitting claims to Medicare or health insurance funds.
Coviu came into existence in 2018 because there was a clear need for a video platform designed for telehealth. Coviu meets the strict security and privacy requirements unique to telehealth provision. It also allows you to record patient consent, make appointments, take payments and complete many other routine tasks – you can achieve it all within the platform.
Coviu integrates with some of the programs you may already be using for these purposes, such as HealthEngine or MyHealth1st Marketplace for bookings.
With Coviu, you can provide a range of assessments, prescribe medication and manage billing, including Medicare and insurance, all within the platform.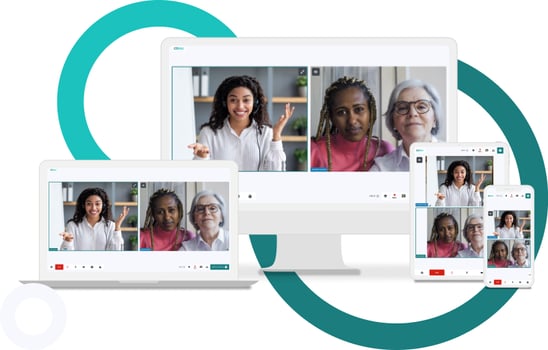 -----------


How Coviu works with your practice management software

We know that changing practice management software can be a big upheaval for your practice – that's why we don't ask you to do it.
Coviu integrates with many practice management software programs including:
MediRecords

Clinic to Cloud

Nookal

Halaxy

Acuity Scheduling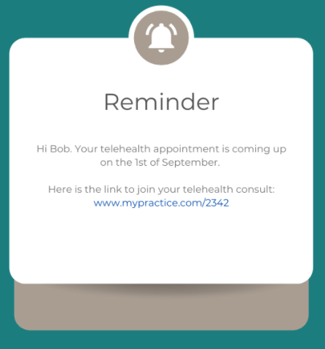 -----------


Hybrid care vs completely virtual


Some practices have chosen to go completely virtual, relying on video telehealth for every appointment. That can work well, enabling you to access a wider pool of patients and saving you the expensive overheads involved in maintaining physical premises.
Most practitioners, though, prefer a hybrid model of telehealth, using it to complement in-person services by offering more flexible and accessible service delivery. Practitioners triage clients during the first interaction and determine whether in-person or telehealth services (or a combination of both) is most appropriate for that client.
Whether you've gone completely virtual or are providing hybrid telehealth, Coviu meets your need for a secure, reliable, easy-to-use platform. Your patients don't need to download, sign up, or log in. They just click a link.


-----------


Permanent MBS item numbers
MBS item numbers for telehealth were a temporary pandemic measure that was extended again and again until the government announced, in December 2021, that telehealth would become a permanent feature of Medicare with $106 million provided over 4 years to support its implementation.
This means greater flexibility in healthcare delivery that will benefit both patients and professionals who prefer to consult online for either some or part of their journey together.

It also means patients are likely to preference practices that offer telehealth – 72% think telehealth is comparable to an in-person visit and 44% would switch doctors to find a GP who offered telehealth.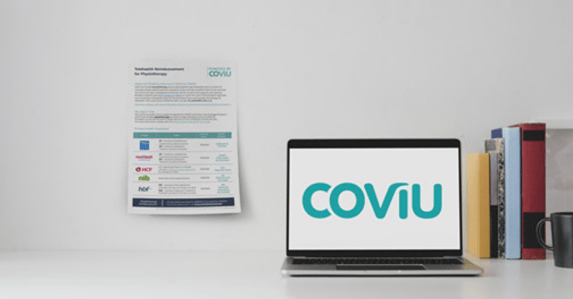 -----------


Increased funding for telepsychology
The stresses of the last few years have created a large demand for psychology services.
The additional MBS subsidised mental health support which has been available through the COVID-19 pandemic to psychiatrists, psychologists and GPs has been extended to December 2022 and more funding has been given to the Better Access initiative.
Telepsychology enables psychologists to see patients from further afield, to continue treating patients who may not be well enough to travel and to protect their own income.

Coviu is endorsed by Associations including, the Australian Psychological Society (APS), Australian Association of Psychologists INC (AAPI) and Allied Health Professions Australia (AHPA). It includes many powerful clinical tools tailored to mental health care.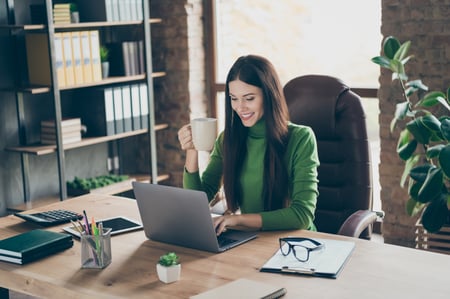 -----------


How to get started with Coviu


If you're interested in Coviu, we offer a 2 week free trial so you can 'try before you buy'.
If you try it and love it, then it's very simple to set up Coviu in your practice (and we provide full support). You simply sign up and add any other clinicians to your account. You can be up and running with systems that mirror how you currently run your clinic – all within minutes. That means no wasted time and no disruption to your routine.
Remember, Coviu features many functions that integrate with your existing workflows. With Coviu, you can:
Use secure payment functionalities (including Medicare and DVA rebates)

Schedule appointments

Simultaneously watch videos, play interactive games, and share resources

Use an interactive whiteboard function

Use Pearson clinical assessments for allied health

Take walk-ins with live waiting area

Send scripts directly to your patients' pharmacy

Screen-share helpful resources and documents during the call

Coordinate multiple support people with group calls.
And, if you need help with anything, you can access our incredible local support team available 9am - 5pm (AEST).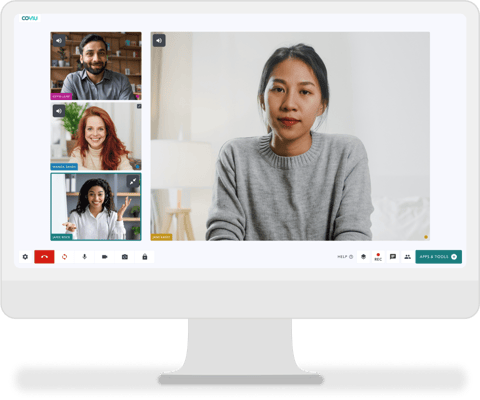 ---
Start a Coviu 2-week free trial and start running consultations within just minutes! To learn more about Coviu, book a call with one of our friendly team members here.