Coviu x Department of Health Webinar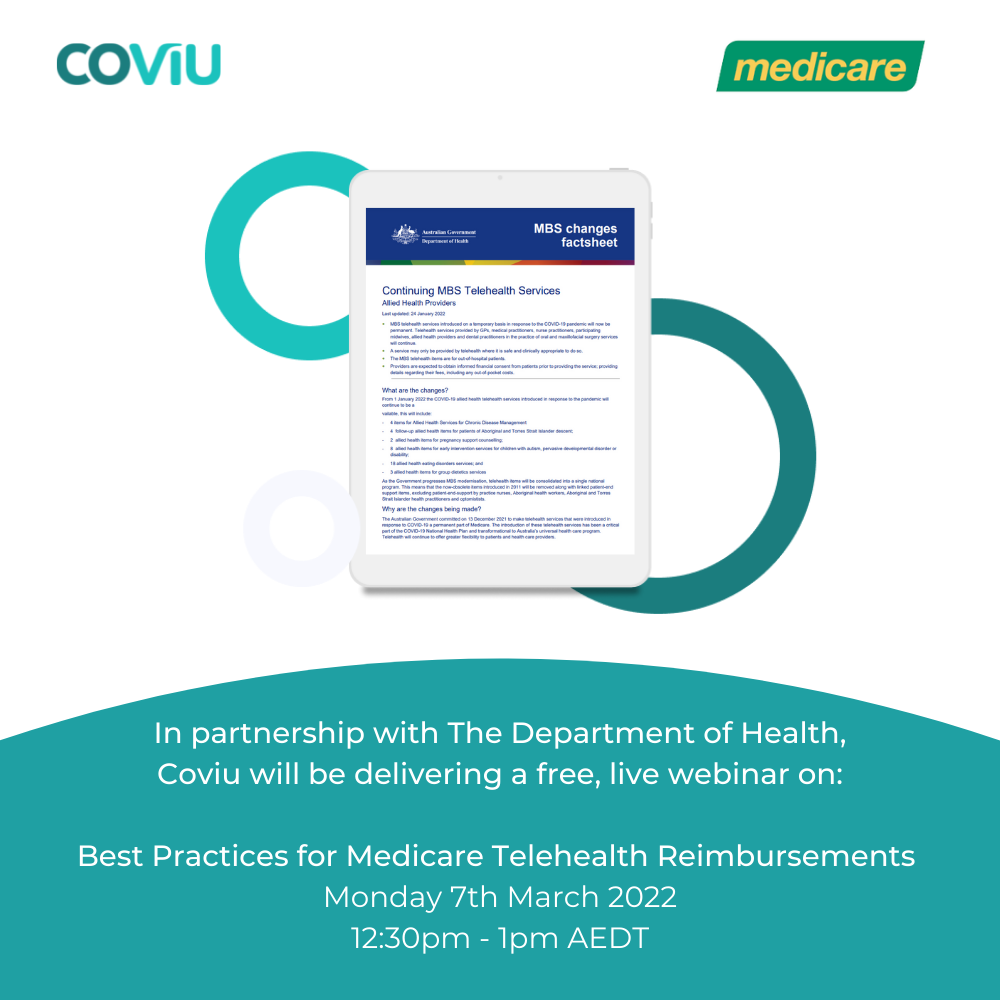 Coviu Reimbursement Series
Part 2: Best Practices for Medicare Telehealth Reimbursements
Monday, 7th March, 12:30pm - 1pm AEDT


With telehealth now a permanent fixture of Medicare, there are many lingering questions around access and compliance...so we went straight to the source. We are excited to be partnering with the Department of Health to deliver a free, live webinar!

We are lucky enough to have Louise Riley from the Medicare Review Unit join us to chat about integrity and compliance when delivering telehealth. The webinar will also feature a Q&A session - your one chance to speak directly to Medicare and ask your questions.
This webinar is the second webinar in our reimbursement webinar series. To register for Part 1 of the series with Synapse Medical x Coviu webinar click here.
Can't make it to the webinar?
This webinar will be recorded and will be sent out to all registrants, so make sure you still register your interest to receive a copy!
---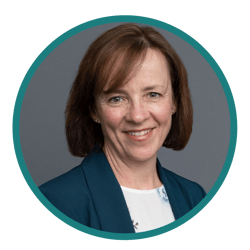 Louise Riley is the Assistant Secretary of the Medicare Reviews Unit of the Australian Government Department of Health. Louise has over 20 years' experience working for the Australian Government on a wide range of complex health policy issues and programs, including population health, aged care, mental health, primary care and health financing, and on a number of cross portfolio issues including the NDIS. Currently, she is leading teams responsible for MBS policy on telehealth, general practice, primary care and some specialist services, including the implementation of MBS Review Taskforce recommendations. She is also responsible for the establishment of an MBS continuous review. Louise has a Master of Public Health from the University of Queensland and a Batchelor of Arts (Hons) from the Australian National University.