New Tech Lets GPs Prescribe & Fulfill Scripts in Seconds
One of the greatest technologies kick-started by the pandemic has been digital scripts. Prior to COVID-19, paper-based scripts made prescribing and fulfilling medications notoriously inefficient, whilst digital scripts promised a future where patients could receive medications within a few hours of seeing their GP.
Then during the pandemic, legislative changes made it possible for GPs to fax or email images of scripts to the pharmacy, which accelerated the development of digital scripts across the industry. Much of this development has been focused on future roll out of ePrescriptions (the Federal Government's standardised framework for digital scripts) but others are racing to offer a solution for digital scripts whilst ePrescriptions are still being rolled out.
Leading the charge is Chemist2U, a Sydney-based subsidiary of Tonic Media Network (founded by Dr Norman Swan and Dr Matthew Cullen). Chemist2U partners with local community pharmacies all over Australia to provide a rapid prescription fulfillment and in most cases can offer same day delivery. Tonic Media Network operate TVs, brochure boards and digital content panels in Australian GP waiting rooms reaching around 16 million patient appointments each month.
Given the incredible impact of digital scripts, Coviu is excited to partner with Chemist2U and release the Script Concierge addon in Coviu. Script Concierge allows GPs to generate scripts in under 30 seconds within Coviu using Chemist2U's network of over 100 local community pharmacies. You simply input some details about your patient, upload the script, and the patient completes the rest via SMS.
The addon is completely free and your practice pays nothing for the scripts.
This simple and efficient process is a radical transformation in how medications are delivered and we're thrilled to partner with Chemist2U on this innovation in healthcare!
CLICK HERE
to install Script Concierge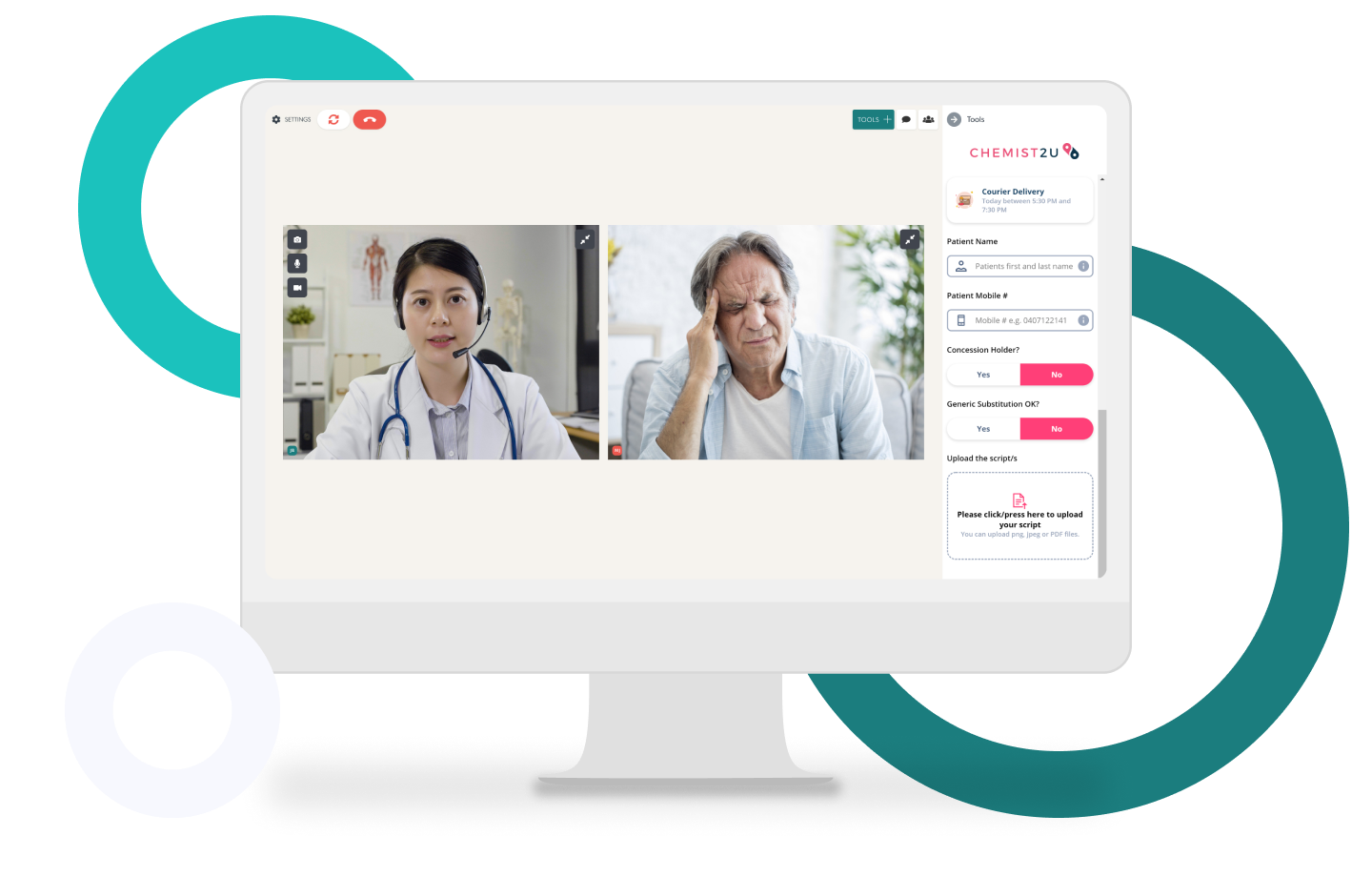 If you don't yet have a Coviu account, you can try this add-on and more for free on your Coviu trial.