Accessing Language Services for Healthcare - SBS Reports
Coviu
Feb 23, 2022 8:00:00 AM
With the mental health impact of the COVID-19 pandemic being felt across Australia, those supporting migrants with limited English skills say speaking their native language plays a key role however, gaps still remain. SBS chats to Safaa Hakim, clinical counsellor in Melbourne and Dr Silvia Pfeiffer, CEO of Coviu about access to language services in healthcare.
---
Read the full article by SBS here.
Watch the video here.
Source: SBS News / Sandra Fulloon, 19th February 2022.
----------------------

This year, telehealth accounted for 30 per cent of all medical consultations and demand for interpreter services has also surged. A range of mental health platforms now offer interpreters, but getting people with limited technical skills to be able to access them can be a challenge.
Dr Silvia Pfeiffer knows first-hand how important it is to get medical information in your own language. "When I migrated from Germany, my English was actually alright. But I still felt compelled, particularly as the mother of a small child, to find a doctor who spoke German, so that I could actually talk about the issues that I was facing," she says.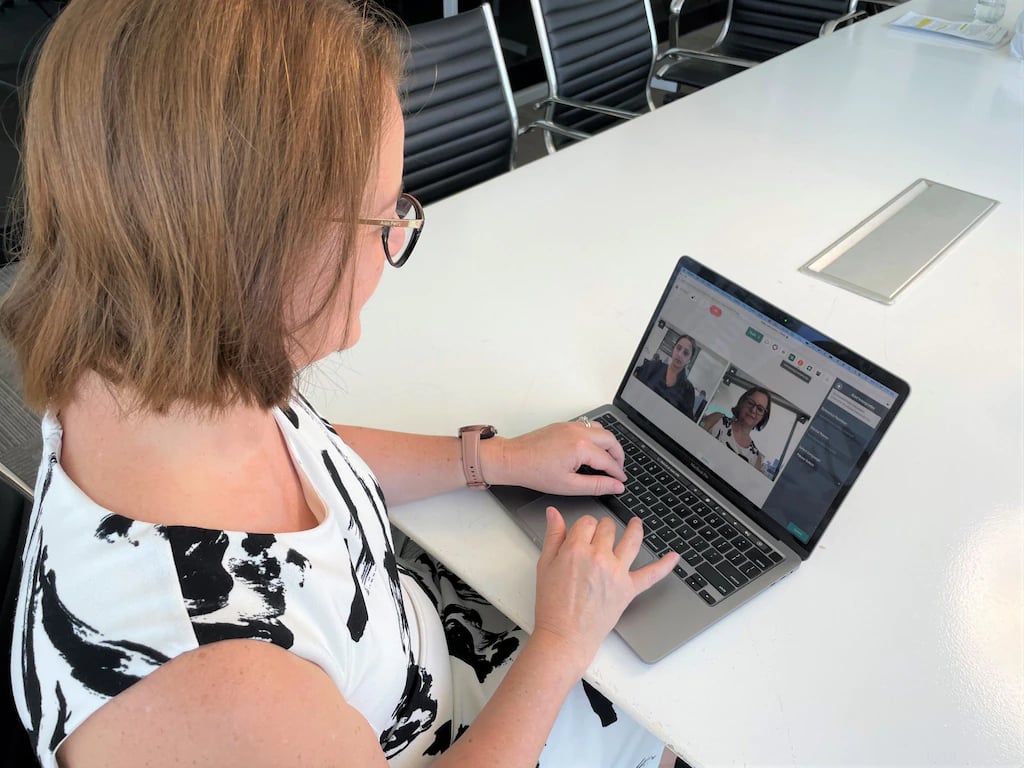 Dr Pfeiffer demonstrates the interpreter service at her Sydney office. Source: SBS News / Sandra Fulloon
----------------------
A trial of Coviu and its interpreter service is currently underway in the emergency department of a major Melbourne hospital, supporting people from non-English speaking backgrounds as they are triaged.


"They can call in an interpreter through our application which helps the medical teams to assess a patient, and that's just unheard of, it is something completely new," Dr Pfeiffer says.


Coviu also provides on-demand access to NAATI-qualified video interpreters in under 3 minutes via the Ezispeakhealth App. With over 50 languages available, this integration enables you to instantly connect with any client and increases the accessibility of your service.
Read the full article by SBS here.
---

Start a 2-week free trial and start running consultations within just minutes! To learn more about Coviu's plans, book a call with one of our friendly team members here.