Coviu Grew More Than 6000% - The Australian
Coviu
Jul 27, 2022 5:00:00 PM
'Telehealth start-up Coviu grew more than 6000pc during Covid, now expanding to the US'. Feature Article in The Australian.
---

In the last two years, Coviu's offering has grown from video telehealth to include an apps marketplace, remote patient monitoring and a new unified platform for synchronous video and phone consultations, including group consultations. Check out our new features here.


"At the start of Covid-19 we experienced the type of adoption in weeks that would have taken years in normal times," Dr Pfeiffer said. "At the height of lockdowns we did 25,000 consultations a day, and since January this year, things have become a bit more predictable. The government has made Medicare telehealth items permanent, which has been a really important development, and a lot of large organisations are realising they have to embrace telehealth and offer it as an
option."

"Telehealth has now become part of the general framework of what we expect in healthcare.", Dr Silvia Pfeiffer.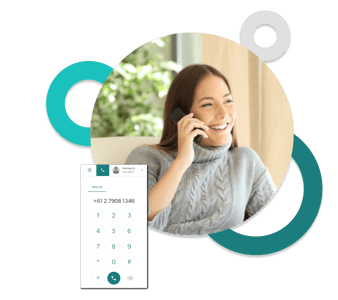 Syndications

---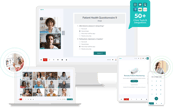 Start a 2-week free trial and start running consultations within just minutes! To learn more about Coviu book a call with one of our friendly team members here.