Ezispeak: Coviu partners with language services provider
Coviu
Apr 6, 2022 12:39:00 PM
Coviu continues to partner with language services provider Ezispeak Health to provide on-demand access to language support via video telehealth.
---

Available in over 300 languages, the integrated Coviu and Ezispeak service, instantly connects patients with their GPs and a National Accreditation Authority for Translators and Interpreters-certified translator.
Ezispeak Health is the only language solution made exclusively for the healthcare sector. With over 3,000 interpreters, Ezispeak also caters to other industries, including the government, telecommunications, and utilities.
In Ezispeak's case study with the Alfred Hospital, staff reported having quicker access to language support that takes between two to three minutes without the need to pre-book. Both staff and patients found the service easy to use, describing it as a "better or equal option" than telephone interpreting.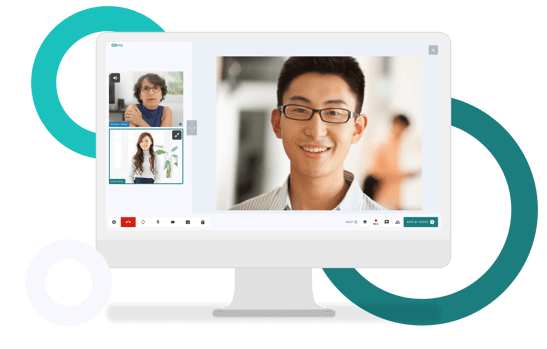 Australia is a multiculturally diverse nation with around seven million people coming from culturally and linguistically diverse (CALD) backgrounds, including migrants and those of indigenous descent.


Given this reality, it is impractical to have a one language fits all approach to healthcare delivery. There is an increased risk of CALD people misunderstanding their diagnoses due to the language barrier, which could result in hospital readmission or worsening health conditions.


"We underestimate the importance of understanding and being understood in a medical setting. The healthcare system is known for being complex at the best of times – and that is when language isn't a barrier," said Coviu CEO and Co-Founder Dr Silvia Pfeiffer.


"Through on-demand video interpreting, the patients from a CALD background can better communicate with staff, receive more equitable medical care and allow them to be truly heard in the process," Dr Pfeiffer said.


See How Ezispeak Works via Coviu.
Read the Pulse+ IT Press Release
Article Syndications:
NewsNero, UNewBalance, News5H, Slice Mag, Aron Health, News Tray, Fyne Fettle, CIMA10, Yours Bulletin, Blues Soul Funk, Daily Newsly, Borisov News
---
About Coviu
Coviu is Australia's most trusted video telehealth solution, powering secure and feature-rich video consultations. In 2020, 60,000+ Coviu users offered over 3 million healthcare video consultations across the country. To date, Coviu has delivered over 6.5 million healthcare video consultations to 90,000+ users, partly via the Healthdirect video call platform which is a Coviu customer.


Coviu aims to improve healthcare accessibility for all, and allow both patients and providers to discover the benefits of video consultations such as cost and time savings, reduced no-shows, improved patient satisfaction and greater flexibility.


About Ezispeak
Ezispeak is Australia's fastest-growing language services provider, and has clients across Healthcare, Government, Telecommunications, Utilities and more, in Australia and New Zealand. Ezispeak is a privately owned company with over 3,000 interpreters covering over 300 languages.