Pearson & Coviu Webinar On-Demand
Did you catch Coviu and Pearson Clinical's Webinar on 'Benefits and Challenges of Remote Cognitive Assessments'?
If you missed the live event, or would simply like to rewatch it, you can view the full video recording and slides here.
---
Remote administration of cognitive assessments has rapidly increased over the last few years, with health professionals recreating their in-person processes online.
Coviu conducted a number of customer interviews to understand the key benefits and challenges for providers and clients administering Pearson assessments via Coviu's telehealth platform. As we battle shortages of health professionals, telehealth assessments like Pearson, offer a solution to a strained healthcare system in Australia and abroad.

In this webinar, learn about:

Click below to watch!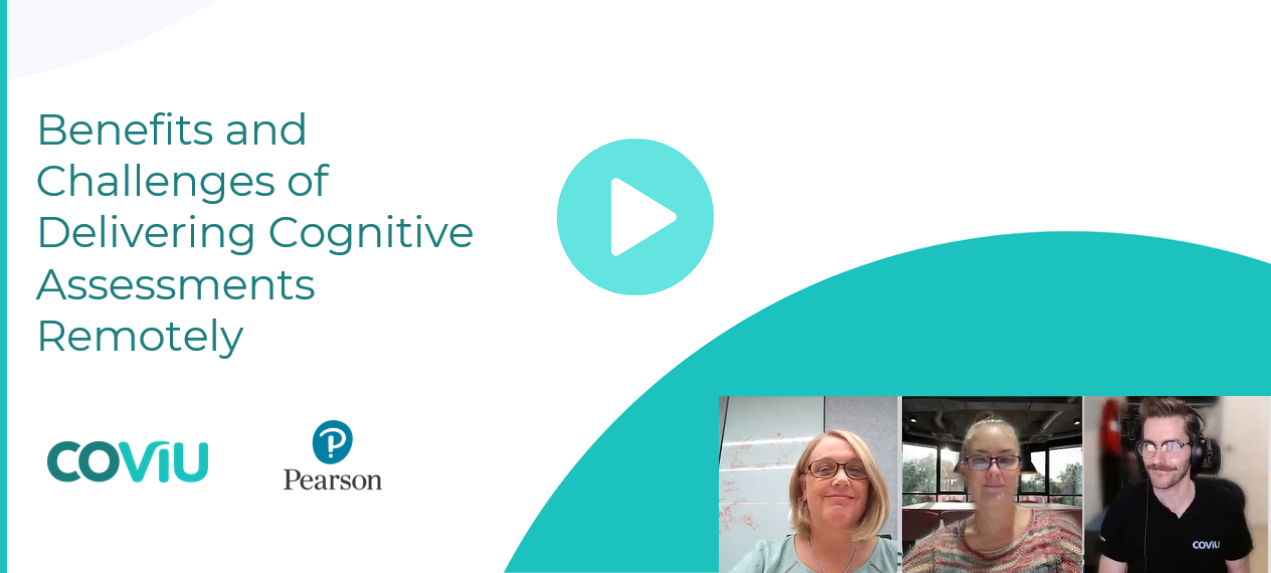 --------------------
🌐 Connect With the Presenters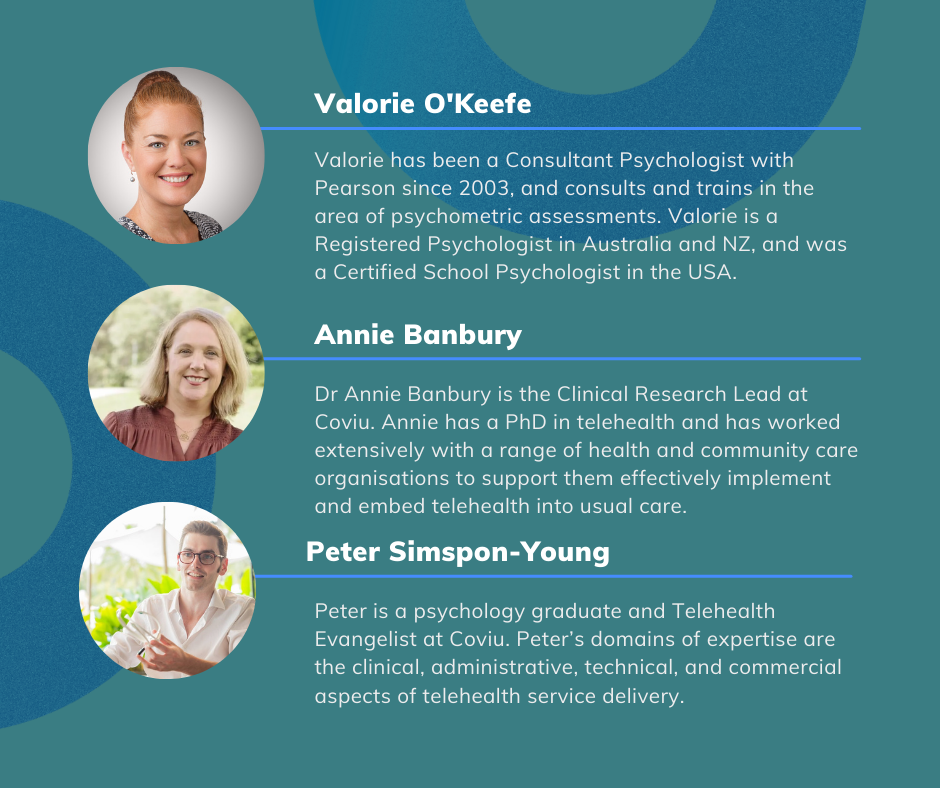 ---
Helpful Links
Thank you to our incredible expert presenters who shared their knowledge with us! For more helpful links and resources, see here:


--------------------




On-Demand Webinars



View our library of

free

, on-demand webinars including the following Pearson & Coviu webinars:


---

About Coviu and Pearson Clinical


Pearson Clinical is a multinational publishing and education company and the global leader in clinical assessments. Coviu, Australia's leading telehealth platform partnered with Pearson Clinical in 2015, to create a seamless integration of the two products, to enable allied health professionals to administer Pearson assessments remotely via Coviu.
Coviu's platform was created specifically for healthcare needs with security and privacy features built into the platform, making it a platform of choice for healthcare professionals in Australia and abroad. Currently, there are 14 Pearson assessments available on Coviu with new assessments being added regularly, including WISC-V, WAIS-IV, CELF-5 A&NZ, CELF P-3 A&NZ, KBIT-2, RBANS® Update, and others. Between 2015 and 2020, a rigorous process was implemented to conduct research into the remote delivery of Pearson assessments over telehealth, followed by extensive usability testing. The process ensured that the remote administration of the assessments closely mimics that of the in-person experience, without compromising the validity and reliability of the results.



---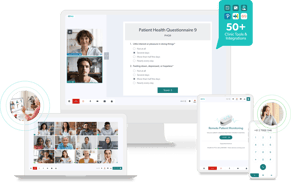 Yet to try Coviu? Start a Coviu 2-week free trial and start running consultations within just minutes!
To learn more, book a call with one of our friendly team members here.