Virtual Care for Elderly in the Community with Blue Care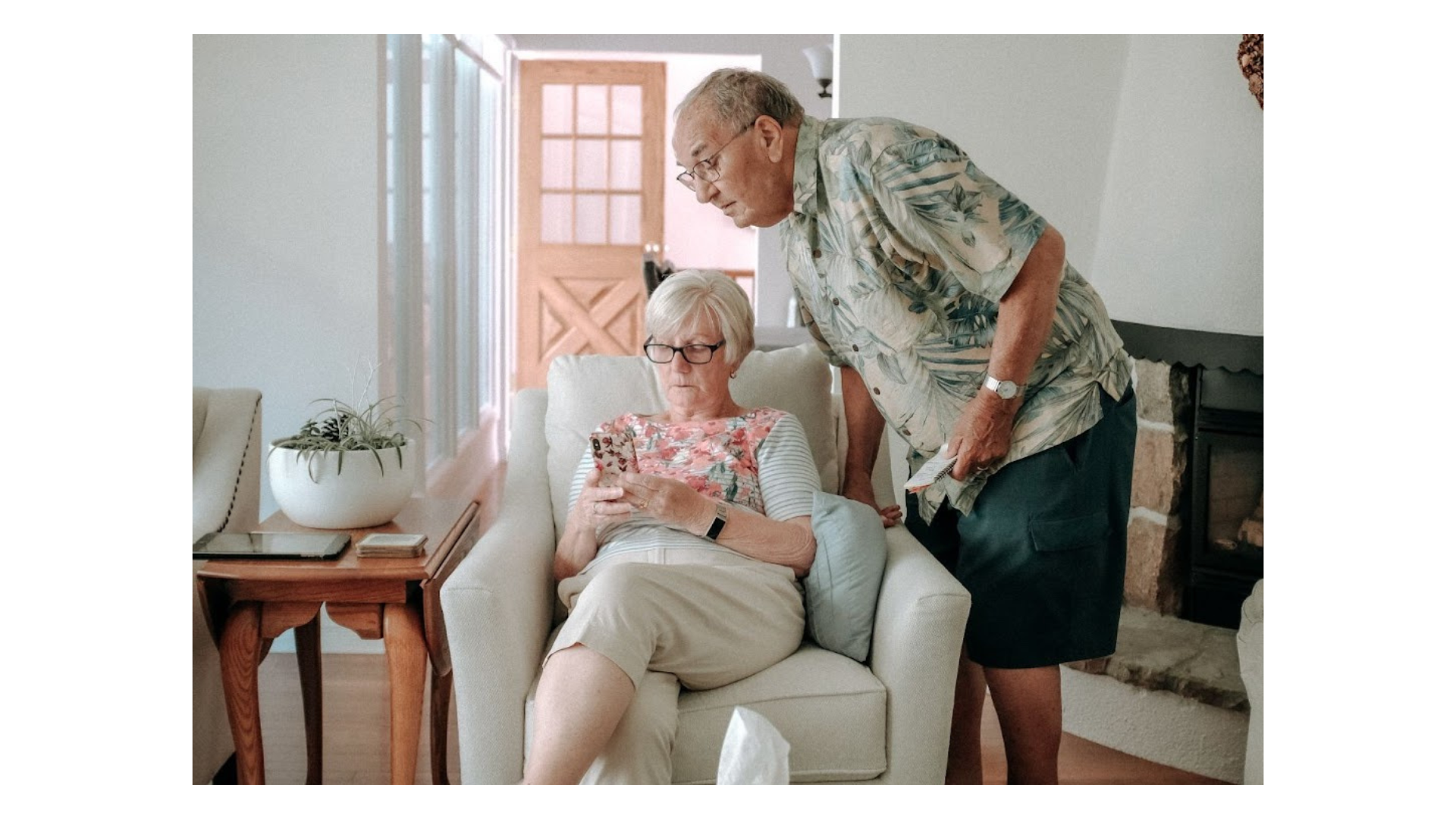 Coviu interviews Blue Care's Nicole Bennett to understand how Blue Care is using a mixture of in-person and virtual consultations to effectively treat elderly patients in their homes.
---
Nicole, tell us a bit about your background and what led you to Blue Care.
Blue Care has always had a leading reputation in aged care and having worked for the organisation for nearly 21 years it is something that I value and continue to be a part of. As an industry leader, Blue Care is always providing clients with opportunities for excellent healthcare and the telehealth platform is no different. Our adoption of virtual care is something I am personally proud to be involved with.
When did Blue Care embrace telehealth?
Virtual care is only a new concept for the organisation having commenced in October 2022.
How does virtual care operate in the aged care context? At what stages along the care continuum do you find it most effective?
The platform was implemented as an efficient and cost-effective means for delivering and accessing quality healthcare services and outcomes for clients. Virtual care has a unique place in the organisation and is effective at all stages of the care continuum. The client is able to have one-on-one health care advice from the comfort of their own home, enjoy reduced wait times and have access to multiple health professionals. Follow-up care, health monitoring and reviews particularly lend themselves to being absorbed virtually.
How does Blue Care support the use of virtual care in both helping clients' physical set-up and facilitating calls?
The platform has proven to be quite easy for clients to access, without sign-ups or requiring them to download apps on devices. Clients are given the choice as to whether to accept services virtually and the need for appropriate equipment to ensure a hassle-free virtual experience is communicated. Staff evaluate clients' suitability and walk through the steps for accessing the platform, as well as troubleshoot connectivity issues whether it be for the first time or for a follow-up appointment. Staff do this in person or on the phone and assist the family or support members of the clients. There are also setups at centres that have been created for clients that are without devices but are willing to travel to access the telehealth service. Staff ensure a stable connection exists, before providing a private environment for them to hold a consultation at.
Do you have a screening process for determining when it would be more appropriate to use virtual care versus in-person care?
Patients still have an existing face-to-face clinical relationship with their care team where necessary, however, the virtual platform allows clients the option to experience a 'hybrid' model of both face-to-face and telehealth. It is ultimately the client's choice as to how they receive the service. Through clinical assessment, the suitability of the virtual platform can be determined. Virtual care may also be the only option for a client to receive care from a remote community without any physical services.
How does Blue Care handle patients or situations with characteristics that may need extra attention to ensure the effectiveness of virtual care?
Blue Care provides client-focused care. The providers are trained in assisting clients with connectivity issues and perform clinical assessments for all virtual contact, to ensure the most appropriate care is provided. Specialist services for example for dementia clients are discussed with next of kin and consent is received before any consultation is undertaken. Where a centre has the technology for a telehealth consultation available for use, it is possible for one-on-one assistance to be given in person, where staff can navigate the platform with the patient.
How do you train your staff in virtual care?
Staff are given full training on the use of virtual platforms with lessons in maintaining confidentiality, clinical assessments, client-focused outcomes and how to use the platform effectively. Staff are able to utilise troubleshooting templates to rectify connectivity issues, following guidelines and supporting the clients through designated processes. Training in all systems is essential to ensure stress-free consultations and gold-standard treatment outcomes.
Do you have any success stories that come to mind where virtual care has significantly impacted the health outcome of a patient in a positive way?
In its short existence, we have had many positive outcomes for clients receiving virtual care. I have personally had clients requesting a service that they have been waiting for over 6 months for as a face-to-face assessment and it has been able to be completed in one session via telehealth. These clients have embraced the use of telehealth and have been so very grateful to receive it. On another positive note, the advertisement for a telehealth nursing consultant received over 300 applications from around the country. The amazing response to this advertisement allows our organisation to have the best and most clinically competent staff employed to perform our virtual consultations.
What key features of Coviu's do you use?
Currently, most of the remote client contact uses the audio-visual component. The screen-sharing feature is extremely useful for sharing documents, information, pictures and assessment tools. The whiteboard feature is easy to use and is intuitive for clients to interact with this platform either by drawing or typing. The chat function has been utilised many times to troubleshoot connection problems and identify issues with sound or pictures without having to exit the room or make phone calls. The more users become familiar with the platform the more features and functions are utilised, allowing us to scale our virtual offering.
What would your recommendations be for other aged care providers looking to implement virtual care successfully?
Ensure that appropriate training is provided so clients are receiving the highest quality care possible according to best practices. Prepare clients as much as possible for receiving health care via the virtual portal through preliminary set-up consultations and by providing step-by-step instructions. New ways to have discussions with healthcare professionals make clients anxious and nervous, removing this feeling and giving them the confidence to manage the technology is the best way to move forward with the highly beneficial virtual world of healthcare.
---
About Bluecare
Blue Care is Australia's leading aged care provider delivering a range of healthcare services to elderly patients, including services in the community with a combination of virtual and face-to-face consultations. Having recently won the Reader's Digest 2023 Gold Quality Service Award for Home Care in Queensland, the organisation is a leader in best practices for aged care delivery.
Virtual care is a safe and effective way to treat residents at home and can be used to deliver a wide range of services. With the aid of telehealth-trained at-home practitioners, elderly patients can access home medicine reviews, remote patient monitoring and allied health providers such as physiotherapists, dieticians, and other therapists under My Aged Care packages. Nurses and practitioners providing home visits can leverage telehealth to virtually bring in other specialists or seek senior advice, escalating health concerns more effectively where required.
Nicole is leading Blue Care into the future of aged care delivery with Coviu's platform and discusses how it is using telehealth to improve health outcomes in the sector.

---
Take your practice to the next level like Blue Care has, with Coviu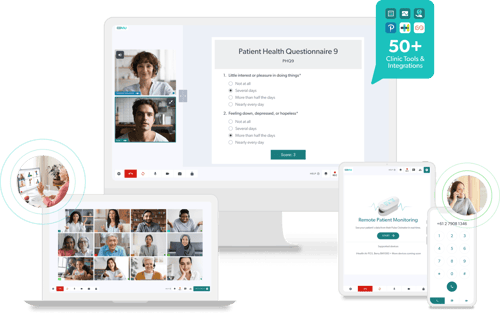 Coviu for Aged Care

Find out more about Coviu's features specifically for aged care providers here.

Book a Demo

Why not get started with a free demo and let the team show you 1-1 how Coviu can work for you here.

Get Started with a Free Trial

To learn more about Coviu and how to implement telehealth into your practice start a free trial here.
---
Already Using Coviu?


Marketing Your Virtual Care Practice
You are up and running telehealth consultations, but how do you attract clients to your new service?
Marketing your practice can be challenging so we have put together the ins and outs in an easy-to-implement document found here.
Share Your Success Story
If you would like your telehealth story to be featured, click here.