Australian Healthcare Week
The 11th Annual Australian Healthcare Week Expo took place at the International Convention Centre Sydney on the 16th and 17th of March, 2022. The event hosted over 4,000 attendees, 200 speakers and 150 exhibitors.
---
There was an overall feeling of excitement in the convention centre across the two days as it was the first in-person event many of us in the healthcare community had been able to attend in a while. It was great being able to get together with so many of our peers in this space to catch-up on all the great work we have all achieved during this time.


This year's Australian Healthcare Week united health services to achieve inter-disciplinary collaboration and standardised care across hospital design and development, digital health, aged care, nursing, workforce, health informatics and patient experience.
Coviu had an exhibitor booth this year and it was lovely to be present after another amazing year of growth. It was great to hear how telehealth has shaped so many people's lives even post-pandemic and that the use case for telehealth is ever-growing. Now, not only Doctors but practitioners from various Allied Health Professions and Hospitals are using telehealth. We even spoke with some students who are studying telehealth for their Master's Degree at University! We have come a long way.


During the pandemic, Coviu grew from 400 consultations a day to 25,000 consultations a day. Now thanks to you, we have delivered 6.5 million+ video consultations by more than 90,000 health practitioners.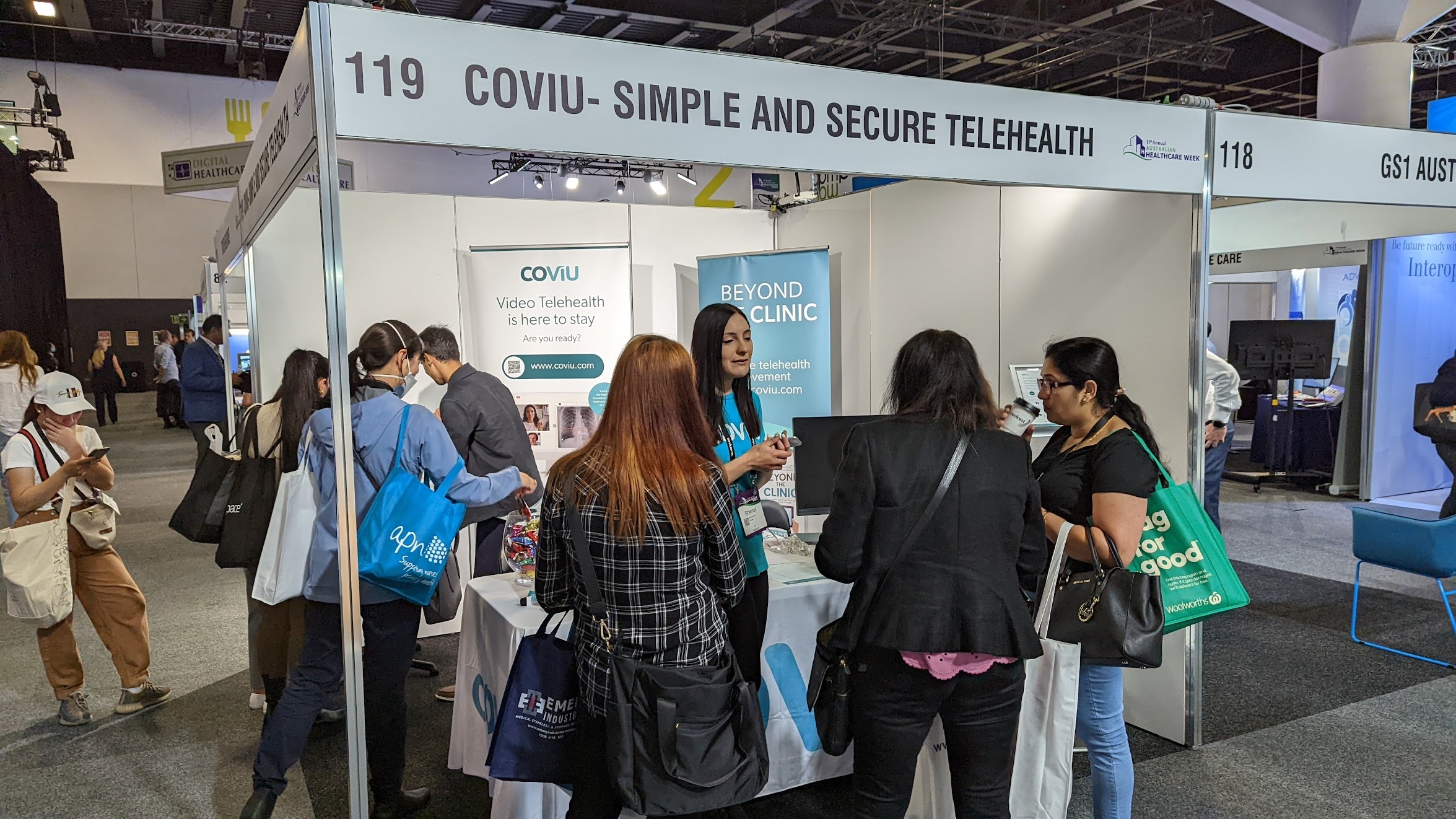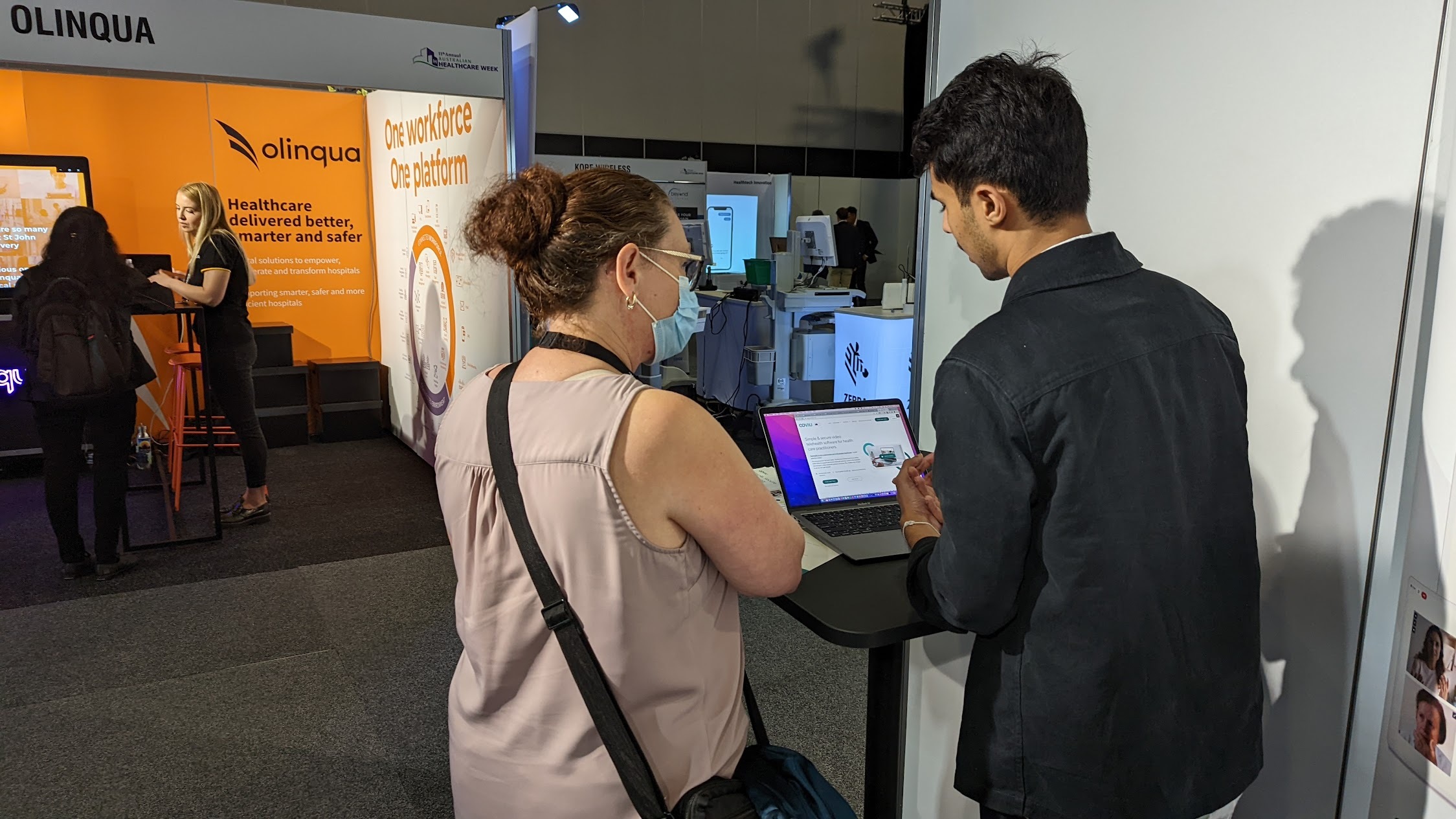 Thanks for stopping by our Coviu booth, it was great meeting so many of you!
Last year, Coviu were lucky enough to be part of the AHW Startup Pitch Fest which featured 8 of the leading health startups in ANZ. Silvia Pfieffer, Coviu's CEO and Co-Founder spoke on Coviu's mission, key differentiators, 2020 growth during the pandemic as well as the future of telehealth, walking away with first place in the Pitch Fest!


Coviu was named the #1 startup of 2021 by AHW.
It was so great being part of the conference again this year and we hope everyone who attended enjoyed it! We hope to see you again next year.
---

Yet to try Coviu? Start a Coviu 2-week free trial and start running consultations within just minutes! To learn more about Coviu, book a call with one of our friendly team members here.