2021: That's A Wrap! + Product Updates & Announcements
Coviu
Dec 21, 2021 8:30:00 AM
It's hard to believe we are already nearing the end of 2021, and what a year it has been. With new COVID-19 strains affecting the world, international lockdowns, an increase in telehealth adoption as a subset of patient demand and increased access and finally government recognition of this with permanent telehealth Medicare items announced!
Greg Hunt finally confirmed that telehealth Medicare item numbers are now a permanent fixture of the healthcare system. An announcement we have all been waiting for and a step in the right direction that empowers choice among clinicians and patients alike. In order for healthcare practitioners to fully embrace telehealth services, this commitment from the government has been essential. Now finally, the healthcare sector has the clarity it's been waiting for.
As we reflect back on everything leading up to this point and Coviu's success over the past year, it is no doubt thanks to you, our customers. We are so proud of what we have achieved together, delivering over 5.5 million video consultations using Coviu, supporting over 65,000 healthcare professionals globally. We are grateful that so many people have put their trust in us, and in turn, that Coviu could be there to support you.
2021 was a year of growth and we are thankful to have been acknowledged in various awards including the AWS Award for Social Impact Partners of the Year with AC3, the Australian Technologies Competition Overall & MedTech and Pharma winners as well as Honourable Mentions in the Innovation Aus Awards and more recently the Aus Impact Investment Awards.
We also formed an amazing partnership with AI-driven health monitoring platform The Clinician to launch an integrated telehealth and remote patient monitoring (RPM) solution for the management of COVID-19 patients and were awarded a Medical Research Future Fund Grant to develop, test and integrate a suite of digital tools to support transforming wound care through telehealth in aged care.
We can't wait for next year, to share even more exciting things with you and continue to create accessible and efficient healthcare for Australians and those across the pond. In the meantime, check out some of our latest announcements below.
----------------------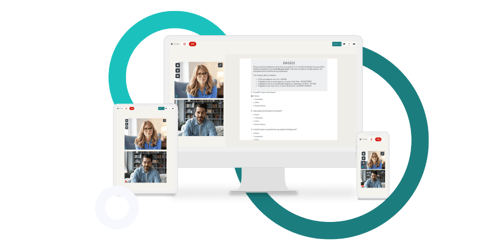 Telehealth Is Here To Stay
The Morrison Government will provide $106 million over four years to support permanent telehealth services (with existing arrangements to be maintained) ensuring increased flexibility for patients and clinicians for the delivery of healthcare. The permanent changes validates the critical role telehealth services have played during the pandemic and will continue to play in creating a more equitable and accessible healthcare system for all Australians.
"There is a very important role for face to face [care], but equally that supplementary role for telehealth can give people access when they need it appropriate to their circumstances"
- Minister Greg Hunt
Plus, watch Dr Silvia Pfeiffer's interview with Kris Borgraeve from Digital Practice about telehealth becoming a permanent reality here and read her article with Aged Care News here.
----------------------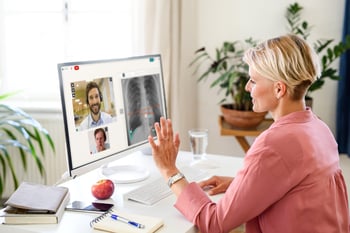 Telehealth Reimbursements Webinar

Not sure what permanent telehealth means for you and your practice?
Coviu will be running a webinar on Telehealth Reimbursements in 2022.
Register your interest for this free, live webinar by filling out the form here.
More details to come regarding presenters, topics and dates. Stay tuned!
----------------------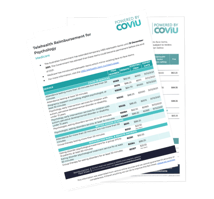 Reimbursements Fact Sheets


Coviu's telehealth reimbursement fact sheets have been updated with the information made available by Medicare regarding permanent telehealth. The updated telehealth fact sheets include:
Psychiatry Services
Specialist Services
GPs and Other Medical Practitioners
We will make the remaining updates to reflect the new permanent telehealth MBS items as soon as they are readily available by Medicare.
----------------------
Apps Marketplace



Enhance your telehealth call with a range of Coviu's Apps tailored to your specialty from Pearson Assessments, EziSpeak Translation, ScriptConcierge, Video Player capabilities and more.
You can explore all available Apps in our new Apps Marketplace here.
----------------------
Coviu Product Updates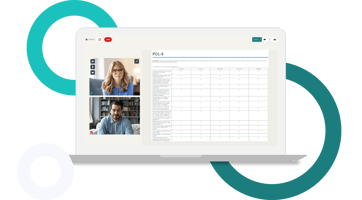 Posttraumatic Stress Disorder Checklist (PCL-5)
This app enables you to administer the 20-item Posttraumatic Stress Disorder Checklist (PCL-5) within your Coviu call. The PCL-5 is a widely used DSM-correspondent self-report measure of PTSD symptoms and has a variety of purposes including:
Monitoring symptom change during and after treatment

Screening individuals for PTSD

Making a provisional PTSD diagnosis
The app is available for just $2.50 per month, per Coviu account (unlimited assessments and users).
----------------------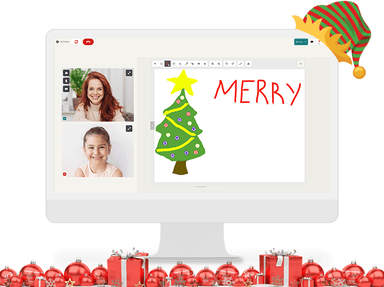 New Whiteboard Drawing Tools
Christmas has come early with the whiteboard receiving an upgrade to its colour palette! Explore a full range of colours now available to draw with. The functionality of the colour change has also been extended to the use of stickers, drawing, highlighters and signatures and has automatically been applied to all users Coviu accounts.
----------------------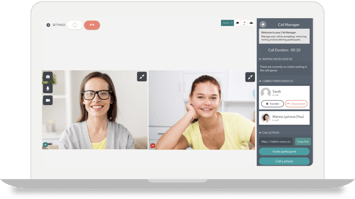 Call Manager
The 'Menu' drawer located in the top left corner of the Coviu in-call interface has been removed. The key features within the 'Menu' including the session duration timer and the copy room URL button for user and meeting rooms, can now be found in the 'Call Manager' on the right-hand side of the in-call interface. This change has been applied to all users in-call interface by default.
All product updates can also be viewed here.
----------------------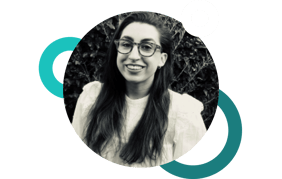 Reimagining Aged Care


While the world has been going through a major technological transformation since the beginning of the millennium, the aged care sector has changed very little in that same time frame. With a rapidly ageing Australian population, there has never been a better time to reimagine aged care as we know it. Dr's on Call is at the forefront of making this happen. Read their amazing story below.
----------------------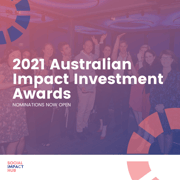 Aus Impact Investment Awards
We are thrilled to have been awarded an Honourable Mention in the Impact Enterprise Category at the 2021 Australian Impact Investment Awards.
Thank you to the judges for acknowledging Coviu's work with enabling people to receive timely service delivery of care and our contribution to the impact investment industry!
----------------------
Happy Holidays!
Wishing you and your families a safe and enjoyable break.
See you on Coviu in 2022!
CEO and Co-Founder, Dr Silvia Pfeiffer + the Coviu Team