2020 Made Healthcare History: Here's What It Means For You
2020 will go down in history as the year healthcare changed. Dramatically. Irreversibly.
The Crisis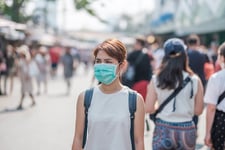 The year started with many Australians cut-off due to bushfires and flooding. In January we had our first case of COVID-19 and we began quarantining travellers. By February the pandemic was taking off across the world and many of us were practicing physical distancing. March ended with most of Australia (and much of the world) officially in lockdown.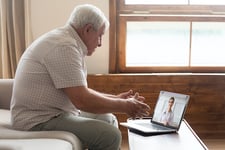 Throughout April and May we were managing to flatten the curve, and thanks to the availability of telehealth, we were still able to provide healthcare services to people within the safety of their homes.
And then something happened: our appetite for telehealth changed forever. The genie was out of the bottle.
The Response
Healthcare consumers across the world loved the accessibility of telehealth.
"They like it, and they'll very likely expect to be able to continue accessing healthcare in this way after COVID-19 is long gone."
Mark Sullivan, FastCompany

"Now they've had a taste of technology enabled health… it's going to be much harder for the government and doctors to say no to their wants and needs moving forward... This will need to be taken into account in any practice wanting to thrive in a post COVID-19 world."
Jeremy Knibbs, The Medical Republic
Providers of telehealth initially took the plunge out of necessity, and soon realised its potential.
"We get most of the information we need from talking with and listening to patients. And patients are more relaxed and feel less rushed in their own homes."
Dr. Emil Baccash, Geriatrician

"One silver lining is that virtual care will become a much integral part of healthcare for all of us, and this will lead to better care and more accessible care."
Bob Kocher, MD
Governments, administrators, insurers, and providers heralded telehealth as key to our healthcare future and started to invest in its long term success.
"If there is an abiding legacy on the health front of what will come out of the pandemic, my hope and my belief and my commitment is to make that Telehealth".
Greg Hunt, Minister for Health

"This recent period has proven virtual care can work for preventive, routine and maintenance care, and we're making this decision because the added convenience can bring better health,"
JD Hickey, CEO of BlueCross
The Numbers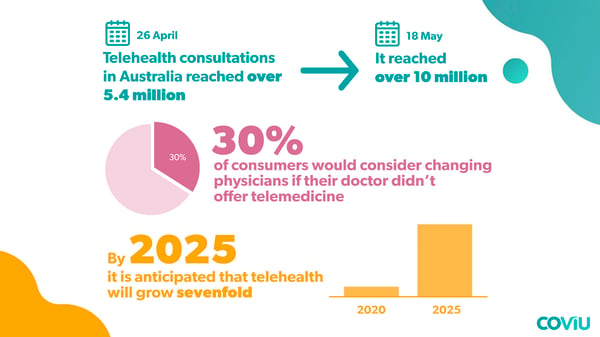 The Hybrid Future
Now June has come and some parts of the world are opening back up, yet we're starting to see how a hybrid healthcare system can benefit us all.
"It's a much more convenient way of accessing healthcare, it's a much more equitable way of accessing healthcare, and it can also give [the practitioner] more flexibility in many ways as well."
Anna Peeters, Institute of Health Transformation at Deakin University
We're realising how we can apply the same standards of innovation to healthcare as we have in almost any other areas of our lives.
"Unfortunately the medical system up until the beginning of this crisis was really languishing back in the 1970s when it came to the way we've been delivering services."
Dr Harry Nespolon, Royal Australian College of General Practitioners
While some practitioners have moved to entirely telehealth (especially common in mental health), for most the future is hybrid.
Telehealth is a key driver increasing access to quality healthcare. The continuing availability of virtual consultations breaks down major barriers to healthcare access.
Geographic: Access for people living in rural or remote areas, or within parts of cities with limited access to convenient transportation
Mobility: Access for people living with a disability, injury, age related mobility issues, immunocompromised individuals
Scheduling: Access for people with busy schedules
Travel: Continuity of care for people who are away from home
Practitioners can more conveniently take medical histories, screen patients, give test results, and even conduct initial consults in cases where co-location is not required.
The hybrid future will go beyond simply calling a patient, the deeper integration of technology will further improve the patient experience and healthcare outcomes.
At Coviu we're already building that future, we have integrated assessments (in collaboration with Pearson), prescriptions (with Rosemary Health) and our roadmap includes advanced applications of artificial intelligence (e.g. PhysioROM).
Towards Equity
We're on a journey towards healthcare equity. Every year more telehealth items are receiving the same government subsidies and insurance rebates as their in-person equivalents. To achieve equity we must have the right incentives in place.
The COVID-19 crisis saw a massive increase in the number of items covered by governments and insurance schemes, many of which will likely continue beyond.
In Australia we have many items now available on the medical benefits scheme (MBS) until September. If we continue using these and advocating for them to not just remain but to expand, we could leap forward a decade in our healthcare quality and accessibility.
At Coviu we are working with our partners to advocate for using telehealth to achieve better healthcare equity and to keep practitioners informed. We've compiled fact sheets on what telehealth reimbursements are available.
No Time Like The Present
We find ourselves in June 2020 taking a great leap forward en masse. While everyone is at a different stage of the journey we all have something we can do right now.
For healthcare consumers, now is the time to start using, or continue using the plethora of telehealth services available to you. Ask your current providers if they provide telehealth, or find telehealth providers online.
For healthcare providers who've dabbled in telehealth using phone calls or FaceTime, now is the time to get serious. Signup to a secure and sophisticated telehealth platform, take the time to upskill and take telehealth training courses. We are more than happy to have a call and help you get started, just book in a time.
For healthcare providers who have been using telehealth, now is the time to take it to the next level. Let your clients know that you'll continue to provide it after this crisis is over (it's clear that they want it). Set your practice up for the future by improving your setup, training your staff, upgrading your internet, and marketing your digital practice.
There really is no time like the present.
P.S. What have you learned over the past few months? What do you plan to do next? Let us know in the comments!