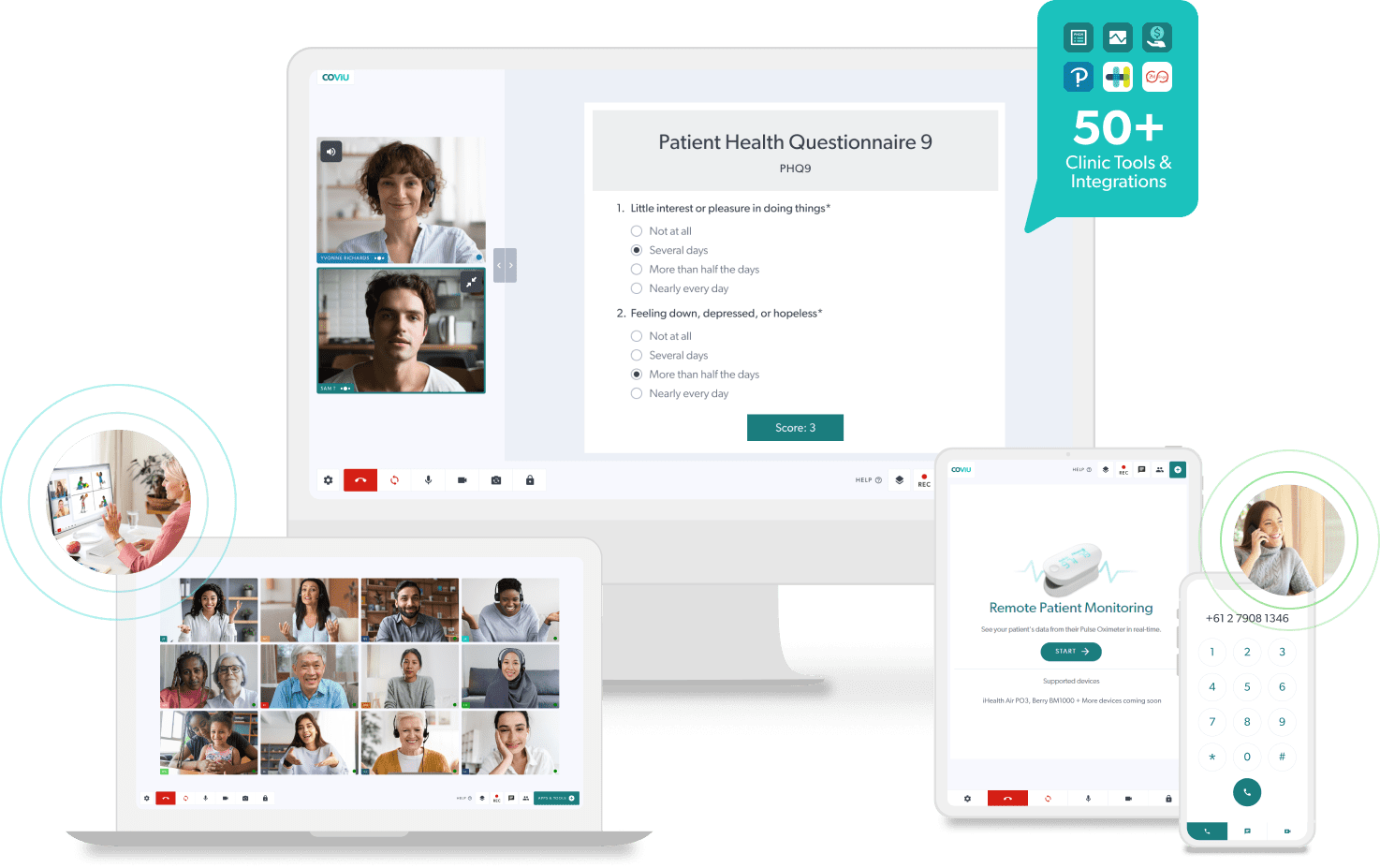 Australia's Telehealth Software Platform of Choice
Coviu is an all-in-one virtual care platform purpose-built for healthcare. Replicate your workflows online and access an extensive suite of gold-standard teleassessments, clinical resources and educational activities, all delivered within a Coviu video call.


No credit card required. Create your virtual practice in under 2 minutes and start consulting immediately.
Speak to a Virtual Care Solutions Expert and see how Coviu can help scale your organisation.
9 million consultations and counting...
Video, Phone, & 50+ Apps
With dynamic video consultations, group therapy rooms, phone telehealth capabilities, and over 50 clinical tools and assessments, you can assess patients seamlessly and get them the outcomes they want.
Secure can be Simple
Coviu is HIPAA and ST4S compliant, ISO 27001 Certified and data end-to-end encrypted. Plus, it only takes healthcare providers minutes to set up. Patients, simply click a link to join - no account needed.
Customisable & Scalable
Coviu operates within your existing workflows and offers unique flexibility. Our bespoke waiting area allows for central oversight of hundreds of virtual clinics. Plus, white-label solutions are available.
Purpose Built For
The best telehealth platforms improve operational efficiencies across the board while also enhancing the patient experience. Coviu provides versatile telehealth software built for:
Telehealth Software Solutions
A Virtual Care Engagement Platform
Coviu provides an all-in-one virtual care engagement platform that enables providers to deliver a superior, frictionless virtual care experience providing clinician-guided form building through in-call customisable forms, a library of fully integrated standardised assessments, and the ability to share screens and documents to support patient outcome measures and value-based care.
Coviu's virtual care software provides secure and simple consultations through dynamic video consultations, an extensive apps marketplace containing over 50 Apps, phone consultations, remote patient monitoring and more.
The Coviu Difference
Finding the best telehealth platform for your needs is no small feat. Coviu offers a holistic, all-in-one virtual care engagement platform that can be tailored to your specialty.
Private and Secure
HIPAA compliant, ST4S compliant, ISO 27001 certified, and end-to-end encryption (E2EE) ensures your data is always safe and secure. Provide patients with peace of mind their information is secure while ensuring compliance.
Works on Any Device
Coviu works on any device (computer, tablet or phone) on all major browsers (Chrome, Safari, Firefox and Microsoft Edge). A versatile telehealth software works where and when you need it the most. The same is true for your patients.
Reduce Cancellations, No Shows and Delays
No more traffic jams or lengthy travel times. See your patients wherever they are, when it's convenient for them. Video and phone consultations are a convenient, efficient way to connect with more patients.
Easy for Patients and Clients
No downloads, installations or account creation is required. Patients just click a link and connect! Make your health services more accessible.
Amazing Support
We are here to support you every step of the way through our live chat.
Keep Your Staff Safe
Reduce the spread of infection. Adopt remote care wherever possible, to protect your staff during uncertain times and beyond.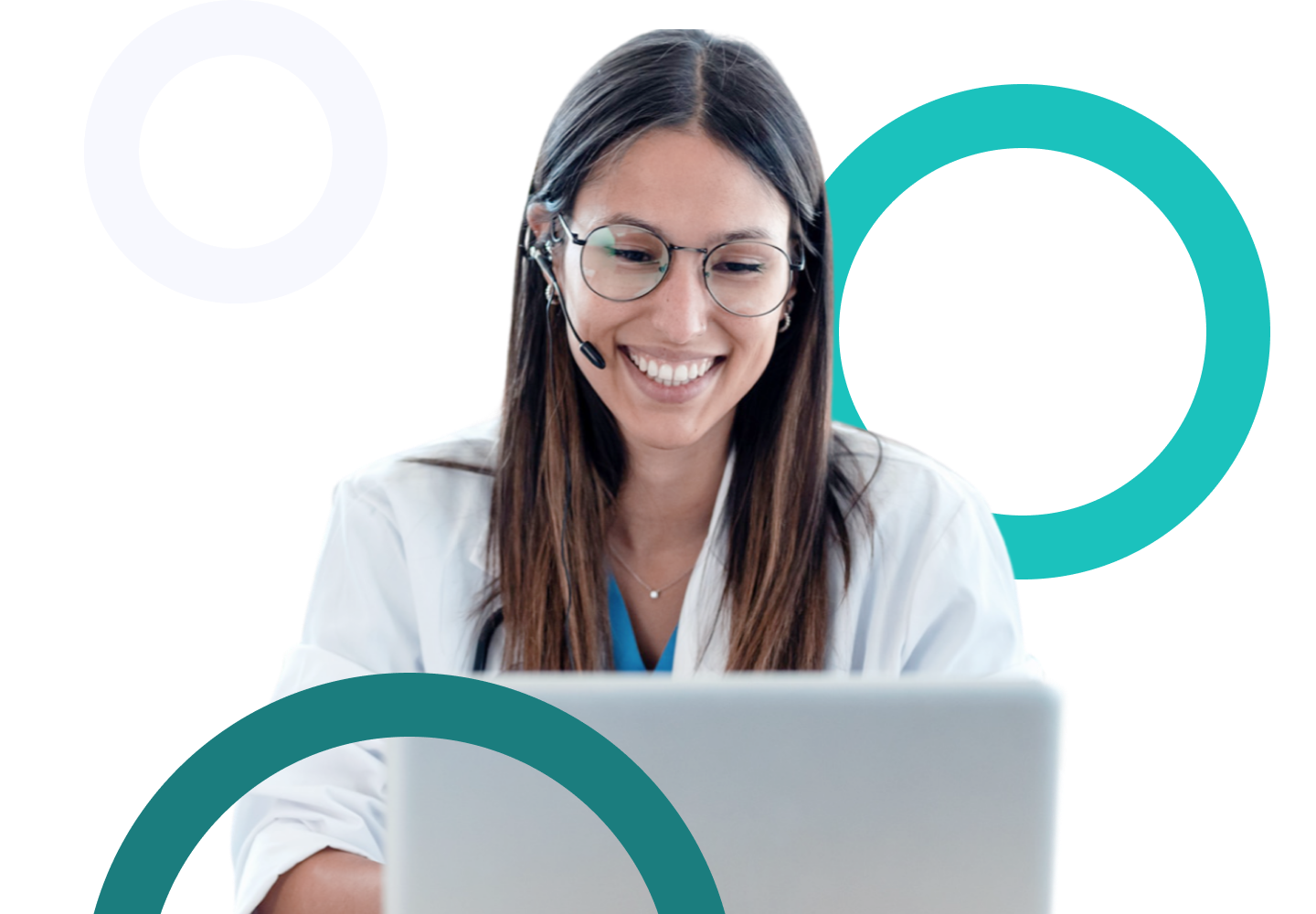 Telehealth Apps Tailored To Your Practice
Achieve more with your calls using powerful clinical apps and tools to suit your specialty. There's no one-size-fits-all telehealth software. Customise your telehealth experience with a suite of products that help improve workflows and the patient experience.
Our Story

It all started when Founder Dr Silvia Pfeiffer was working at the CSIRO (Commonwealth Scientific and Industrial Research Organisation) on research into telehealth delivery platforms.
Working closely with clinicians, Dr Silvia Pfeiffer found that existing consumer and corporate video calling software wasn't meeting the needs of healthcare professionals. Not only did the software not meet the strict security and privacy requirements, there was no way to integrate the many tools and functions used on a regular basis: collecting payments, making appointments, gathering patient consent, and more.
There wasn't an adequate tool available, so she built one.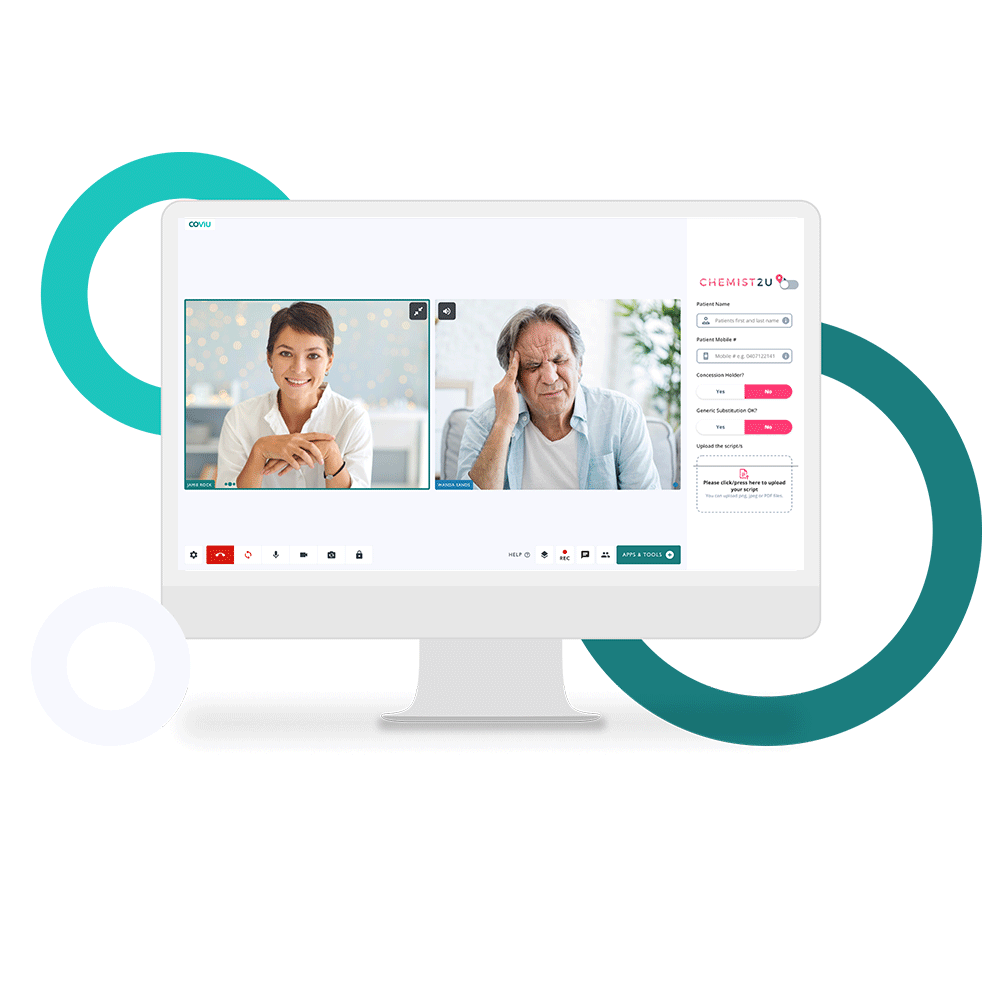 Trusted By Industry Leaders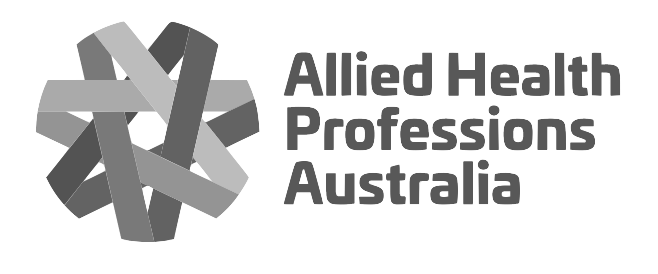 Are you a provider or a patient?
As a patient, you do not need to sign up to a Coviu account. Your healthcare provider will use their account and send you a link to join at the time of your consultation.