Conduct Gold Standard Pearson Assessments in Coviu
Integrated telehealth delivery, clinically-validated assessments
Coviu has partnered with Pearson Clinical to integrate the digital stimulus books and digital administration of commonly used assessments into Coviu's telehealth platform, so you can have access to the latest clinical tools all in one place. Get access to:
Simple and Secure Assessments

Annotations

Standardised Environments

Digital Administration

Maximum Engagement with Examinees

More Information at the Clinicians Fingertips
To see how these assessments work in Coviu, book a demo with our friendly team.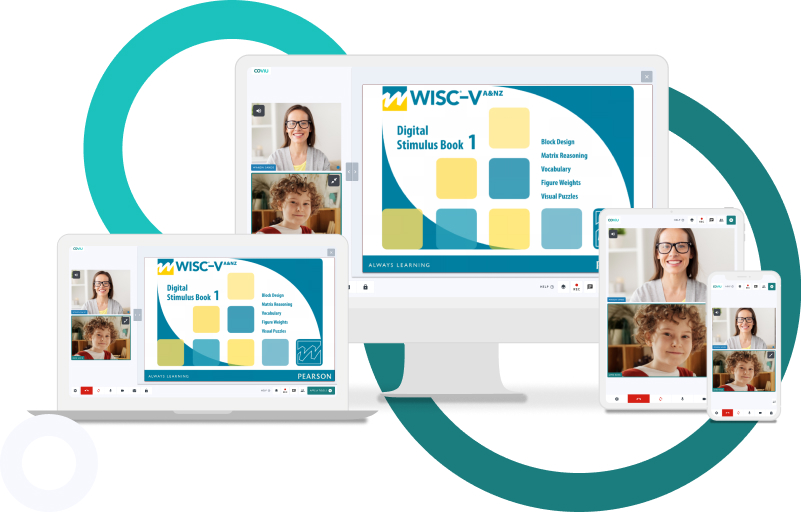 Available Pearson Assessments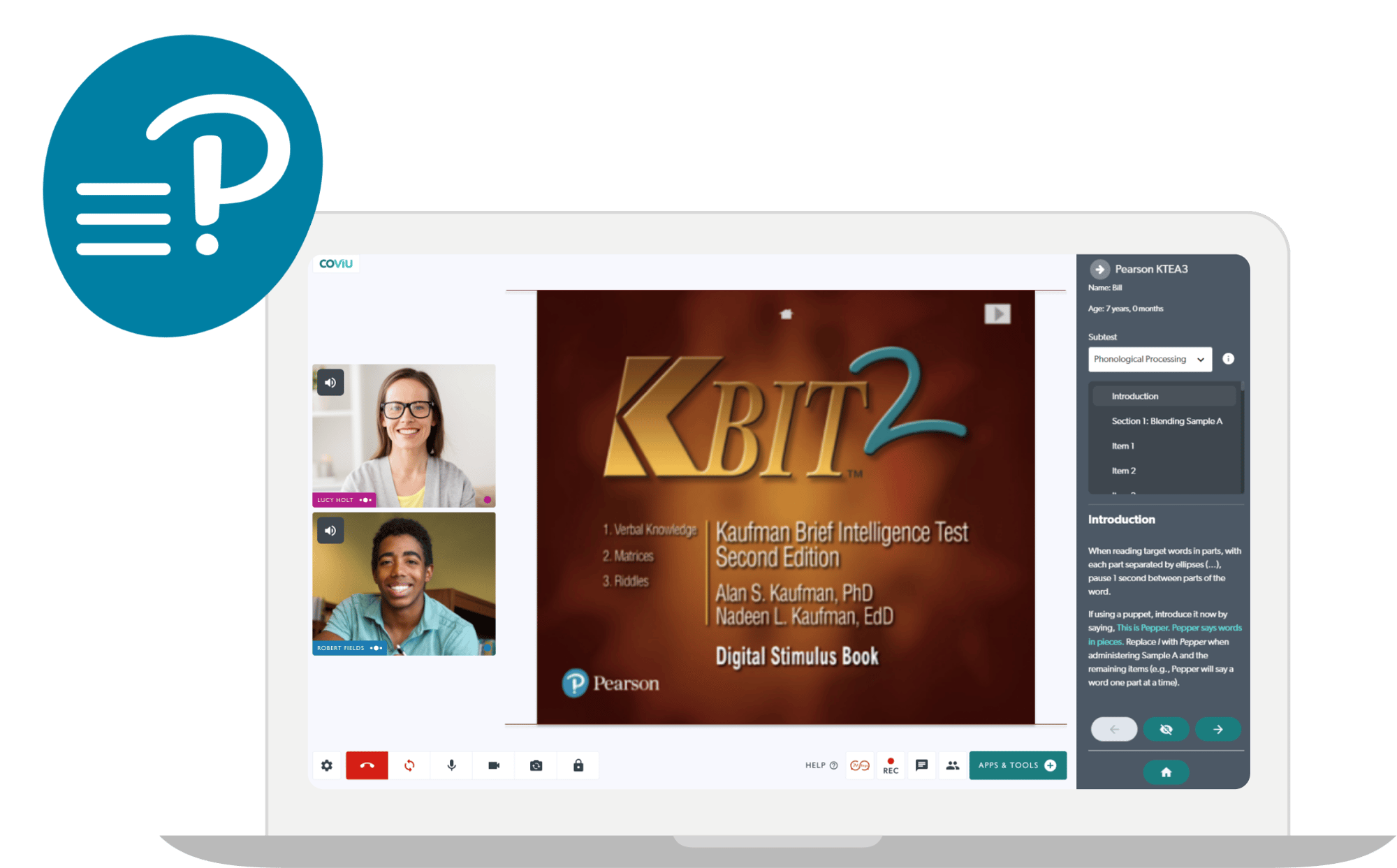 Digital Administration
Coviu has partnered with Pearson Clinical to enhance our Pearson assessments delivered through Coviu. Digital administration is available in addition to the Pearson stimulus book on supported assessments. When conducting a supported assessment in Coviu, the examiner can view the administration rules, the detailed subtest administration procedures and the basic scoring procedures for each item in the assessment.
Supported assessments:
More assessments will be supported soon!
Adding Assessments to your Coviu Account
Adding Pearson assessments to your Coviu account is easy. Before you start, make sure you have registered with Pearson.
1. Go to Coviu's Apps marketplace
2. Select the Pearson assessment you wish to install
3. Click 'Install' and confirm installation on the next page
4. Go to your Coviu account
5. Click 'Apps'
6. Scroll down to the assessment and click 'Configure'
Now you are ready to administer Pearson assessments online. Simply click on 'Apps & Tools' in the call interface to open the assessment.
To install the digital administration for supported assessments, click here.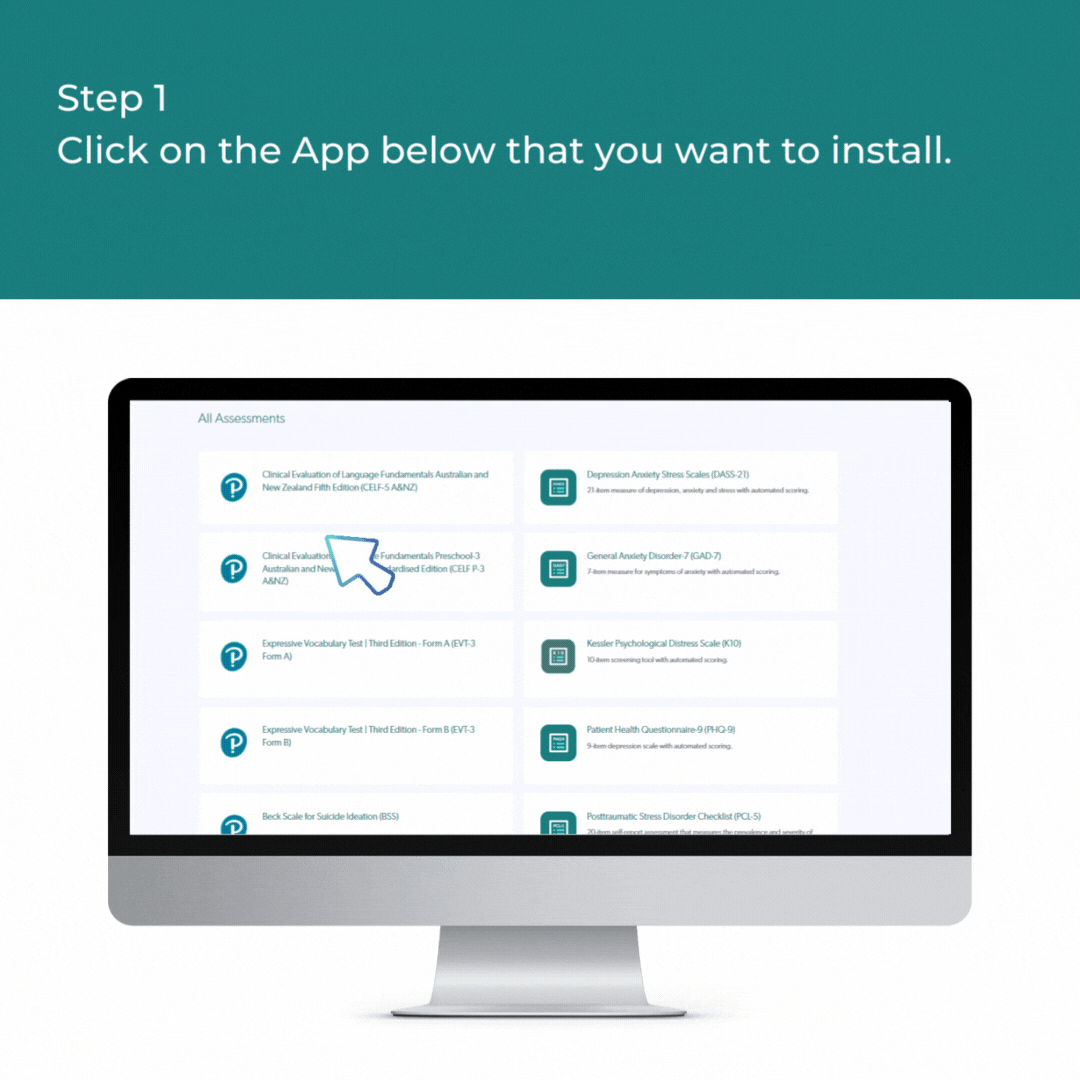 Validated Assessments, Optimised for Virtual Delivery

Clients can be assessed anywhere with an internet connection.

The child focuses solely on the stimulus while the assessor has full interface access.
Case Study
Benefits and Challenges of Delivering Pearson Assessments Remotely
With recent medicare changes and the explosion of telehealth during the COVID-19 pandemic, an unprecedented number of practitioners are looking to take their practice either partially or wholly online and embrace in-built clinical features. In early 2022, Coviu conducted customer interviews to understand the key benefits and challenges for providers and clients of administering Pearson assessments over virtual care. To find out more about the features, challenges, and benefits of remote assessments read the full case study.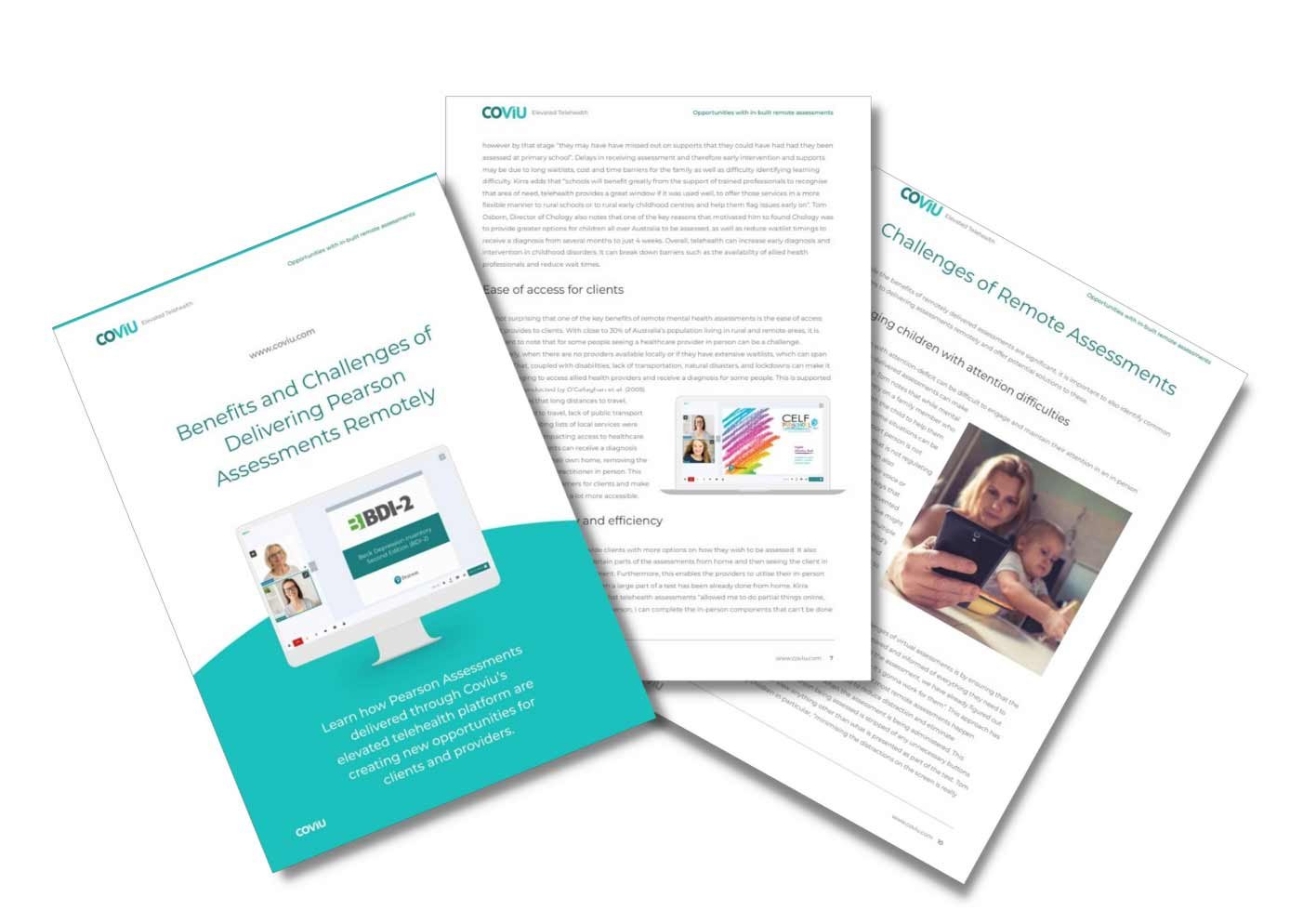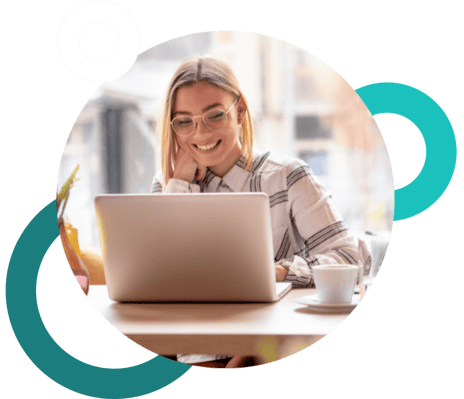 Webinars
Listen to Coviu's on-demand webinars at any time. We have a number of educational webinars on Pearson including, the benefits and challenges of remote cognitive assessments, how to conduct Pearson assessments via Coviu, practical guides + more!
Clinical Evidence
We know Coviu provides impact, but you don't need to take our word for it – extensive scientific research has been undertaken to answer your specific questions about when Coviu is most effective - including the effectiveness of combining telehealth with the use of remote standardised assessments! Have a read of our library of supporting clinical evidence.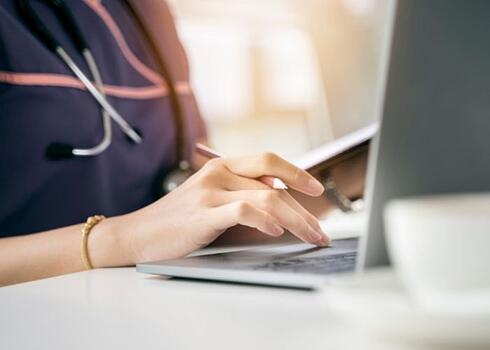 "I used Coviu with the CELF-5 assessment and it was smoother and easier than in-person"
Belinda Cuff, Speech Pathologist
Private and Secure
HIPAA compliant, ST4S compliant, ISO 27001 certified, and end-to-end encryption (E2EE) ensures your data is always safe and secure. Provide patients with peace of mind their information is secure while ensuring compliance.
Works on Any Device
Coviu works on any device (computer, tablet, or phone) on all major browsers (Chrome, Safari, Firefox and Microsoft Edge).
Reduce Cancellations, No Shows and Delays
No more traffic jams or lengthy travel times. See your patients wherever they are, when it's convenient for them. Video and phone consultations are a convenient, efficient way to connect with more patients.
Easy for Patients and Clients
No downloads, installations or account creation is required. Clients/patients just click a link and connect! Make your health services more accessible.
Amazing Support
We're here to support you every step of the way through our live chat.
Keep Your Staff Safe
Reduce the spread of infection. Adopt remote care wherever possible, to protect your staff during uncertain times and beyond.
Frequently Asked Questions
How do I add a Pearson's clinical assessment to my Coviu account?
How do integrated video assessments compare to in-person assessments?
Telehealth-delivered assessments have been
scientifically validated
to achieve comparable results to in-person assessments.
How much do the assessment apps cost?
View each assessment via the Apps Marketplace to see costings!
How do I add Pearson's Digital Administration to my Coviu account?
Digital administration can be added to your Coviu account on supported assessments for free!
Click here
to install and find out which assessments are supported.
Do I still need to buy record forms and response booklets if I am using the WISC-V A&NZ on Coviu?
Yes, you must use an original WISC-VA&NZ Record Form for every assessment undertaken via Coviu. If you have a trained facilitator and are therefore administering subtests that require a Response Booklet during the assessment you must also use original WISC-VA&NZ Response Booklets.
What else do I need to use if I am using the CELF-5 A&NZ on Coviu?
Yes, you must use an original CELF-5 A&NZ paper record form for every assessment undertaken via Coviu. You'll also need the following materials to be able to administer and score the CELF-5 A&NZ via Coviu: Examiner's Manual (either hard copy or via q-global), Verbal Stimuli, Digital Examiner's Manual or Examiner's Manual.
I need a different assessment, how do I request a new app?
How does Coviu protect the privacy of my clients?
Coviu video telehealth is Australia's leading telehealth provider and the Australian Government's telehealth provider choice. This is due to Coviu's outstanding privacy and security measures that are designed specifically for telehealth.
Within a Coviu call, all data, video and audio that is exchanged is encrypted between the participants. All communication between Coviu servers and Coviu users are encrypted and authenticated. Coviu only stores user signup information - not what happens during a call.
Learn more about Coviu privacy and security.
I need more help.
If you need support installing or configuring the apps on Coviu, please get in touch with us via one of the options available here.

If you need help navigating the assessments themselves, or want to know more about the available resources, reach out to Pearson on one of the following options:
Live-chat ('Chat with an expert pop-up box') located on the bottom right-hand side of their website www.pearsonclinical.com.au
Contact Pearson Clinical Assessments client services:

Australia: 1300 4 PEARSON (1300 473 277)
New Zealand: +64 9886 9536
Are you a provider or a patient?
As a patient, you do not need to sign up to a Coviu account. Your healthcare provider will use their account and send you a link to join at the time of your consultation.