Coviu Supports Women's Health 2023
Jean Hailes Women's Health Week, celebrating its 10th anniversary last year, is the largest event in Australia dedicated to the health and well-being of women, girls, and gender-diverse individuals.
---
Each September, more than 200,000 people gather in various venues across Australia gather to exchange important and current health information. The event also reaches a substantial online audience, with over 5 million participants and 1.6 million pageviews on the Jean Hailes website. Individuals can engage by hosting or attending events, as well as signing up for the email list or following social channels to access evidence-based health information.
This year's program is held from the 4th to 8th of September and will feature new resources and information on hormones, PCOS, menopause, cervical screening self-collection, heart health, persistent pelvic pain and nutrition.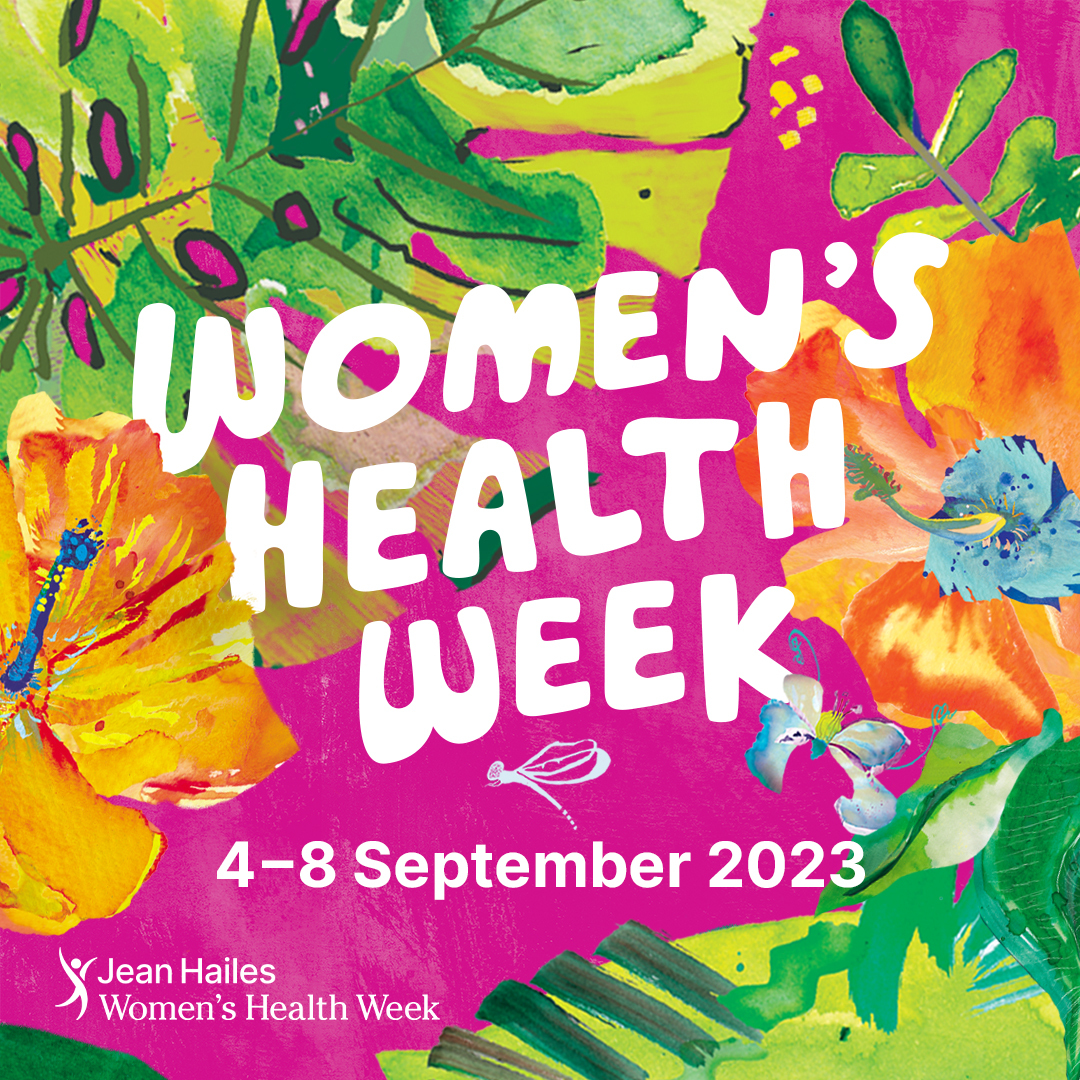 Empowering Women's Health: How Coviu Supports Women's Health Week
Coviu supports women's health by providing a secure and convenient platform for virtual consultations and telehealth services.
Coviu enables women to have virtual consultations with healthcare professionals from the comfort of their homes. This is particularly beneficial for women who may have limited access to specialised healthcare services or face mobility or transportation challenges. Here are some ways Coviu supports women's health:
1. Menstrual Health and Fertility Support
Women can engage in telehealth consultations with gynecologists, obstetricians, or fertility specialists to discuss concerns related to menstrual health, reproductive issues, and fertility treatments. Coviu's secure video conferencing and file-sharing features facilitate effective communication and sharing of relevant medical records or test results.
2. Pregnancy and Postpartum Care

Coviu's platform allows practitioners to offer pregnant women online prenatal care, secure and private remote discussions with healthcare providers, and even virtual childbirth education classes with its group rooms. Additionally, postpartum check-ups and consultations can be conducted remotely, reducing the need for travel and enabling timely support and guidance.


3. Breastfeeding Support
Breastfeeding consultations and support can be provided through Coviu, allowing lactation consultants or healthcare professionals to assess breastfeeding techniques, offer guidance, and address any concerns or challenges that new mothers may have.

4. Menopause Management
Telehealth consultations through Coviu can be utilised for women seeking guidance and management of menopause-related symptoms. Women can discuss treatment options, hormone therapy, lifestyle changes, and receive ongoing support during this transitional phase.

5. Mental Health Support
Coviu's video conferencing platform can be used for mental health counselling and support services, addressing women's specific mental health needs, such as postpartum depression, anxiety, or stress management, as well as the effects of hormone-related mental conditions such as Premenstrual Dysphoric Disorder (PMDD).
6. Pelvic Floor Health
Telehealth consultations with pelvic floor physiotherapists can be conducted through Coviu, enabling women to receive guidance, exercises, and treatment for conditions such as pelvic pain, urinary incontinence, or pelvic organ prolapse.
Conclusion: Easy-to-use Virtual Care for Women's Health!
Coviu's measurement-based virtual care platform offers seamless support for various aspects of women's health. It boasts user-friendliness with no downloads required and prioritises stringent security and privacy standards. Coviu is fully compliant with HIPAA and ISO 27001, ensuring the highest level of data security through end-to-end encryption.
By utilising Coviu's telehealth capabilities, women can access a wide range of healthcare services, receive timely support, and maintain their overall well-being conveniently and securely. It allows for personalised care, increased accessibility, and the flexibility to schedule appointments that fit into women's busy lives.
---
Looking to take your practice online?
Start a 2-week free trial and start running consultations within just minutes! To learn more about Coviu book a call with one of our friendly team members here.