Telehealth Medicare Items Made Permanent!
Coviu
Dec 13, 2021 1:51:08 PM
Today is a good day for our healthcare system as the Federal Government announced that Medicare-subsidised telehealth services have been made a permanent part of Australia's healthcare system.
---
"There is a very important role for face to face [care], but equally that supplementary role for telehealth can give people access when they need it appropriate to their circumstances"
Minister Greg Hunt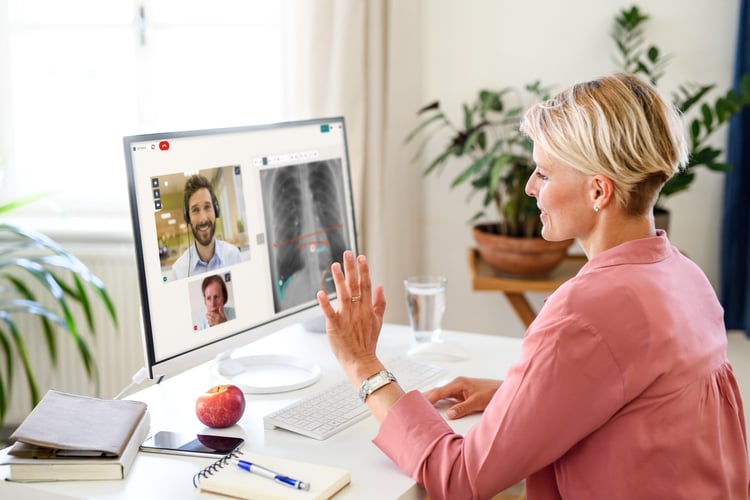 The Morrison Government will provide $106 million over four years to support permanent telehealth services (with existing arrangements to be maintained) ensuring increased flexibility for patients and clinicians for the delivery of healthcare. This includes services delivered by General Practitioners, Allied Health and Specialist services.
The permanent changes validates the critical role telehealth services have played during the pandemic and will continue to play in creating a more equitable and accessible healthcare system for all Australians, in both regional and urban areas.
The benefits of telehealth have been validated throughout the pandemic, and since early March last year, more than 86 million MBS telehealth services have been delivered to over 16 million patients. The announcement of permanent changes to telehealth is long overdue, however it demonstrates the government's commitment to the future of Australia's digital healthcare system, and incorporating digital health into standard healthcare.
At Coviu, we've been pressing for more digital capability in our healthcare system for many years. We've been disappointed that the government missed many opportunities to commit to embedding digital service delivery as a permanent patient choice into our healthcare system. In order for healthcare practitioners to fully embrace telehealth services, this commitment from the government has been essential. Now finally, the healthcare sector has the clarity it's been waiting for.
This announcement is a step in the right direction and empowers choice among clinicians and patients alike. Patients can experience a new level of choice with regards to how they'd like to see their doctor, giving them opportunities to make access to healthcare part of their normal lives, rather than arranging lives around their healthcare needs.
For clinicians, this means having the choice to work from home, service patients without geographical limitations or become sub-specialists in a particular area of interest. With the rest of the world embracing digital means to communicate, it's time for the healthcare sector to do the same.
Read Healthcare IT News Press Release here.
Read MSIA Press Release here.
Read Aged Care News Press Release here.
-----------------
Once the new MBS item numbers are announced, we will update our reimbursement factsheets to reflect the new items. For now, you can check out the reimbursements for your profession, valid to 31 December 2021 here.
---
What does this mean for your practice? It means it's time to get Coviu, the Australian Government's video telehealth platform of choice. Plus, it only takes minutes to set up. Sign up for a 2-week free trial and get started today.