October Wrap Up - Discover The Latest at Coviu!
Coviu
Oct 25, 2022 7:00:00 AM
Catch up with us as we dive into a jam-packed month of initiatives and product updates!
This month at Coviu we were excited to shed light on many of the important professions that exist within the healthcare industry and the work being done to combat health issues in Australia. We celebrated Allied Health Professions Day to extend our thanks to all the hard-working AHPs who work tirelessly on the frontline in hospitals and in the community.


We also recognised Mental Health Awareness Day on the 10th of October. As a software provider that supports thousands of mental health practitioners, it was important to us to bring awareness to the mental health crisis in Australia. One in five Australians are affected by mental illness annually, yet many don't seek help because of stigma. Through our virtual care engagement platform, we are proud to provide Australians with choice, easier access and convenience making it less daunting to reach out for help.


Finally, we are excited to round off the month by celebrating Telehealth Awareness Month! Whilst telehealth adoption has steadied, more and more clinicians and patients are adapting to a hybrid model of care. Data shows that between March 2020 - July 2022, more than 118 million telehealth services were delivered to 18 million patients in Australia.

In honour of National Telehealth Awareness Month and this year's theme 'Telehealth Mythbuster' we debunk some common myths related to telehealth! Let's dig in!
----------------------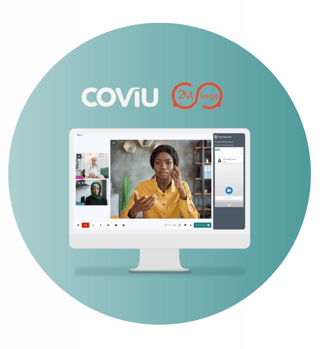 Save Your Seat - Free Webinar!

How to Achieve Health Equity
Presented by Coviu & 2M Language Services


Join Us: Thursday, 3rd November
12:30pm - 1:30pm AEDT
Register for this free, live webinar where:
2M CEO Tea Dietterich and 2M Interpreter Relationship Manager Despina Amanatidou will explore how 2M lingo™ works to achieve improved health outcomes for the end-user and greater consultation experiences for both patients and clinicians.



Coviu's CEO and Co-Founder Dr Silvia Pfeiffer will touch on the 2M lingo™ integration with Coviuand how it helps provide timely access to health services.
Can't make it? This event will be recorded and sent out to all registrants, so make sure you still register your interest to receive a copy.
----------------------
Product Updates

New Look and Feel for User Invitations


Updates have been made to the fields that appear when inviting users to a clinic. For Enterprise accounts, this update has also been applied at an organisation and platform level. This includes:
Role description fields are provided.

It will be possible to invite multiple users to a clinic, as previously available at an organisation and platform level for Enterprise accounts.

When adding multiple users, the same role and permissions will be applied to those being invited.
-------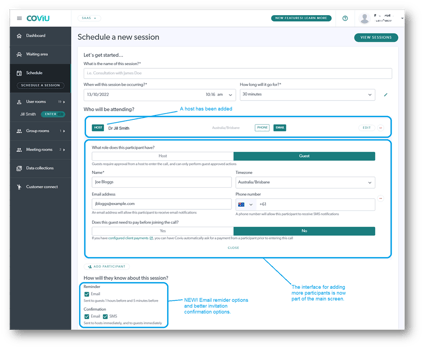 Scheduled Sessions
Improvements were applied to the Scheduled Sessions App including:
The interface for adding a participant (Host or Guest), was updated and has been included in the main booking interface.

You can now choose the time zone of your participant's location.

We've added more duration options while still allowing for any custom duration options to be set.

SMS confirmations can be sent to both Hosts and Guests.

You are able to configure email appointment reminders in both Scheduled Sessions and Customer Connect Bookings!
-------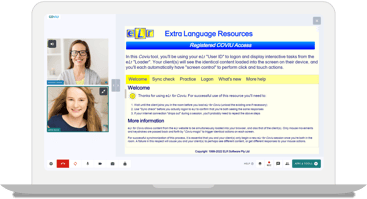 eLr App Updates


The eLr App contains more than 15,000 targeted activities for use by speech pathologists. Recently, the eLr team have greatly improved the reliability and interactivity of the eLr App. This includes:
Improved synchronisation between the host and guest screens

Closing and re-opening the eLr for Coviu tool fixes

Support for drag actions on touchscreen devices

Better access to eLr task control buttons
To learn about these updates in greater detail please click here. Additionally, you can install the eLr App on your Coviu account here.

-------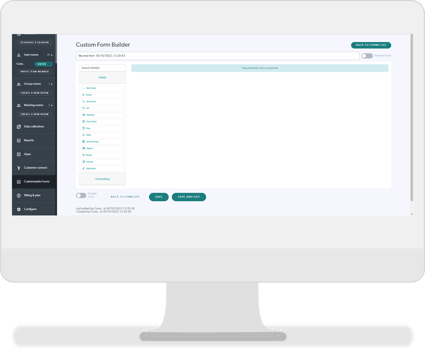 Coming Soon
Customisable Form App
Coming soon is the Customisable Form App, allowing you to create and use your own custom forms all from within Coviu, so clinicians can securely gather important patient information.
The App will enable forms to be created from the Coviu Admin Portal and can be used in-call to be completed by participants. Form fields, content and layout options will all be drag-and-drop components that can be easily edited, updated and moved around the page. Completed forms are then able to be downloaded as a PDF file.
The Customisable Form App will be available on all Coviu plans and will be installed on your account by default.
----
SMS Appointment Reminders 📱
Also coming soon, you will have the ability to set configurable SMS Reminders. Available for Scheduled Sessions and Customer Connect bookings.
----
All product updates can also be viewed here.
----------------------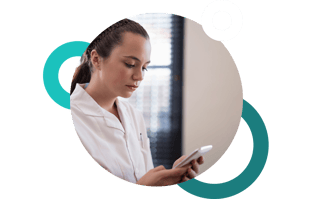 Interested in a Coviu Chat Function?
We want to hear from you!
Here at Coviu, our innovation team are exploring chat feature functionality, custom-built for healthcare. There are a few options we are looking to explore, so we would like to gauge your interest and understand your requirements before embarking on development.


If you are interested, please take a moment to fill out the below form. Your insight is truly valuable to us!
----------------------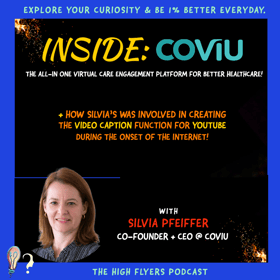 Dr Silvia Pfeiffer Discusses the Evolution of Coviu on the High Flyers Podcast


Listen to Dr Silvia Pfeiffer on the High Flyers Podcast 'Inside: Coviu', where she discusses her journey from a small German country town and everything in-between to Co-Founder and CEO of Australia's leading virtual care platform, Coviu. Silvia inspires those looking to start their own business with her unlikely story showing how persistence can turn into lasting success.
----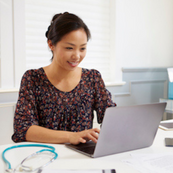 Coviu's Connected Care System of Action Evolves
Pulse+IT reports on Coviu's recent expansion of features and launch as a unified virtual care engagement platform. With new phone and group therapy options, multiple communication channels are revised down to a single connection point. The article reports on Coviu's tremendous evolution as Australia's leading telehealth provider into a highly 'connected care system of action', edging closer to becoming a one-stop shop for health providers.
----------------------
Coviu News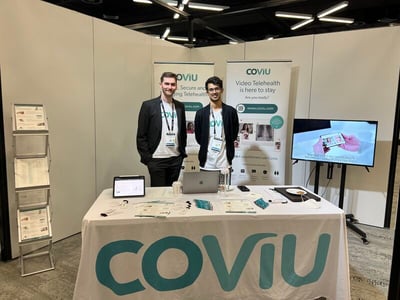 Past Events


Last week Coviu exhibited at the annual Digital Health Summit - Australia's leading event for digital health. Coviu's Head of Clinical Research, Annie Banbury gave two presentations, one describing Coviu's virtual care platform in action, highlighting the flexibility of the software for various clinical uses and one around Coviu's joint project with the University of Sydney to combat the increasingly prevalent wound care issue in Australia through an integrated Wound App. Coviu also had a booth at the event which provided an opportunity to mingle with over 1000 of the country's most conversant digital health gurus. Read more about the event here.
-------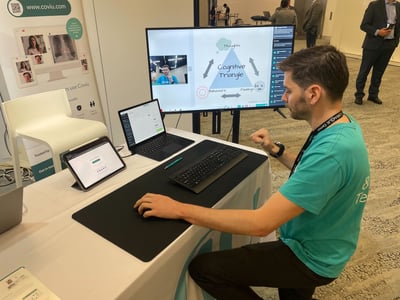 Upcoming Events


Attending? Pop by the Coviu booth and say hi!
-------
On-Demand Webinar
Watch our free webinar on 'Discover Phone Telehealth' to learn about Coviu's new Phone Feature, use cases and benefits as well as Phone and Video MBS Items.
----------------------
Yet to try Coviu? What are you waiting for! Start a 2-week free trial and start running consultations within minutes!