February Wrap Up - Discover The Latest at Coviu!
Coviu
Feb 28, 2023 9:35:20 AM
It's been another busy month at Coviu from topical webinars, upcoming industry events and a number of exciting product updates. We are thrilled to keep building a virtual care platform that enables clinicians to deliver patient/client outcomes efficiently and securely.

This year we have officially surpassed 9 million+ consultations delivered together on our platform. This is an amazing representation of the scale of care that is being provided virtually, and we hope we can continue to provide a platform that enables clinicians and patients alike to deliver and receive care no matter their location.
---
Webinars
On-Demand Webinar
Benefits & Challenges of Remote Cognitive Assessments
Presented by Coviu & Pearson Clinical
Did you catch Coviu and Pearson Clinical's webinar last week?


If you missed the live event or would simply like to rewatch, you can view the full video recording and slides here.


In this webinar, learn about:
Benefits of remote cognitive assessments

Key challenges of remote cognitive assessments

The future of remote cognitive assessments

Cognitive Pearson assessments available via Coviu

A live demo of two assessments in action, plus a Q&A
----------------------
Upcoming Webinar
From Local to National: Grow Your Practice With Telehealth & Online Courses
Presented by Coviu & Market Savvy
Join Us: Tuesday 2nd May
7pm - 8pm AEST
Join us for this free practical training webinar! Coviu's CEO Dr Silvia Pfeiffer joins Megan Walker, Director of Market Savvy to discuss:


How to incorporate telehealth into your product offering to support a broader range of clients including the latest apps to enhance your telehealth consultations.



How to offer group consultations to support training sessions, team care arrangements, group therapy sessions and more.



The opportunities created by online courses to help more people and increase your revenue at scale and how to package telehealth with an online course as a cost-effective offering.



How to grow your practice and become known for your expertise (beyond your local area) through digital healthcare delivery.



There will also be time for a live Q&A session.


----------------------
Upcoming Industry Event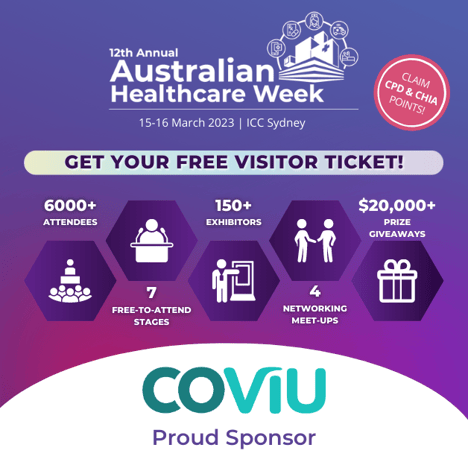 We are excited to be participating in the 12th Annual Australian Healthcare Week (AHW) in Sydney from the 15th - 16th of March 2023.
Join us by registering for a free visitor ticket!
AHW brings together leaders and professionals from all sectors of the healthcare industry, providing a platform for the exchange of ideas, knowledge and networking opportunities. The free-to-attend event will feature keynote speakers, panel discussions, and a trade show showcasing the latest products, services, and technologies in healthcare.
It is an excellent opportunity for professionals in the industry to stay informed and up-to-date with the latest trends and developments, and we are excited to be a part of it.
Register for free and swing by the Coviu booth!
We'd love to see you.
----------------------
Podcast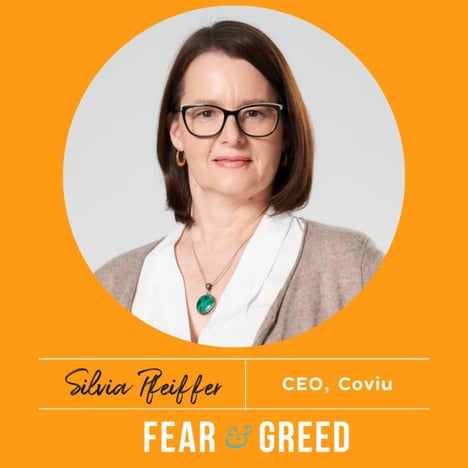 Silvia Pfeiffer on the Future of Telehealth: Fear and Greed Podcast


Listen to Dr Silvia Pfeiffer on the Fear and Greed Podcast Interview on 'How the CSIRO helped shape the future of telehealth'. Dr Pfeiffer speaks to Sean Alymer about how telehealth was already in use prior to Covid-19, how things took a giant leap forward during the pandemic, and what needs to happen now for virtual care to continue to have a positive impact on the healthcare system.


----------------------
Product Updates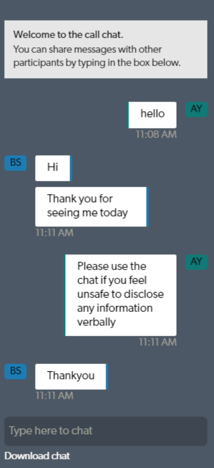 In-Call Text Chat Improvements

Coviu's in-call text chat function now allows call hosts the ability to download the chat history of the consultation as a text file. Practitioners can keep downloaded chat files as records in their EHRs. Formatting within the chat has also been improved to allow better visualisation of who has sent each message.

Many of our customers have told us they find the in-call chat feature specifically helpful when clients/patients want to talk about things they are hesitant to say in front of nearby people due to fear or embarrassment.
----------------------

In-Call Mute Update
If a participant is muted in a call and forgets to unmute themselves when trying to speak, an 'Are you talking?' notification will appear for the muted participant. This will appear above the mute microphone control.
----------------------
Coming Soon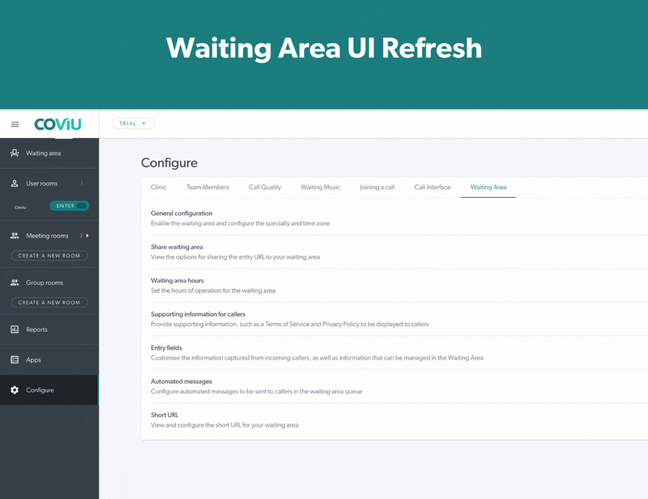 Virtual Waiting Area Improvements
Some exciting improvements are coming soon to the virtual Waiting Area feature including:
Advanced options for Entry Fields in the Configuration Menu for both patient-entered fields and new internal use only fields.

New field types including Team Member lookups and colour-coded drop-downs.

The ability to personalise your view and edit caller information.

New advanced filtering and column sorting to provide clinics with many more options for managing a busy waiting area.

Add patient notes to a caller, assign callers to team members for queue management + more.
The Virtual Waiting Area is enabled on Standard and Premium Coviu Plans. Click here to upgrade your plan.



----------------------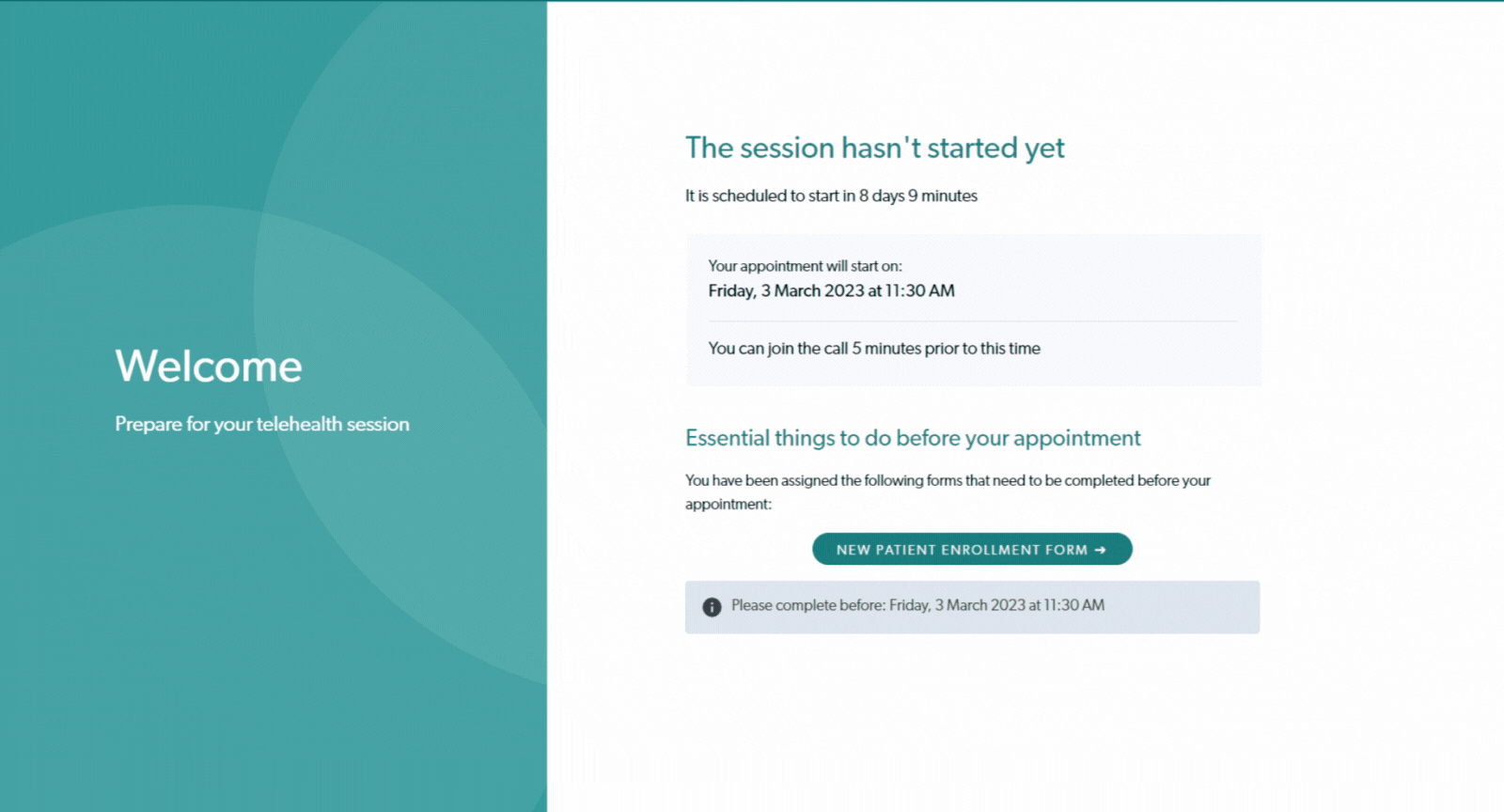 Pre-Session Forms Preview
Customisable forms will soon support the ability for clinicians to send their clients/patients forms prior to their session. This will allow clients/patients to complete forms days or even weeks before their scheduled consultation!
This feature will only be available if you have both the Scheduled Sessions App and Customisable Forms App installed.
----------------------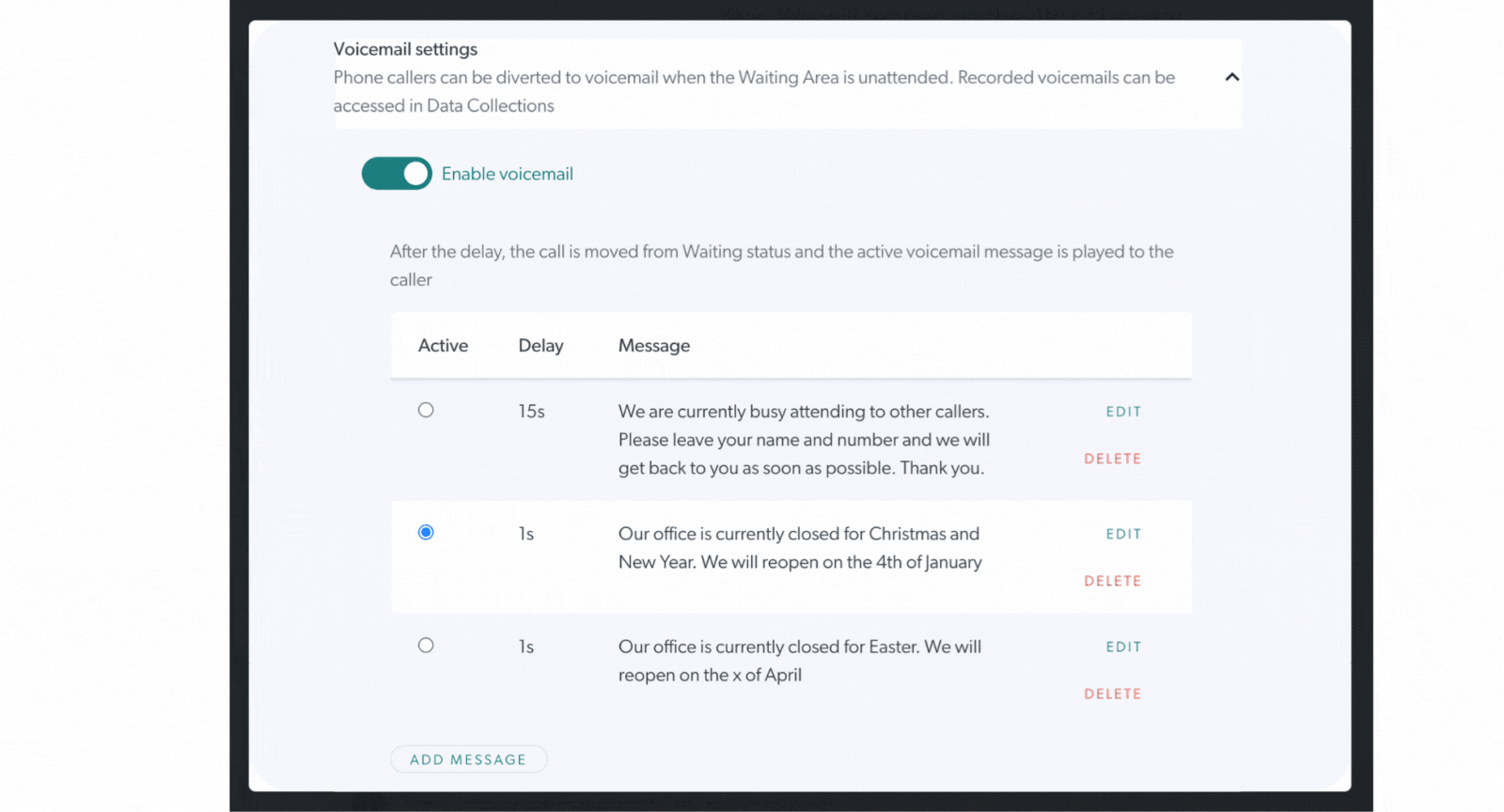 Phone Telehealth Voicemail Functionality
You asked, we listened...
Phone Telehealth
will soon support voicemail capabilities! Providers will be able to allow their patients/clients to leave a voicemail when they are not able to attend to incoming calls.
Stay tuned, more information coming soon.
-----------
All product updates can also be viewed here.
----------------------
Resources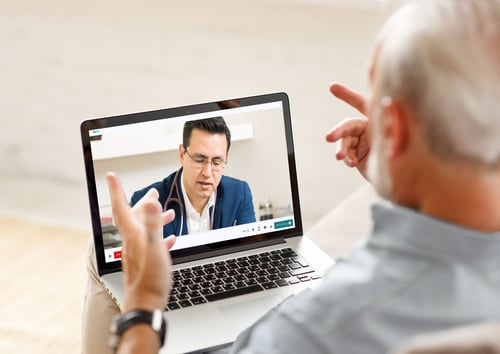 Telehealth Opportunities for Aged Care
There are many challenges our aged care system faces. Telehealth is a recommended solution in addressing challenges, including accessing care providers for timely care, workforce shortages and escalation of medical conditions leading to hospitalisation.
Coviu directly supports both residential aged care facilities and home aged care providers with a powerful toolbox of integrated clinical tools and features. Providers can replicate in-person processes such as triaging and targeted use of senior clinical staff which can result in time, travel and cost savings. Learn more about how telehealth provides extensive opportunities for Aged Care.



----------------------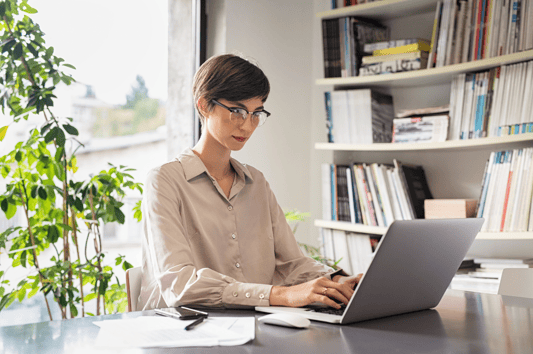 Clinical Evidence



----------------------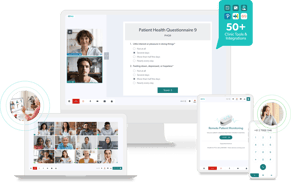 With elevated features and time-saving tools, we're confident you'll love using Coviu. Start a 2-week free trial and start running consultations within minutes! No credit card required.