Battling Australia's Alcohol Problem with Home Detox
The Clean Slate Clinic is a Telehealth program that supports Australians to safely undergo alcohol detox from home. Since establishing at the beginning of 2021 over 50 patients have successfully undergone an at-home alcohol detox program completely via telehealth. This new model has proven to be safe, effective, and convenient, making alcohol treatment widely available to all who need it, regardless of their location.
---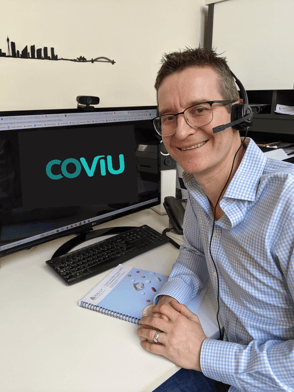 Dr. Chris Davies
Clinical Director of Clean Slate Clinic
Alcohol detox is a common way to support patients through the cessation of alcohol consumption for those struggling with dependency. Traditionally, alcohol detox has been done through an in-patient treatment, where a patient is admitted to an addiction treatment centre, or rehab, and remains there for the duration of their detox program. A limited number of GPs also offer an outpatient detox program where they see patients daily to monitor progress and prescribe medications. While both of these methods can be highly effective, there are limitations that create barriers for people seeking to access these services. The ongoing COVID-19 pandemic has exacerbated this problem by making many treatment centres shut their doors due to the risk of infection and capacity challenges.
The three founders of Clean Slate Clinic, Dr. Chris Davis, Chris Raine, and Pia Clinton-Tarestad, are solving this problem with telehealth. Since establishing the Clean Slate Clinic at the beginning of 2021 over 50 patients have successfully undergone an at-home alcohol detox program completely via telehealth.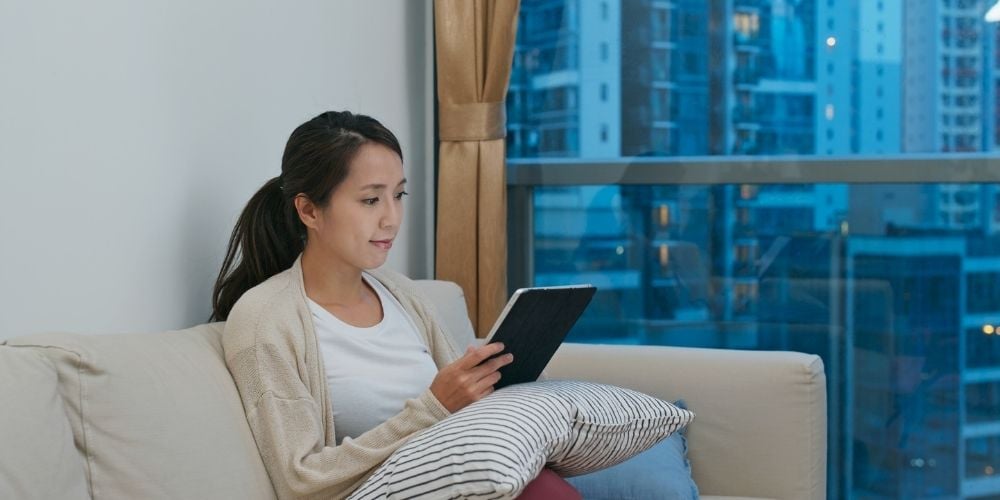 Building a virtual clinic
Clean Slate is 100% virtual. All clinic staff work remotely from their homes and all patient communication takes place online via video. When setting up the virtual clinic, Dr. Chris Davis says, it was incredibly important to get the tech right. Integration between the patient medical record system and the telehealth system was paramount in order to create smooth workflows and ensure efficiency.
Coviu was chosen as the preferred telehealth platform for Clean Slate Clinic because of its seamless integration with Medirecords.


Patient experience outcomes
Data from the first 50 patients who went through Clean Slate's Home Detox program is being collected and analysed in partnership with the University of Sydney. However, preliminary findings show extremely positive outcomes, with 100% of clients rating the service as Good or Excellent (20 out of 21 clients rated their service as Excellent).
Overall the results of the 1-month post-detox survey show that the telehealth model is safe and highly effective. Patients are showing not only positive outcomes but high levels of satisfaction in regards to care being provided online. With the overwhelming majority noting that the technology was easy to use and that the telehealth experience was satisfactory. We can extrapolate from these initial results that telehealth offers comparable outcomes to in-person detox programs.
To see a more detailed breakdown of the results from the patient survey download the full case study here.
Benefits of home alcohol detox
There are many benefits of the telehealth alcohol detox program. Firstly, the telehealth model is a lot more affordable for patients. According to Pia, the CEO of Clean Slate, the "model has proven to be at least eight times more affordable than in-patient detox". Another benefit of the telehealth model includes the ability to reach and service rural and remote communities where alcohol consumption is higher than in metropolitan areas. In addition, the telehealth model offers increased convenience for patients who are able to detox from the comfort of their own homes.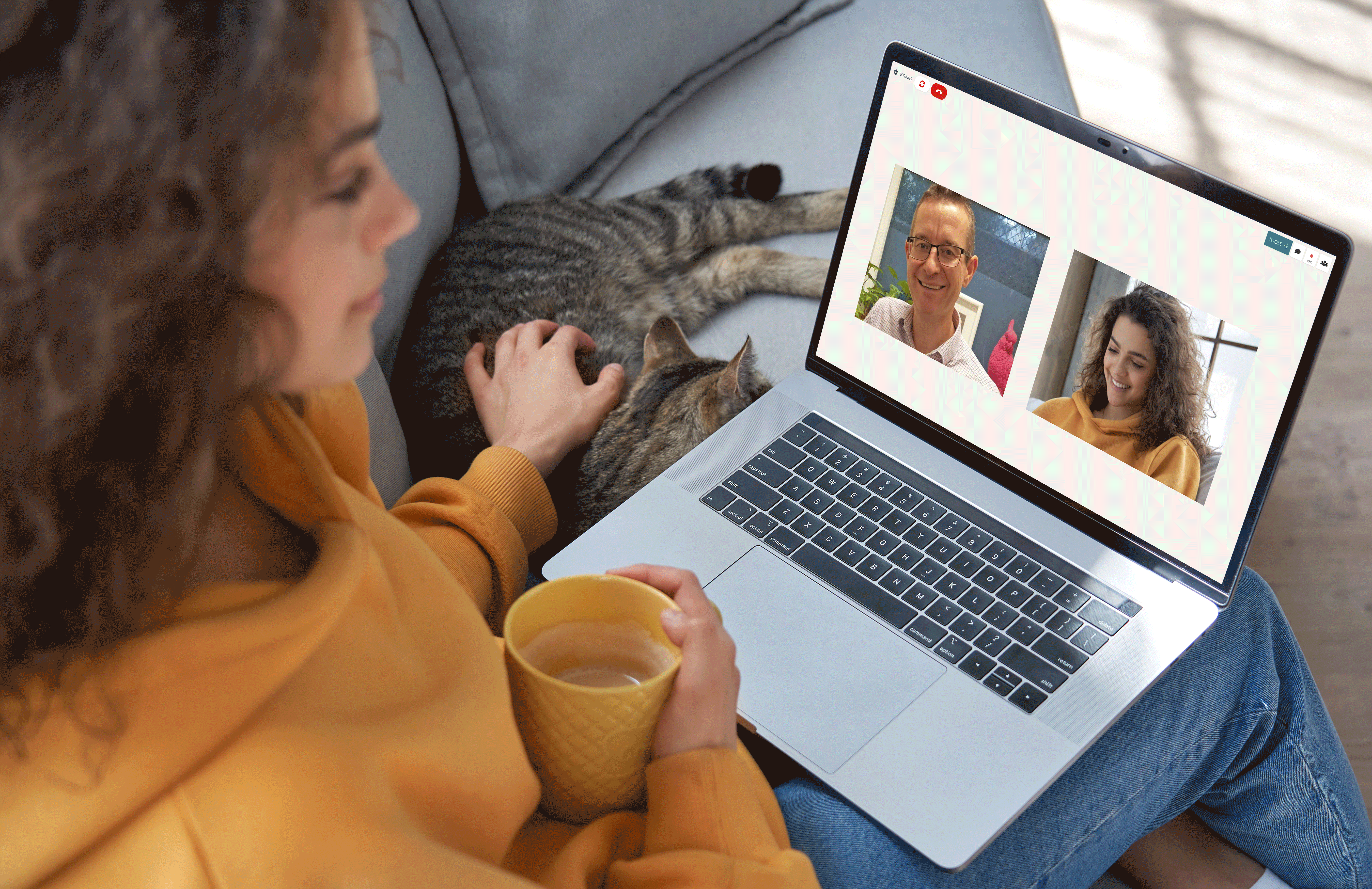 Ensuring safety with a telehealth model
Ensuring a safe detox process is the priority for Clean Slate Clinic- robust processes have been developed to ensure the safety of patients undergoing detox in their homes. Screening patients prior to treatment to identify potential risk factors, reviewing patients health history, taking blood and urine tests, sending patients pocket breathalyzers, and dispensing detox medication daily from a local pharmacist who measures patient's blood pressure are just some of the ways Clean Slate Clinic ensures a safe experience for patients and carers.
More information on patient safety is available in the full case study here.
Conclusion
Since launching at the beginning of 2021, Clean Slate has achieved tremendous results and has impacted many individuals in their struggles with alcohol addiction. Through the development of the telehealth detox model, Clean Slate is able to provide treatment that is as effective as in-person alternatives while making the experience a lot more affordable and convenient for those seeking support. The ability to scale this model rapidly means once the initial proof of concept studies are completed (towards the end of 2022) the clinic can scale to provide services all around Australia, and even abroad. All while sourcing the most qualified addiction professionals regardless of their location. With the local governments and health organisations eager to find solutions to Australia's drinking problem, Clean Slate is confident that through funding and grants the service can be provided free of charge to those who need it. The three founders are incredibly passionate about making a positive impact in Australia and beyond and their hard work and vision are already coming to fruition.


---
Want to learning more? Clean Slate Clinic is hosting a FREE webinar on the 23rd of February, 2022.
During this bite-sized webinar the Clean Slate Clinic team will step through our telehealth only alcohol withdrawal and recovery program, including:

Key aspects of the clinical model
How and why we deliver the model fully over telehealth
Our outcomes at1 Month post-detox
Lessons learned from our first twelve months of operation
Next steps, including expansion into other substances of abuse
There will also be plenty of time for participants to ask any questions of the Clean Slate Clinic Team.


---

If you have any questions or suggestions for additional features you'd like to see, please don't hesitate to reach out!
If you haven't yet tried Coviu, you can get started today with a 2-week free trial - no credit card required!