August Wrap Up - Get The Inside Scoop!
Coviu
Aug 29, 2023 9:30:00 AM
Hear about the latest at Coviu!
As we delve into the updates and news for August, we want to remind you of the robust security measures we have in place. In contrast to Zoom, which recently gained attention for the potential use of your video sessions to train their AI algorithms, Coviu takes a different approach to AI utilisation. We want to assure you that we won't adopt such practices. Unless you're involved in a particular AI research project on the Coviu platform, your data will remain untouched by us. Even in those cases, we collaborate with research institutions that adhere to ethical protocols and openly share their research results.
Coviu is a custom-developed telehealth platform that puts your safety at the forefront. This is what sets us apart from generic video conferencing applications that were not specifically designed for clinical consultations. We are dedicated to serving you, and your needs take precedence over everything else! To learn more about our certifications and the comprehensive security measures we have in place, click here.


----------------------
Product Updates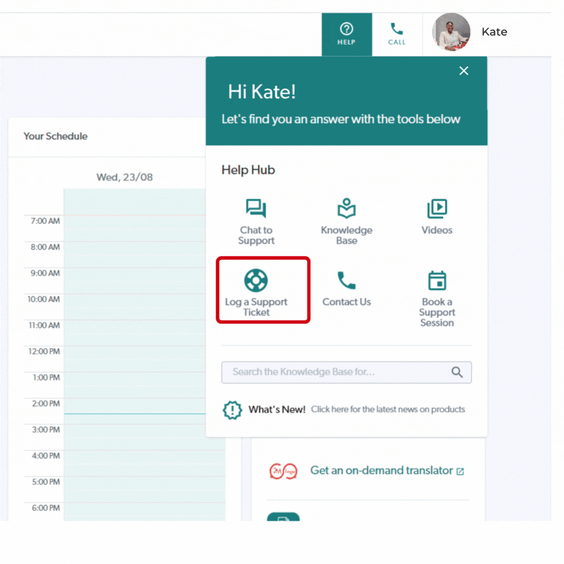 Coviu Customer Portal
The Coviu Customer portal is a customers one-stop shop to monitor and oversee their active and resolved support requests. Users can log a new support ticket, expedite tickets, ask questions or get updates on existing logged tickets without needing to come via our support team first. The portal can be accessed in Coviu via the 'Help Hub', by clicking on 'Log a Support Ticket' or via our Help Centre by clicking the 'Customer Portal' link on the top right-hand side.
-------


Coming Soon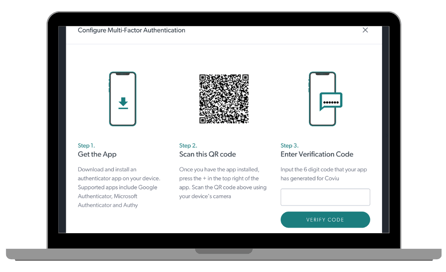 Multi-Factor Authentication
Soon we will be offering multi-factor authentication (MFA)! MFA will increase customers' platform security immensely by allowing users to turn on a secondary authentication method in addition to their password, through an authenticator app on their phone. When available, MFA will only be configured at the user-level, meaning that if a user chooses to turn it on, they can. However, Coviu Support can deactivate MFA for a specific user should something go wrong.
For Enterprise Customers, Platform Administrators can deactivate MFA for a specific user should something go wrong. If you are using SSO already, users will not see MFA options in their settings. Your Coviu Account Representative will be able to answer any questions about this feature!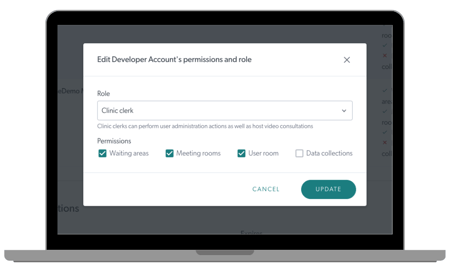 Clinic Clerk Role
A new User Role will soon be added called 'Clinic Clerk'. This role can be assigned to a user within any clinic and will have the level of access that a Team Member has, with the additional ability to manage Team Members. This may assist in bettering the responsibility of Team Member management, as users can be granted access to do this without the risks of having access to other Configuration and Account areas.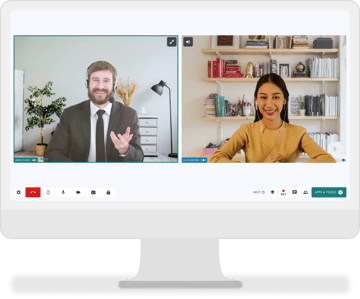 Custom Virtual Backgrounds
One of our most requested features is not too far away! Soon, users will be able to upload your own custom virtual backgrounds to your in-call video feed. View our current available virtual background feature here.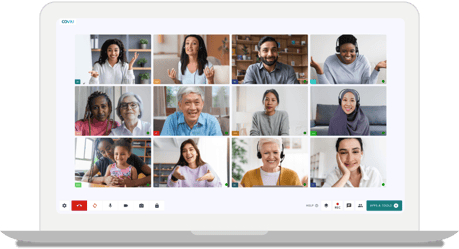 Updates to Video Layouts

Coming soon, are updates to the in-call video layout! Creating a more intuitive call experience, the key changes will include:
A grid layout will be the new default layout.

Ability to pin a participant to your screen by mousing over their feed and clicking the pin icon.

Video feeds will dynamically scale between 16:9 and 4:3 to maximise the space usage in the call.
----
All product updates can also be viewed here.
Coviu Case Study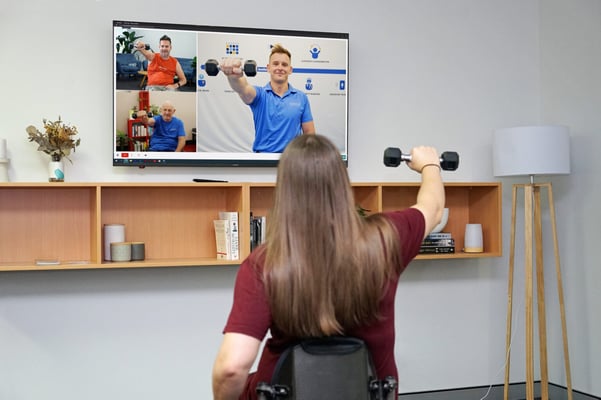 Spinal Life On Virtual Group Rooms
Coviu's recent case study with Spinal Life Australia explores how they use telehealth (Coviu) to enhance its mission to bring substantial and meaningful enhancements to the lives of individuals with physical disabilities through virtual group rooms. Spinal Life shed light on its experience, specifically on how virtual group rooms have elevated its services and the notable advantages they have seen from its hybrid healthcare approach.


----------------------
Coviu News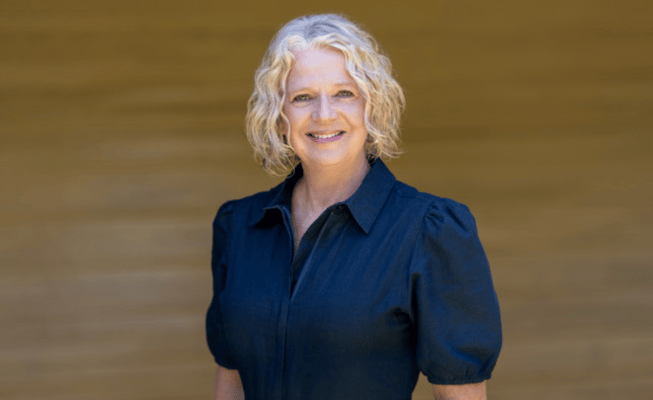 Jenny Aiken Appointed Chair of Coviu Global


We are thrilled to announce the appointment of Jenny Aiken as the new Chair of Coviu Global's Board of Directors. Having joined the Board as Director earlier this year, Jenny Aiken has already made significant contributions to the rapid growth of Coviu and we are excited to continue working together to shape the future of virtual care.
--------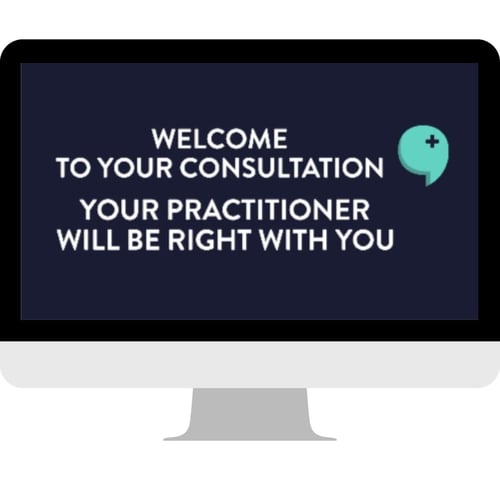 Enhance Your Virtual Waiting Room Experience With Tonic Media


Designed to reimagine the patient experience, the Coviu and Tonic Media Network virtual waiting room improves the design and delivery of virtual healthcare. Providing a new alternative to playing music in the waiting room, the feature greets patients and clients with specifically curated video content spanning across evidence-based, expert health advice, mindfulness videos, wellbeing exercises and carefully curated lifestyle programming.
Media Coverage
----------------------
Educational Resources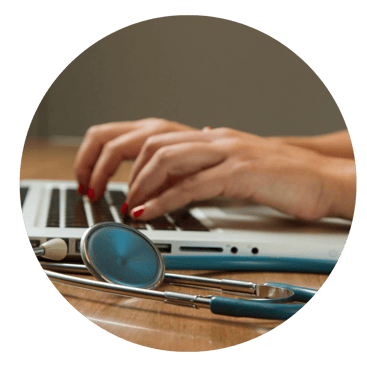 11 Benefits To Adopting Telehealth Platforms
Telehealth platforms have revolutionised healthcare delivery for both patients and practitioners. Read our blog as we explore 11 key benefits for healthcare providers in adopting telehealth platforms.
-------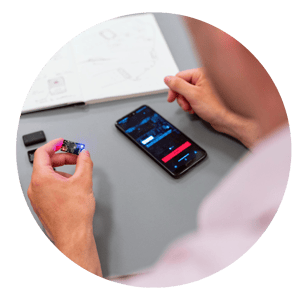 Exploring Patient Engagement Software


As a leading platform in the patient engagement software space, we discuss how similar software can improve patient outcomes, enhance patient-provider communication and increase patient satisfaction.