Celebrating Allied Health Professions Day

Happy Allied Health Professions Day! ✨👩‍🔬


Here at Coviu, we are thrilled to be celebrating Allied Health Professions Day (AHPs) Friday 14th of October. AHPs Day is a day to come together in celebrating, appreciating, inspiring, and connecting the value of allied health professionals across the world.
---
International AHPs Day is celebrated annually on October 14. The aim of is to bring allied health professionals together to celebrate the valuable work they do and the important role they play in health and social care systems.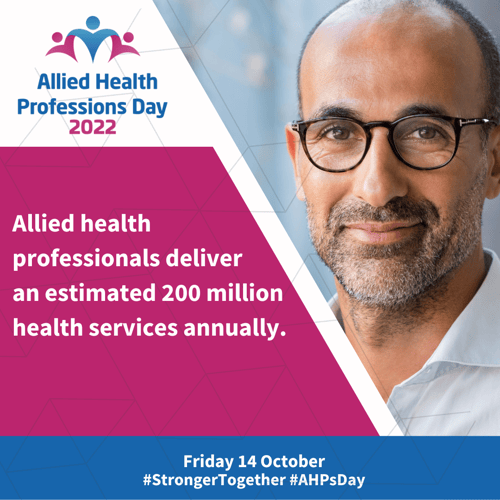 Australia's 200,000 allied health professionals represent more than a third of the health workforce. We appreciate and extend our thanks to all who work tirelessly on the frontline in hospitals and in the community. We acknowledge allied health professionals contribution, not only to the COVID-19 pandemic response but through the ongoing management of providing high-quality clinical care and service delivery as we move forward out of the pandemic.
Thank you for being resilient and adapting to new methods of care and service delivery and commitment to caring for the patients and consumers of health services.
Visit Allied Health Professions Australia to learn more.
---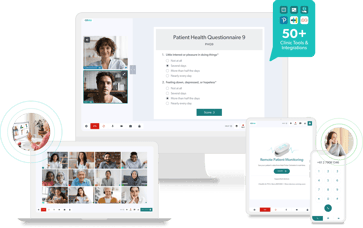 Coviu, Virtual Care Engagement Platform
Coviu is proud to support a number of Apps and Tools to enable allied health professionals to conduct clinical sessions via telehealth including Pearson Clinical Assessments, Mental Health Assessment Forms, Video and YouTube Player Capabilities, In-Built Interactive Games, Whiteboard Functionality and more.
Explore our Apps and Tools for your specific profession below!

-----------

In addition, you can explore our library of telehealth resources here.

Dive into our:
---
We encourage you to join us in supporting AHPs Day 2022 by sharing your stories, highlighting your achievements and promoting your value.
Make sure to tag: #AHPsDay #AHPsDay2022 #strongertogether #alliedhealth