Script Concierge
Script Concierge makes it simple to fulfil E-Scripts in under 30 seconds via Chemist2U's network of local community pharmacies across Australia.
Make prescribing and dispensing medicines more efficient
No more searching for pharmacy fax numbers
No more faxing and mailing to pharmacies
Compete with emerging digital platforms that are luring your patients away with instant online scripts and instant consultations
Valid for E-Scripts only.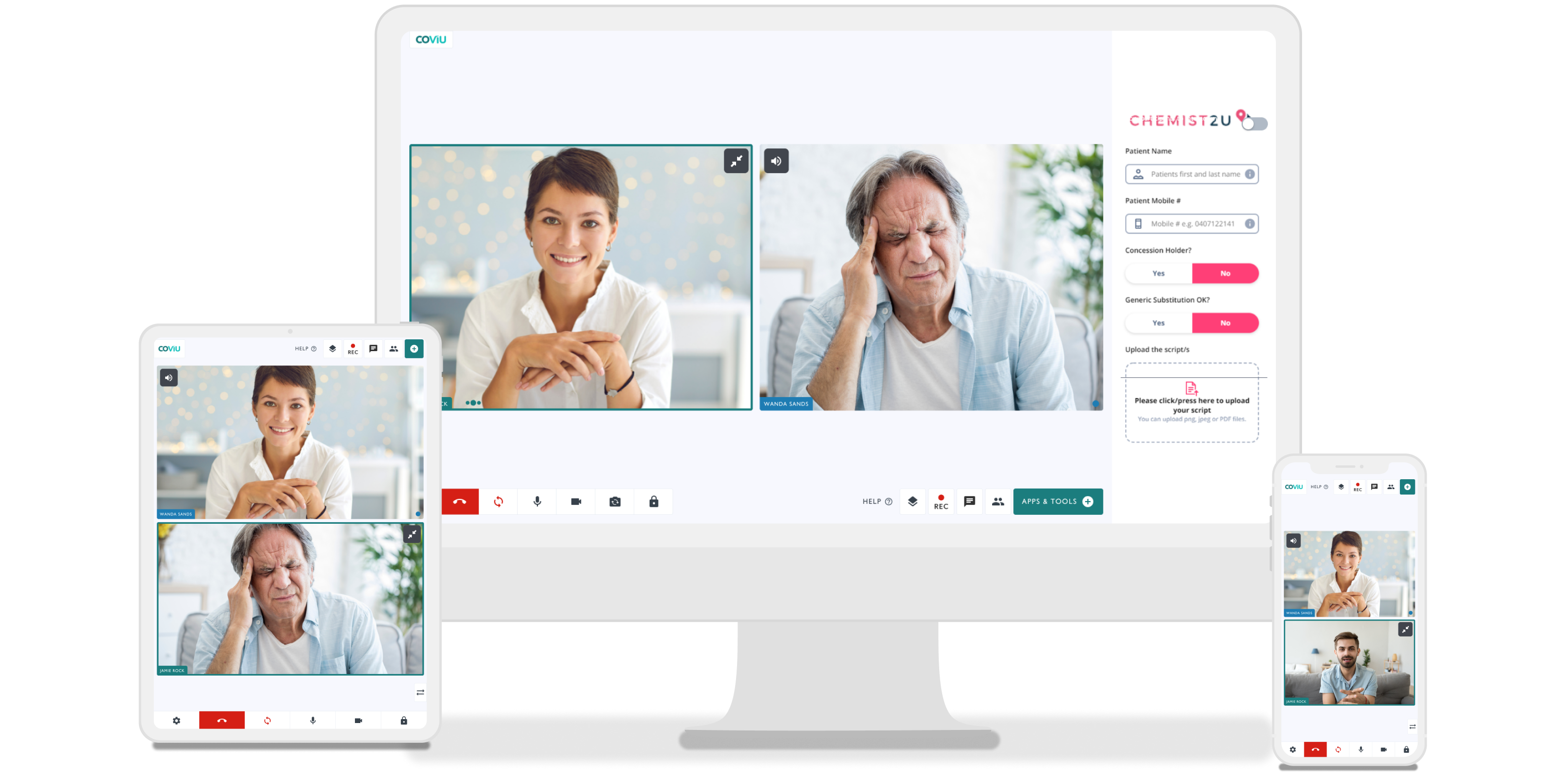 How It Works
1) The App can then be accessed from within your Coviu call by clicking the Chemist2U icon.
2) Enter the patient's postcode. This will give an indication of the available delivery timeframe for the prescription. If same-day delivery is not available from a pharmacy in the patient's local area, then the medication will be delivered via express post.
3) Enter the patient's details and click on 'Attach Script', to upload each prescription image and click 'Submit Scripts'.
4) At this point, the script will be reviewed by a dispensary technician and the patient will receive a secure link via SMS to complete their order.
Requirements
Accessing this App via your phone is recommended as you will be prompted to take a photo of the script with your phone's camera. Simply scan the QR code provided within the App to upload the script.
Cost
The App is free. E-Scripts issued through this service are dispensed at no cost to your practice. There may be a fee incurred to the patient for delivery.
Learn More
Are you a provider or a patient?
As a patient, you do not need to sign up to a Coviu account. Your healthcare provider will use their account and send you a link to join at the time of your consultation.