Post Call Links
The Post Call Links App allows you to add an external web link or external form at the end of your telehealth session. This could be used to collect client or patient feedback after a session, or redirect your client or patient to a new page to schedule their next appointment with a clinician.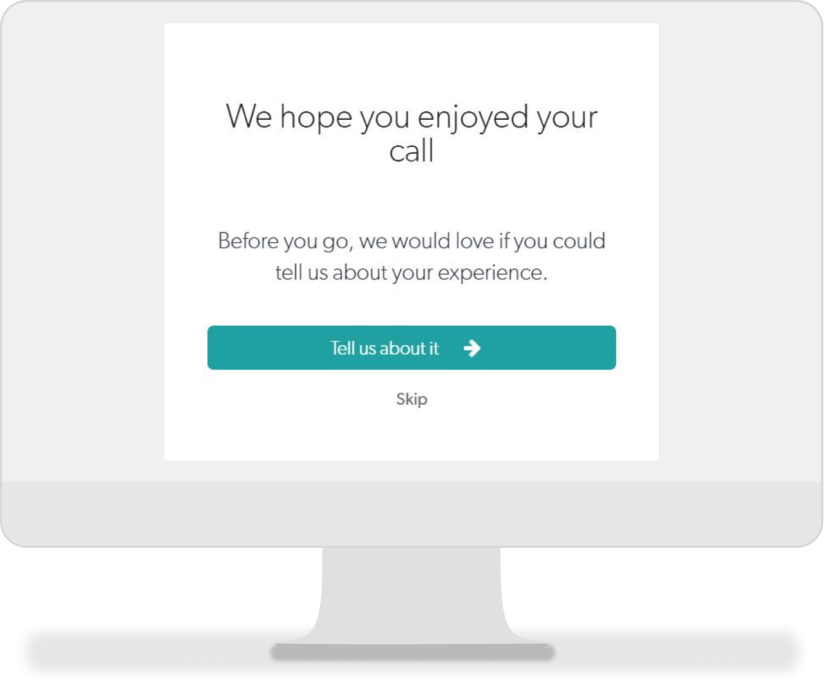 How It Works
Under Apps in your Coviu Dashboard, you can configure your Post Call Links. This will also allow you to select where you would like the Post Call Link to be displayed i.e. Waiting Area, Meeting Room, User Room or Scheduled Session. You will also have the ability to select who can view the Post Call Link i.e. Guest, Host, Participant or Everyone.
Cost
Essentials Plan
Standard Plan
Premium Plan
Enterprise and
Healthdirect

$10/month/account (unlimited assessments and users)

$10/month/account (unlimited assessments and users)

App is Free.

App costs may differ. Please contact your account manager for assistance with a quote and activation of the App in your clinic.
Learn more
Are you a provider or a patient?
As a patient, you do not need to sign up to a Coviu account. Your healthcare provider will use their account and send you a link to join at the time of your consultation.