Discover Phone Telehealth Webinar Recording + Slides
Did you catch Coviu and Synapse Medical Webinar on 'Discover Phone Telehealth'?
If you missed the live event, or would simply like to rewatch it, you can view the full video recording and slides here.
---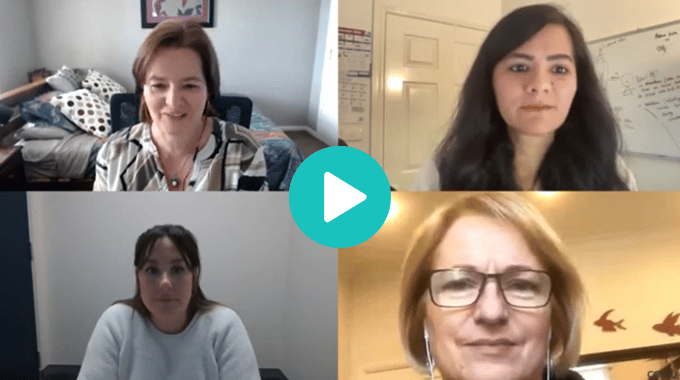 -----------------
Resources
We are thrilled to have been joined by Dr Margaret Faux from Synapse Medical, Zoe Penders from Biosymm and of course Coviu's Dr Silvia Pfeiffer, to provide their insights on Phone Telehealth benefits, use cases and MBS item numbers.
For more helpful links and resources, see below:
Learn more about Coviu's Phone Telehealth Feature here and even try it out for yourself! Our introductory offer is $15/month/per account.


Connect with Synapse Medical here - Receive news, publications, announcements and more.


Have a question on any aspect of Australian Medical Billing? You can ask it here at MBS Answers for free.


Interested in learning more about Biosymm or want to get in touch? Visit their website here.
-----------------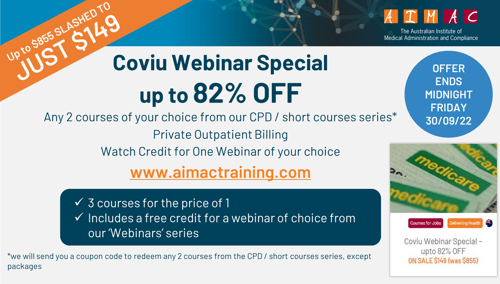 Special Offer!
The Australian Institute of Medical Administration and Compliance is offering a Coviu Webinar Special!
Receive 3 courses for the price of 1 (that's 82% off!).
Free credit for a webinar of choice.
Be quick, offer ends at Midnight, Friday 30 September 2022.
-----------------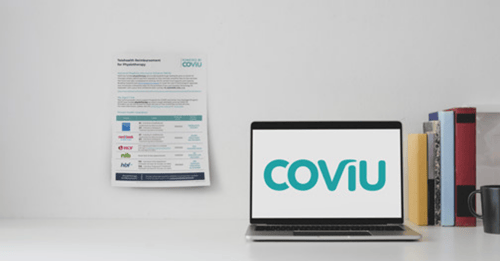 Reimbursement Fact Sheets
Here at Coviu, we gather many of the video telehealth reimbursements that are available for patients across different medical and allied health services to reflect information made available by Medicare.
Now that Coviu provides phone telehealth services, we have updated these factsheets to include both video and phone MBS Items for your profession!
We endeavour to interpret the MBS fact sheets provided by Medicare to the best of our ability. If you notice an error that needs adjusting please contact us here.
--------------------

Yet to try Coviu? Start a Coviu 2-week free trial and start running consultations within just minutes!
To learn more, book a call with one of our friendly team members here.