Your Virtual Waiting Room Presented by Dr Norman Swan
Coviu has partnered with Tonic Media Network to deliver a very special and exciting webinar!

---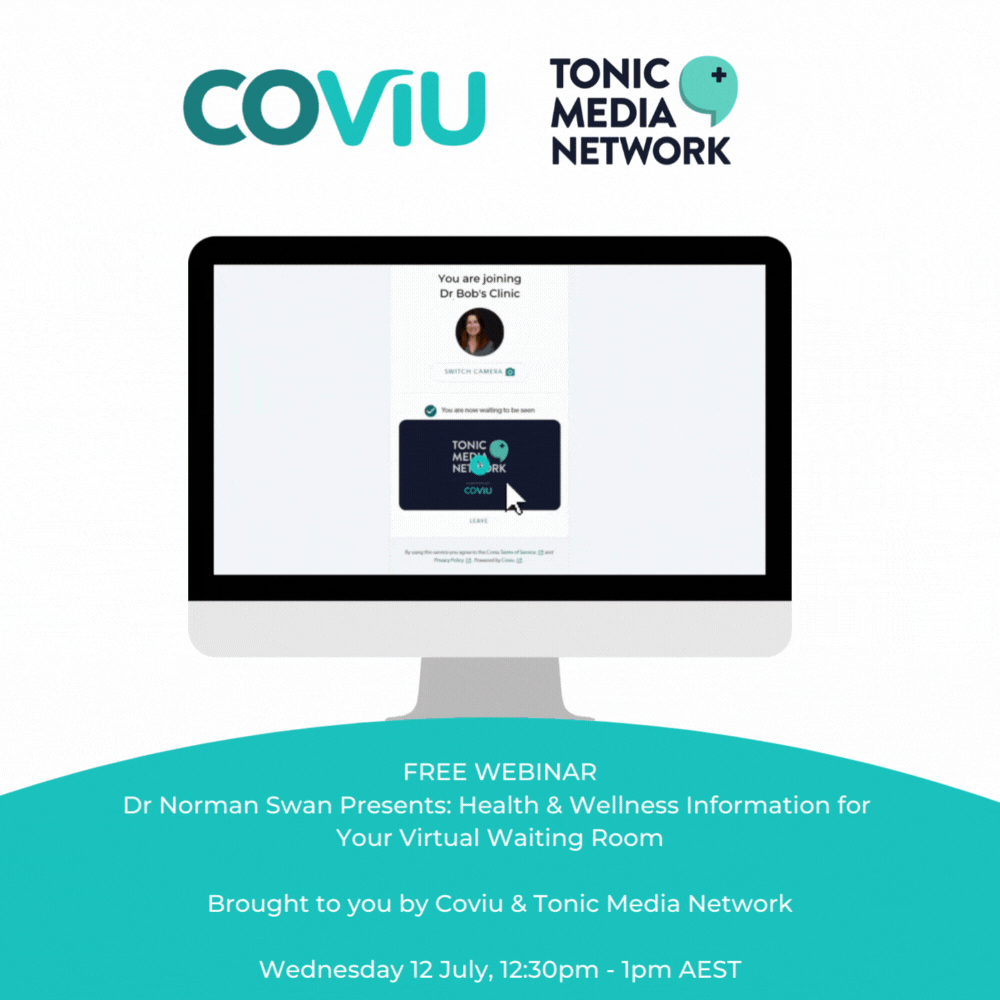 Coviu and Tonic Media Network have partnered together to provide health, wellness and lifestyle content for your clients in Coviu's virtual waiting room. The App connects your clients to Australia's largest health and wellbeing media network while they wait for their virtual care consultation.


In this very special and exciting webinar, Dr Norman Swan joins us to discuss:
How telehealth enhances the therapeutic journey for your clients or patients

The benefits of the Tonic Virtual Waiting Room for both practitioners and clients/patients

How video content is specifically designed and curated for your clients in mind

How the Tonic Virtual Waiting Room video content works together with Coviu's telehealth software
Plus there will be some time for a Q&A!


Join us, Wednesday 12th July at 12:30pm AEST! Dr Norman Swan will be joined by Tonic Media Head of Content Emma Vidgen and Coviu CEO and Co-Founder Dr Silvia Pfeiffer.

Can't make it?
This event will be recorded and sent out to all registrants, so make sure you still register your interest to receive a copy.

--------------------
The Presenters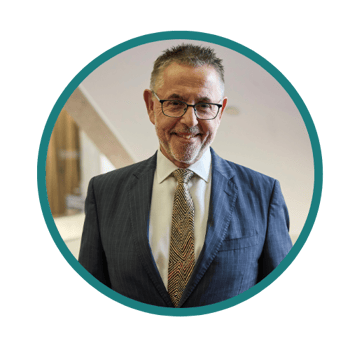 Dr Norman Swan
Physician turned broadcast journalist, Norman has spent 40 years with the ABC, hosting Radio Nationals Health Report and as commentator for 7.30, Midday, News Breakfast and Four Corners. More recently, Norman became Australia's most trusted voice during the COVID-19 pandemic, as co-host of the Coronacast podcast. Norman has authored two best-selling books So You Think You Know What's Good for You and So You Want to Live Younger Longer, with a third set to be released later this year. Norman is the Co-Founder of Tonic Media Network, Australia's largest health & wellbeing media business.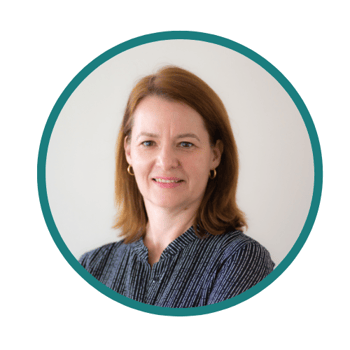 Dr Silvia Pfeiffer
As the CEO and Co-Founder of Coviu Global, Silvia is driven by a global mission to make virtual care part of every clinician's toolbox and a rich experience that will transform healthcare. With more than 20 years of experience in building new Web video solutions, Silvia has worked at leading corporations including Google, Mozilla, W3C and CSIRO. Coviu is her second and most successful startup, with usage growing by over 6000% over the pandemic.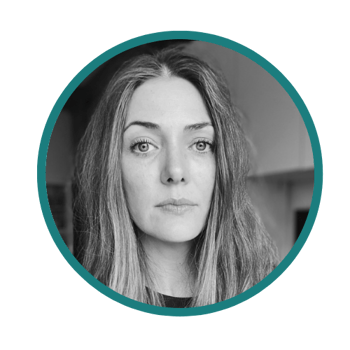 Emma Vidgen
Emma Vidgen is a strategic content expert with more than 20 years' experience in the health and lifestyle space. As Head of Content at Tonic, Emma is responsible for the curation and production of editorial content across the network's video and digital assets.
---
Tonic Media Waiting Room Video App


The Tonic App is a new and engaging alternative to playing music in the waiting room with video content specifically curated for your clients. The video is regularly updated and creates a safe and relaxing environment before the consultation begins.


Learn more and Install the App for FREE below!
---

About Tonic Media Network


Tonic Media Network is Australia's largest health media network, with a long standing passion for delivering insightful health and wellbeing information to all Australians. They achieve this by actively reducing the knowledge gap between Healthcare Professionals and consumers.

Co-founded by Dr Norman Swan, Tonic Media Network engages with audiences who are actively seeking health advice, delivering evidence-based content in GP waiting rooms. By doing so, they provide a unique opportunity to educate, inform, and engage Australians at the point of care, empowering them to ask the right questions and make informed decisions about their own health in partnership with their health practitioner.
---

Yet to try Coviu? Start a Coviu 2-week free trial and start running consultations within just minutes!
To learn more, book a call with one of our friendly team members here.