The Latest Telehealth MBS Item Changes with Margaret Faux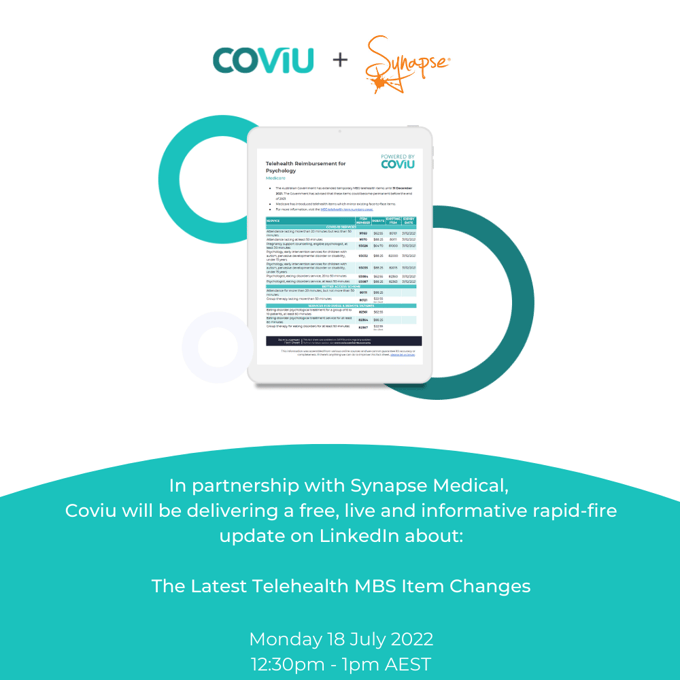 ---
There have been some recent changes to MBS Telehealth Items. But what does this mean for you and your practice?

We know it can be confusing and sometimes overwhelming, so the amazing Dr Margaret Faux, CEO of global Medtech company Synapse Medical, will be going live on LinkedIn to keep you up to date with the latest changes!

Register for this free and informative rapid-fire update and learn about:


What are the telehealth MBS changes
What do they mean for you and your practice
Q&A - an opportunity to ask your burning questions!
Can't make it?


This event will be recorded and sent out to all registrants, so make sure you still register your interest to receive a copy.
-----------------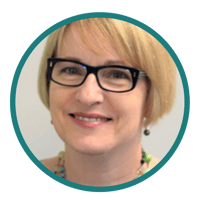 Presenter: Dr Margaret Faux


Dr Margaret Faux is a Solicitor of the Supreme Court of NSW and the High Court of Australia, having practiced law for over two decades. She is also an academic scholar of Medicare and health insurance law, who recently completed her PhD on the topic of Medicare claiming and compliance and has published in peer reviewed journals on the topic of Medicare compliance.
Margaret has been administering medical billing since Medicare began and is the founder and CEO of global Medtech company, Synapse Medical, which operates one of the largest medical billing services in Australia via an app based billing system with Australia's only medical billing rules engine.
Margaret is passionate about supporting health professionals with their Medicare compliance obligations and unravelling the mysteries of Medicare. Margaret is considered one of Australia's leading experts on the operation of Medicare and contributes widely to the national health reform debate.
---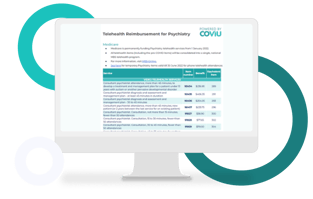 Reimbursement Fact Sheets
We've gathered many of the telehealth reimbursements that are available for patients across different medical and allied health services and have updated them to reflect information made available by Medicare regarding video telehealth.
---

Yet to try Coviu? Start a 2-week free trial and start running consultations within minutes! To learn more about Coviu, book a call with one of our friendly team members here.
----

You can also learn more about Synapse Medical here. There is also a separate legal entity, MBS answers, which endeavours to answer any Medicare-related questions you may have for free! View the website here.