Discover Group Rooms. Coviu, Elevated Telehealth 🌟👥!
In addition to our core secure Video Conferencing Platform, we have launched Group Telehealth Rooms!
---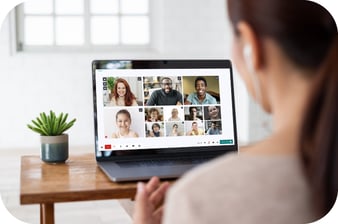 Coviu, Elevated Telehealth:
A Virtual Care Engagement Platform


In addition to our core secure Video Conferencing Platform, we have launched Group Telehealth Rooms!
Group Telehealth Rooms
With Coviu's new Group Room Feature, you can conduct activities and support groups, such as group therapy, art therapy and yoga classes. Group Rooms can also be utilised for educational workshops and peer support groups, such as alcoholic anonymous meetings and domestic violence workshops. You can also utilise Coviu for your team meetings and multi-disciplinary meetings with your clients.


This feature currently allows calls to be conducted with up to 20 people. Available on the Premium Plan only.
This feature is not available whilst on a Coviu free trial. If you are on an Enterprise Plan, speak to your Coviu account representative to have this added to your account.
---------
Already on a Coviu Plan and want to Upgrade to enable Group Rooms?

You can self-change your account plan by selecting 'Billing + Plan' from the left side menu of your Coviu Dashboard. On the Account Summary tab, scroll down to the bottom and click Change Plan. From here, choose the Premium Plan. Learn more here.

---------
"Easy to use, great functionality that always works and provides scope for creativity and effective exchange of information, cost-effective, confidential and secure."

- Karen Osborne, Clinical and Organisational Psychologist
---



LinkedIn Live
Coviu, Elevated Telehealth: A Virtual Care Engagement Platform
Thursday 18th August
12:30pm - 1pm AEST
To celebrate the launch of Coviu's new phone capabilities and group telehealth rooms we are excited to have Coviu's CEO and Co-Founder Dr Silvia Pfeiffer go live on LinkedIn to give:
An overview of Coviu's journey from video telehealth to an all-in-one virtual care engagement platform
Phone Consultation and Group Telehealth Rooms functionality and how they improve clinical outcomes, capacity and workflow efficiencies
Discuss different use cases relating to these new features to learn how they can work for you and your clients
Live Demo and Q&A
Can't make it?
This event will be recorded and sent out to all registrants, so make sure you still register your interest to receive a copy.
-----------------
Presenter: Dr Silvia Pfeiffer


Dr Silvia Pfeiffer is Coviu's CEO and Co-founder, driving the global mission of Coviu. With over 20 years of experience building new Web video solutions, she has worked at leading corporations including Google, Mozilla, NICTA and CSIRO. Silvia spun Coviu out of the CSIRO as her second business after founding a Web video analytics company. Silvia has a PhD in computer science, a masters in business management, has published two books on HTML5 video, and one on video consultations for healthcare businesses.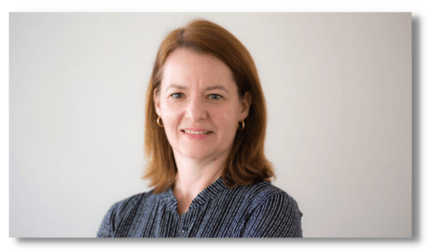 ---

Yet to try Coviu? Start a 2-week free trial and start running consultations within minutes! To learn more about Coviu, book a call with one of our friendly team members here.