Coviu & The Department of Health Delivered a Webinar!
Coviu in partnership with The Department of Health delivered a webinar on 'Best Practices for Medicare Telehealth Reimbursements'.
---
Webinar: Best Practices for Medicare Telehealth Reimbursements
If you missed the live webinar, or would simply like to rewatch it, you can view the full video recording here and download the slides here.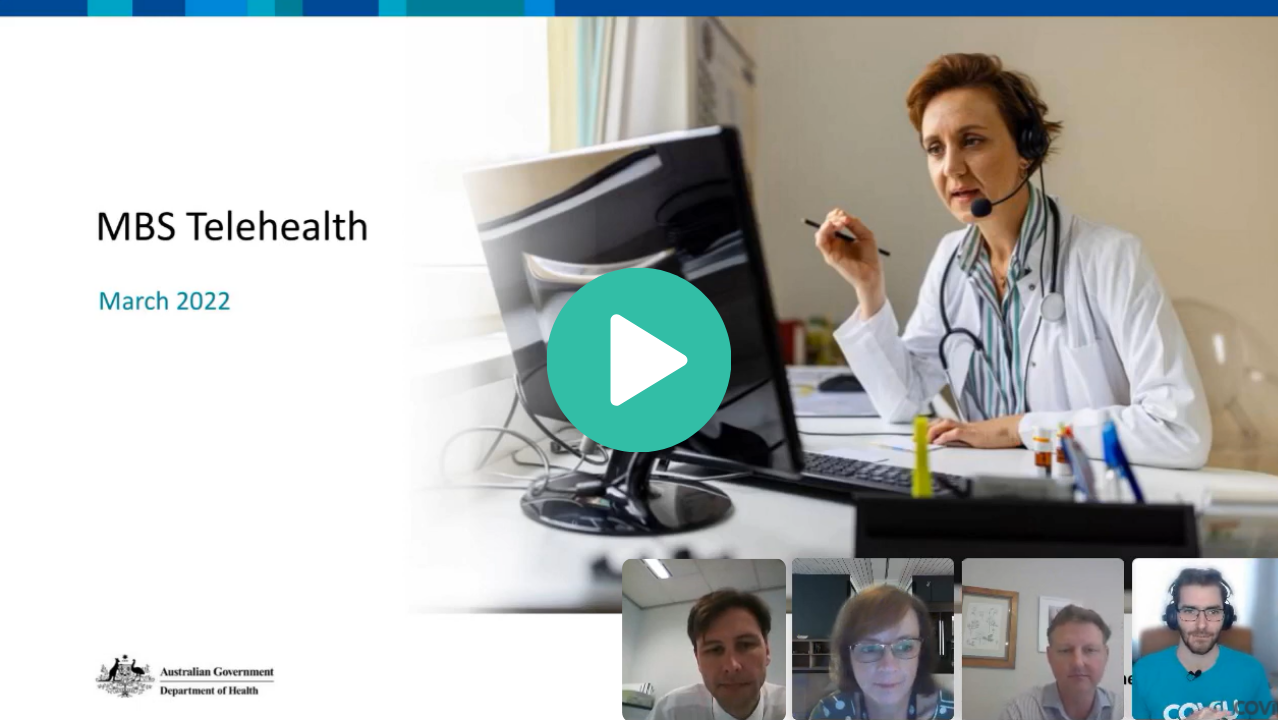 --------------------
Department of Health Resources
We extend our thanks to Louise Riley and the whole Department of Health team for their time during the webinar! We hope you found the information provided valuable. For additional resources and information you can visit:


--------------------

Webinar On-Demand:
Telehealth Reimbursements Part 1
Missed Part 1 of the Reimbursement Webinar series?
Presented by Dr Margaret Faux from Synapse Medical, this informative session provided so much knowledge on what the recent MBS items mean, Medicare's legal foundations, bulk billing, record keeping requirements and information surrounding the 80/20 and 30/20 rules!
--------------------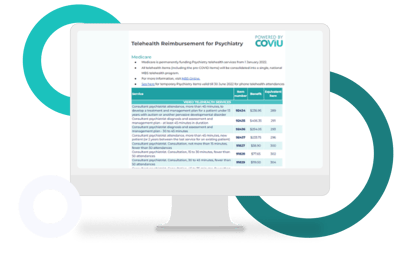 Reimbursement Fact Sheets
Coviu's telehealth reimbursement fact sheets have been updated to reflect the recent information made available by Medicare regarding permanent telehealth, across different medical and allied health services. Download the fact sheet for your profession below.
We endeavour to interpret the MBS fact sheets provided by Medicare to the best of our ability. If you notice an error that needs adjusting please contact us here.
---
Yet to try Coviu? Start a Coviu 2-week free trial and start running consultations within just minutes! To learn more about Coviu, book a call with one of our friendly team members here.