Coviu Success Story: Making healthcare accessible to all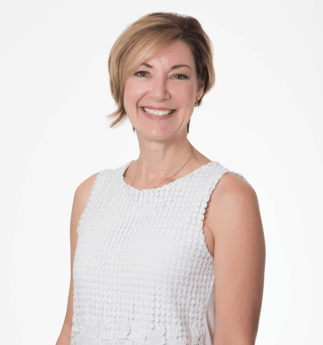 Amanda Clark
Advanced Accredited Practising Dietitian and Director of Great Ideas in Nutrition
---

Tell us about yourself and your practice! Your origin story, what you're known for, what makes you tick, what are you proud of…
I am the author and creator of Portion Perfection - a visual weight control plan which shows people how much is right to eat and provides them with the tools including actual portion plates and bowls, to get it right.
The visual component is perfect for telehealth as well as in-person consultations and nothing is better than hearing a client in a Coviu call say "I see exactly what you mean". We have always offered clients the opportunity to consult with us by telephone or Skype but taking up Coviu at the start of COVID was magic. Great Ideas in Nutrition is located at Tweed Heads, NSW, right by the ( currently closed ) QLD border.
I have chosen to live and work in this quiet coastal strip despite being a national leader in the areas of weight management and bariatric surgery particularly, with strong interest and skills in gut problems including irritable bowel syndrome. Telehealth makes my services available to all and, combined with great search engine optimisation I have picked up clients in Darwin, Melbourne, Sydney and rural areas who appreciate the accessibility.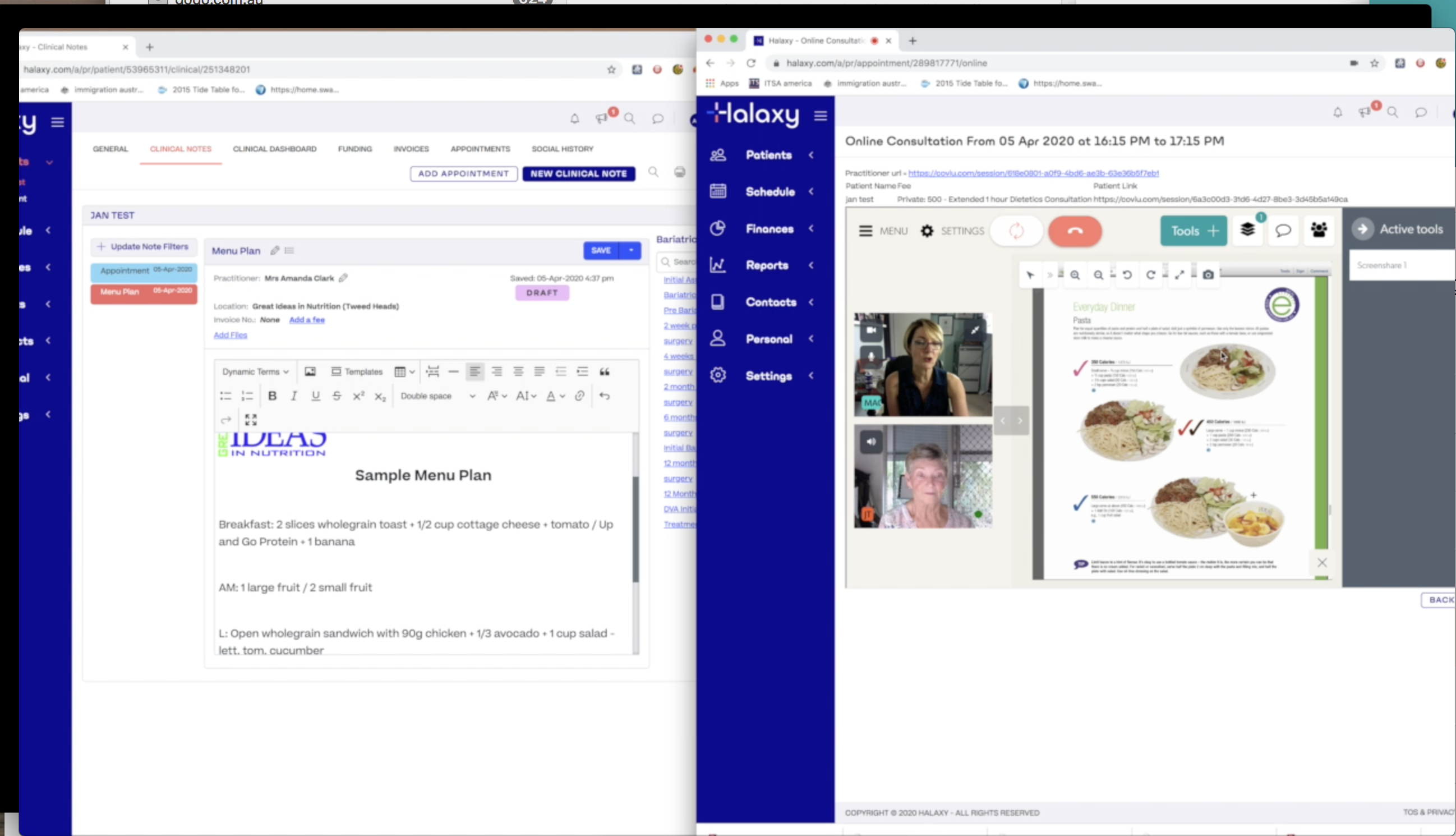 What are the benefits of using telehealth for your patients?
With telehealth, clients only need to commit the time of the consultation and don't need to worry about travel time and parking. With Coviu, patients haven't had to download any software. I have had many clients who don't consider themselves tech-savvy been amazed that they can make use of this technology with ease.
How has providing telehealth helped your business?
It's been easy to request that patients provide credit card details on file for easy processing. This is something that allied health clients aren't used to doing but would likely improve most practitioner's attendance rates. Clients are more aware of the availability of telehealth to them which has meant some people have sought out assistance where they didn't believe it was available locally.

What tips do you have for other practitioners providing telehealth?
Set yourself up with easy visual tools, already open on your desktop so you can screen-share and discuss with clients, as well as send other documents or other tools.
How do you market your telehealth services to new and existing patients?
Search Engine Optimisation has been our winning strategy during COVID-19 and beyond. We have always informed clients that online or phone consults are possible but we now promote this option for non-locals.
---
If you would like your telehealth story to be featured, Click here.
To learn more about Coviu and how to implement telehealth into your practice:
---