Coviu Recognised 51st on AFR's Fast 100 List!
We're excited to announce, Coviu has been ranked number 51 on The Australian Financial Review (AFR)'s 2022 Fast 100 List, a prestigious award celebrating Australia's fastest growing companies!
---
Coviu has made the annual Fast 100 List after enormous growth during the COVID-19 pandemic which saw usage increase by over 6000 percent and revenue almost triple.
In response to telehealth's high demand and reimbursements becoming permanently embedded within the Australian healthcare system, Coviu continues to expand its features to offer a complete virtual care experience. Some of these features currently include group therapy, phone consultations, and an ever-growing apps marketplace, meaning providers continue to enjoy the benefits of telehealth experienced during the pandemic under a hybrid virtual care model.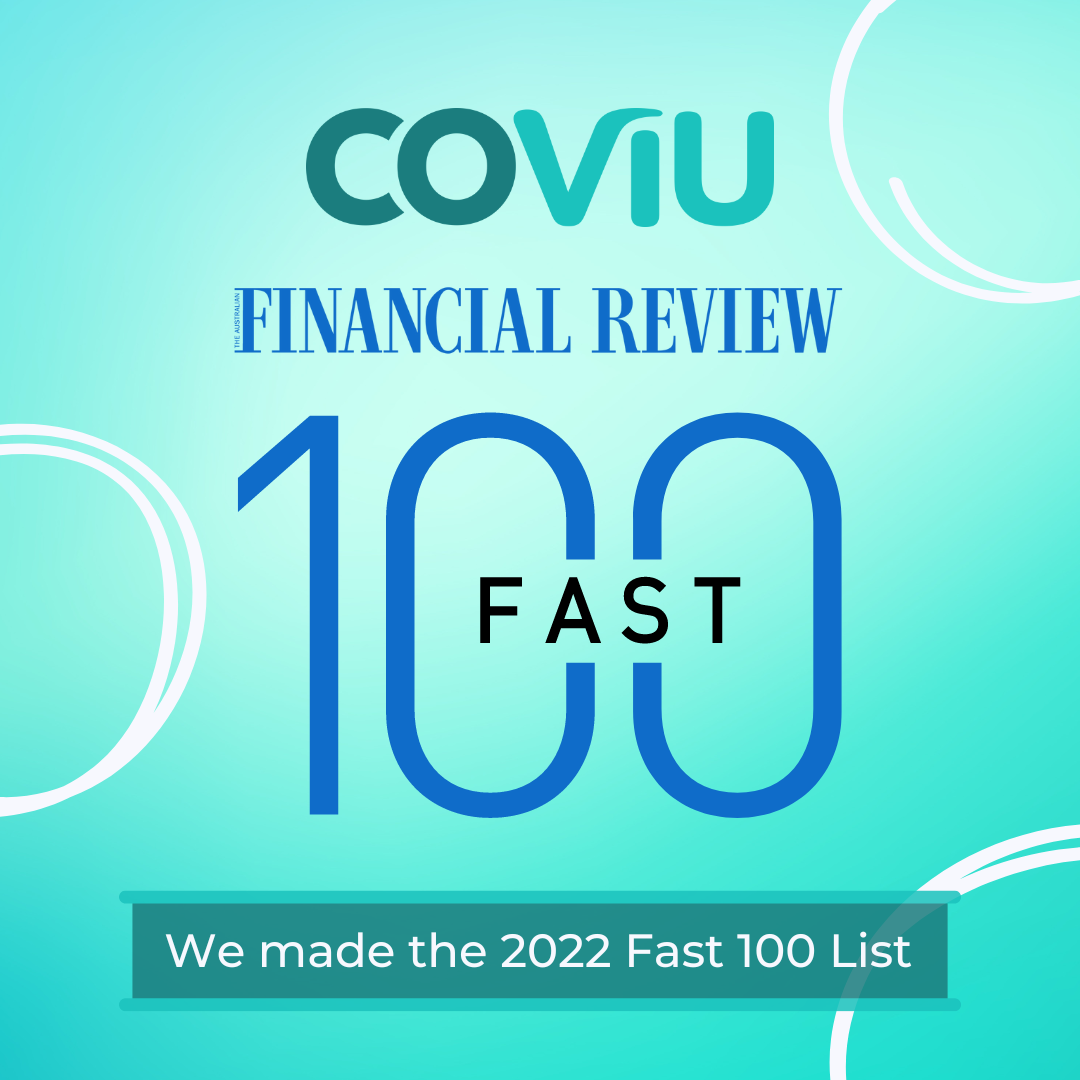 Since its humble beginnings, Coviu has grown to include over 50 talented staff from around Australia and the US. The company has recently launched in the US as one of the most trusted virtual care providers world-wide, following its success at home which has earned it the reputation of 'Australia's leading telehealth provider'. Coviu will continue to set its sights on overseas markets with a goal to increase global health equity.
As Coviu grows from strength to strength, it continues to be humbled by prestigious recognitions such as this. The AFR's ranking adds to recent acknowledgement of Dr Silvia Pfeiffer, CEO & Co-founder as a finalist for the Women in Digital 'Champion of Change' category, a finalist in the SBE Impact Awards under the 'Game Changer' category, and a finalist in the Women's Agenda Leadership Awards in the 'Emerging Leader in Health' category.
The AFR also recently highlighted the success Coviu continues to experience post pandemic in its article 'Pandemic inspires a great telehealth embrace'.