Coviu appoints Dr Amandeep Hansra to its Board of Directors
Sydney, Australia - Coviu, a spinout from CSIRO's Data61 that provides cloud-based video consultation services to medical professionals, is pleased to announce the appointment of Dr Amandeep Hansra, former Telstra Health CMO (Chief Medical Officer), to the Company's Board of Directors.
"Amandeep brings to our board a world-class level of telemedicine knowledge and executive leadership experience. Alongside her strong commercial expertise, having Amandeep on our board will help us drive the next wave of growth for Coviu. Given she's a practicing GP, she's in a prime position to advise us on how to help healthcare practitioners across the country become more efficient through telemedicine," said Dr Silvia Pfeiffer, Coviu CEO.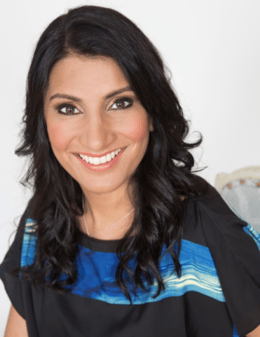 "It is a privilege to join Coviu's board as the team works to bring a truly bespoke telehealth solution to the nation's doctors. With growing pressure on GPs, allied health practitioners and specialists, and especially as the population ages, telehealth has the power to deliver truly transformative outcomes for patients and practitioners alike. Coviu's platform is industry-leading, and well positioned to provide doctors with all they need to make this transition to video consultations as seamless and beneficial as possible," said Dr Hansra.
Dr Hansra has previously served as the Chief Executive Officer and Medical Director of ReadyCare (now known as HealthNow), Telstra Health's 24/7 telemedicine service that provides diagnosis, advice, treatment, and prescriptions using phone or video. She is a Fellow of the Royal Australian College of General Practitioners and, in addition to her work as a GP, has also held roles at Medibank Health Solutions and Ramsay Health Care. She is also a Clinical Reference Lead with the ADHA, and sits on the Clinical Advisory Panel for Medgate Philippines.
For further information, interview and photos:
Media contact (Australia):
Kristian Towse
Media and Capital Partners
Kris.Towse@mcpartners.com.au
About Coviu
Coviu is an emerging startup out of CSIRO's Data61, offering a video consultation software to healthcare businesses. It brings the specific workflows and tools necessary for healthcare into an online video call while satisfying regulatory requirements around security and privacy.