Pearson Clinical Digital Administration
Pearson Clinical Digital Administration
Coviu has partnered with Pearson Clinical to enhance our Pearson assessments delivered through Coviu. Digital administration is available in addition to the Pearson stimulus book on supported assessments.
When conducting a supported assessment in Coviu, the examiner can view the administration rules, the detailed subtest administration procedures and the basic scoring procedures for each item in the assessment.
Supported assessments:
More assessments will be supported soon!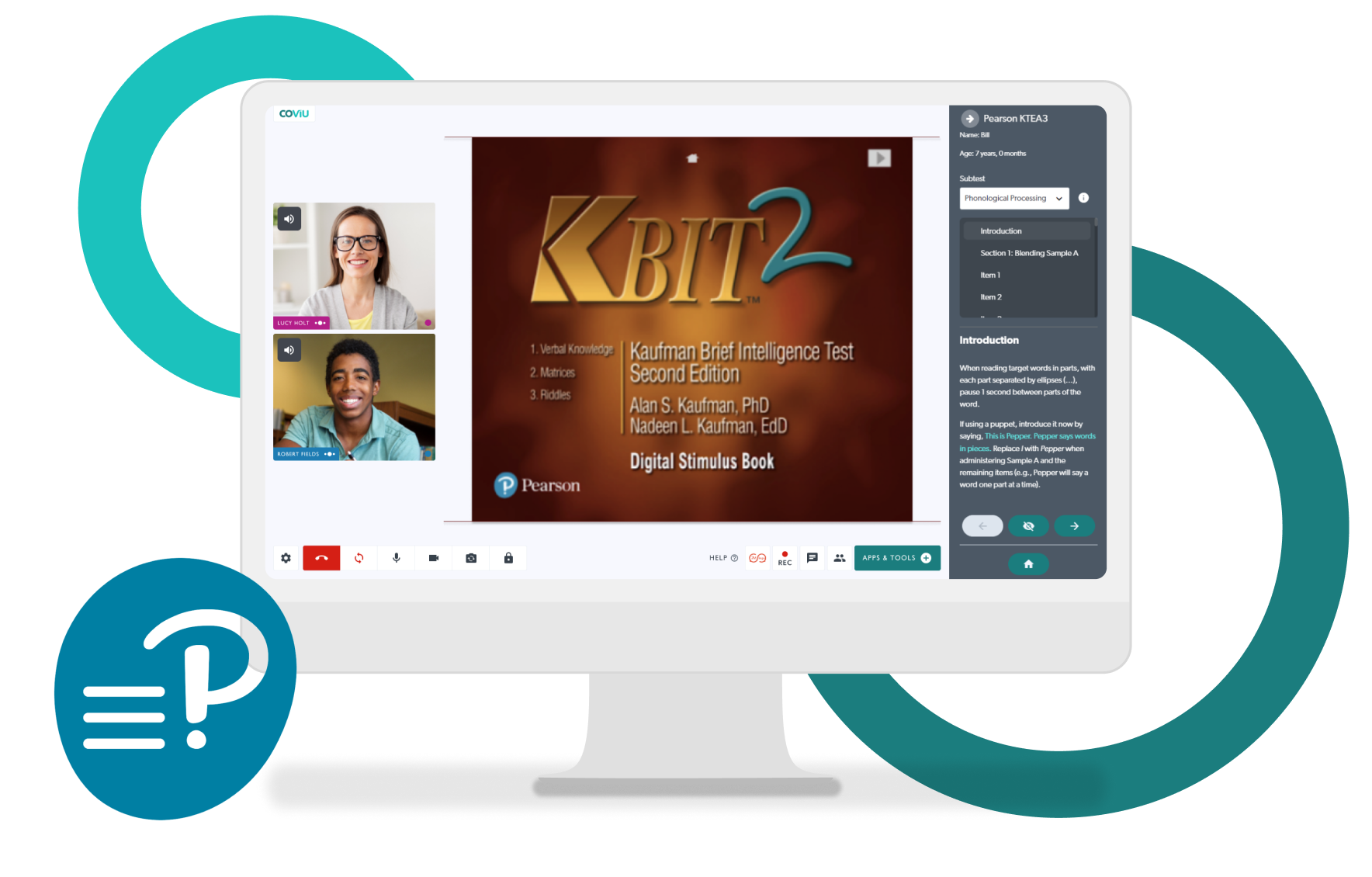 Features


Maximum Engagement with Examinees
Digital administration will display only to the examiner right next to the stimulus book within a Coviu call when an assessment is being conducted. This allows clinicians to be more engaged with their patients/clients by not looking through different booklets and allowing eye contact and engagement to be maintained for longer.


Distraction Awareness
Improve the accuracy of your assessments by detecting distractions in real-time. With Coviu's Distraction Alerts, you will receive an alert when examinees become distracted and navigate away from the assessment. This feature provides the tools to keep examinees engaged, giving clinicians accurate insights for better decision-making.


More Information at the Clinicians Fingertips
For each subtest, Pearson's digital administration clearly outlines exactly what needs to be said to the examinee and what to say if the item is correct or incorrect. Navigation, basal rules, discontinue rules and reverse rules are all displayed. In addition, timing instructions and a stop/start timer is available for specific Items.
Are you a provider or a patient?
As a patient, you do not need to sign up to a Coviu account. Your healthcare provider will use their account and send you a link to join at the time of your consultation.